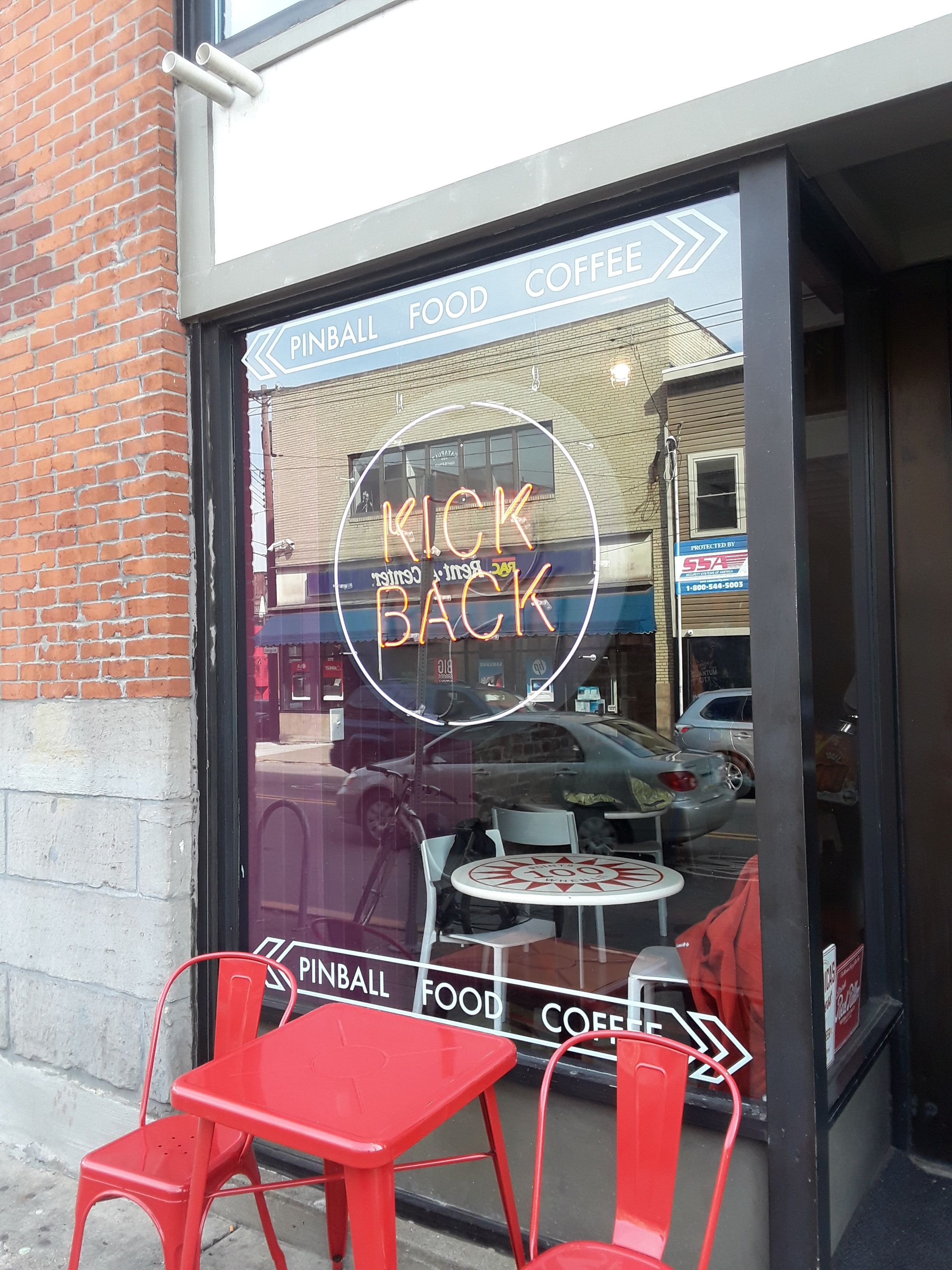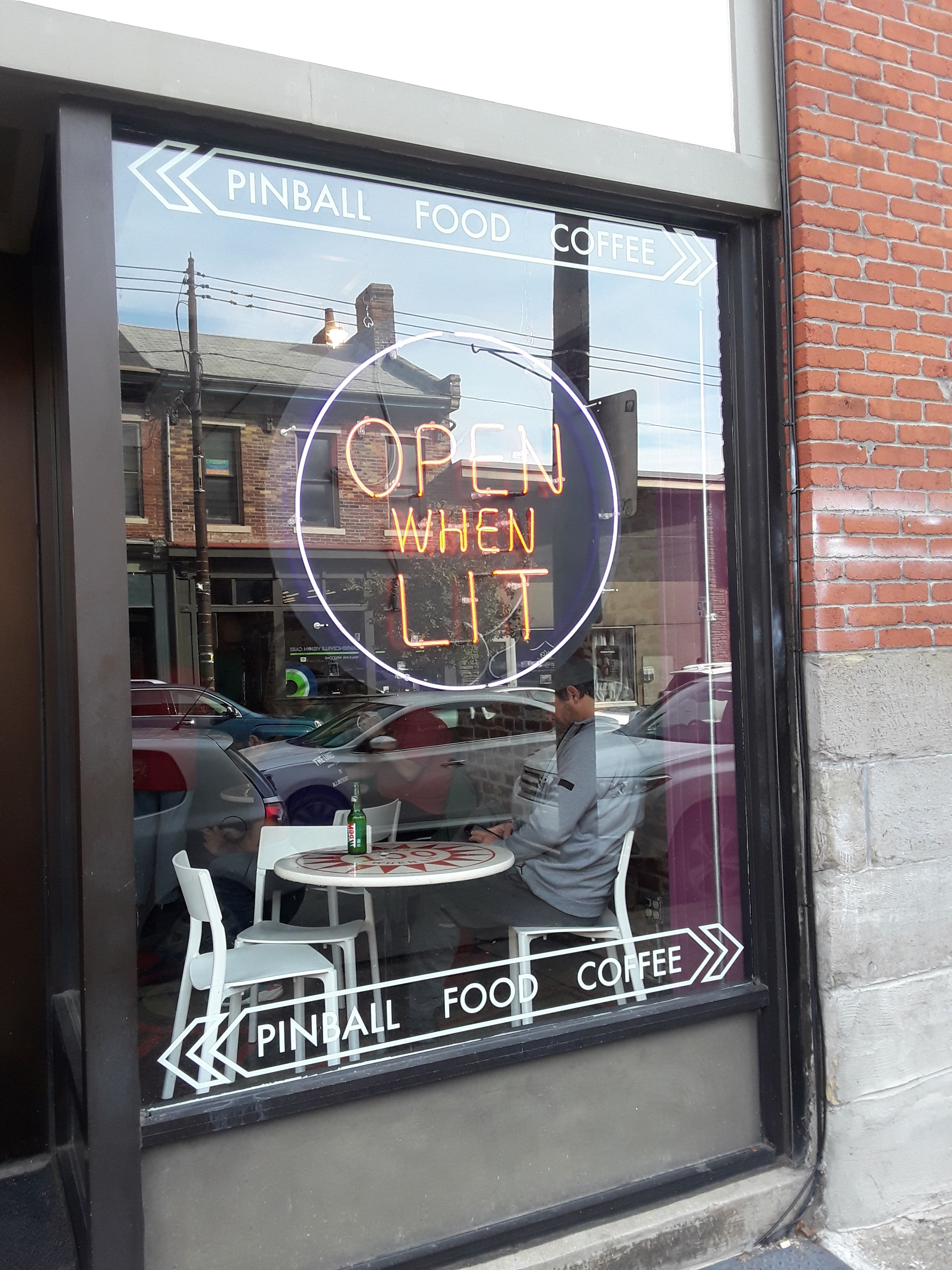 On Saturday, November 4th, Pittsburgh Pinball in conjunction with the Kickback Pinball Cafe hosted a brand new event. A pinball/football mashup where every player was assigned an NFL team and played 16 games against other players according to the 2017 NFL schedule. Home teams had a big advantage - they chose the game and went second. Before we go any further, let's have a look at what we were playing for: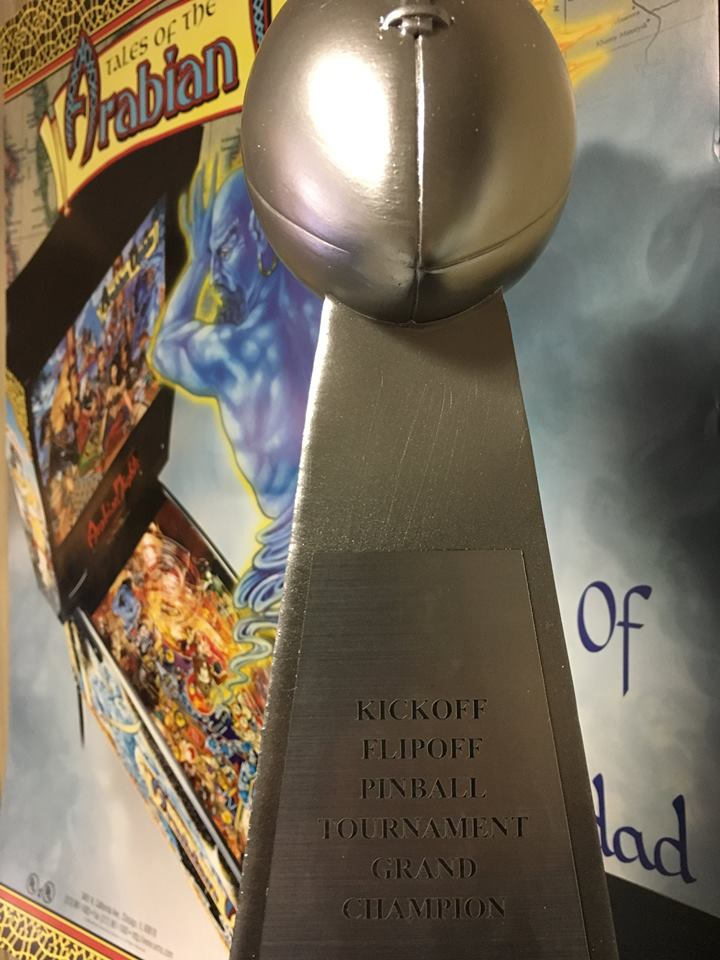 Kickback Pinball Cafe, our gracious host for the event, is an amazing spot located minutes from downtown Pittsburgh. Before the event started I took a small tour of the facility, to give you an idea just how special the location is:
Once the event got rolling, the action was intense. A few teams jump out undefeated and a few others can't find a win. Nobody was surprised when the last undefeated team standing was the New England Patriots. They took a loss in week 8, and fell to 7-1. Arch rivals Pittsburgh and Baltimore met early on, let's take a look in on ball three to see how the action played out:
Peace (PIT) nailed that monster multiball and got his groove on. It felt like we were watching Antonio Brown doing a 2-minute endzone celebration there, and unfortunately for James and the Ravens, the Steeler's offense was just too much for them to handle.
As the season moved on, teams moved up and down in the rankings, teams that began in the doghouse, made their way into contention. By week seventeen, everything had pretty much taken shape. Let's listen to Eric Brown, of the Carolina Panthers, explain his chances at making the playoffs:
Thanks Eric. Good luck on Big Game. Let's have a look at the last game running, one with Playoff implications Tim (NYJ) vs Evan (NE) on Dialed In. Evan is playing for a first round bye, while Time is most likely resting his starters, because he has Wild Card spot 5 locked up in the AFC. But, he is also playing division rival New England, and might just play for a win. Again - we'll check in on ball 3:
By winning, Tim forced Evan into a playoff for the bye (all ties were decided by playoff, instead of by using the NFL tiebreaker procedures).
That concluded the regular season, and before saying anymore, I'd like to take a moment to highlight a Pittsburgh artist that uses old pinball parts to make some pretty incredible things. His name is Dan Burfield, his website is http://tiltcycle.com/, and he made these two pieces which just moved into their new home, Kickback Pinball Cafe: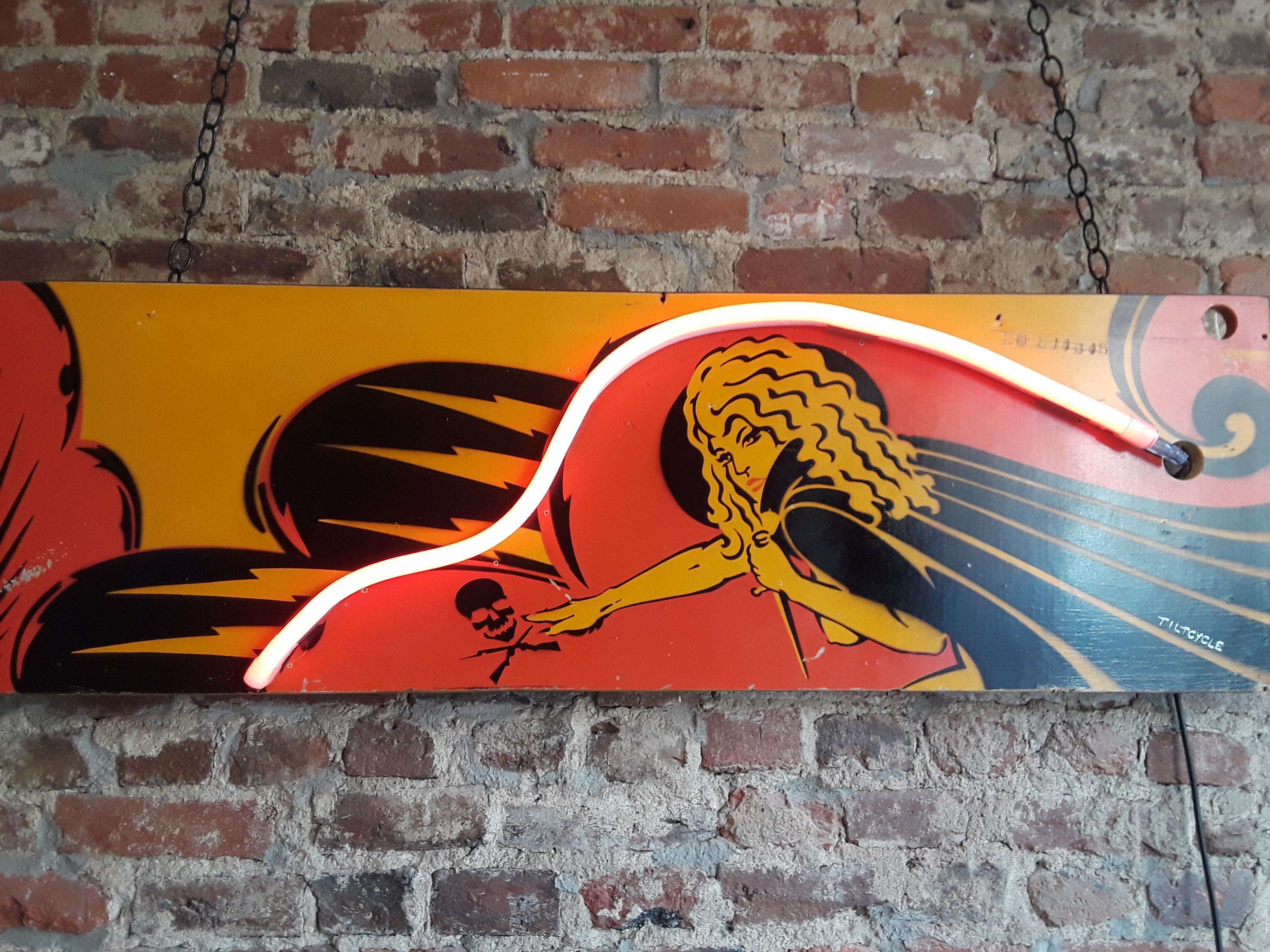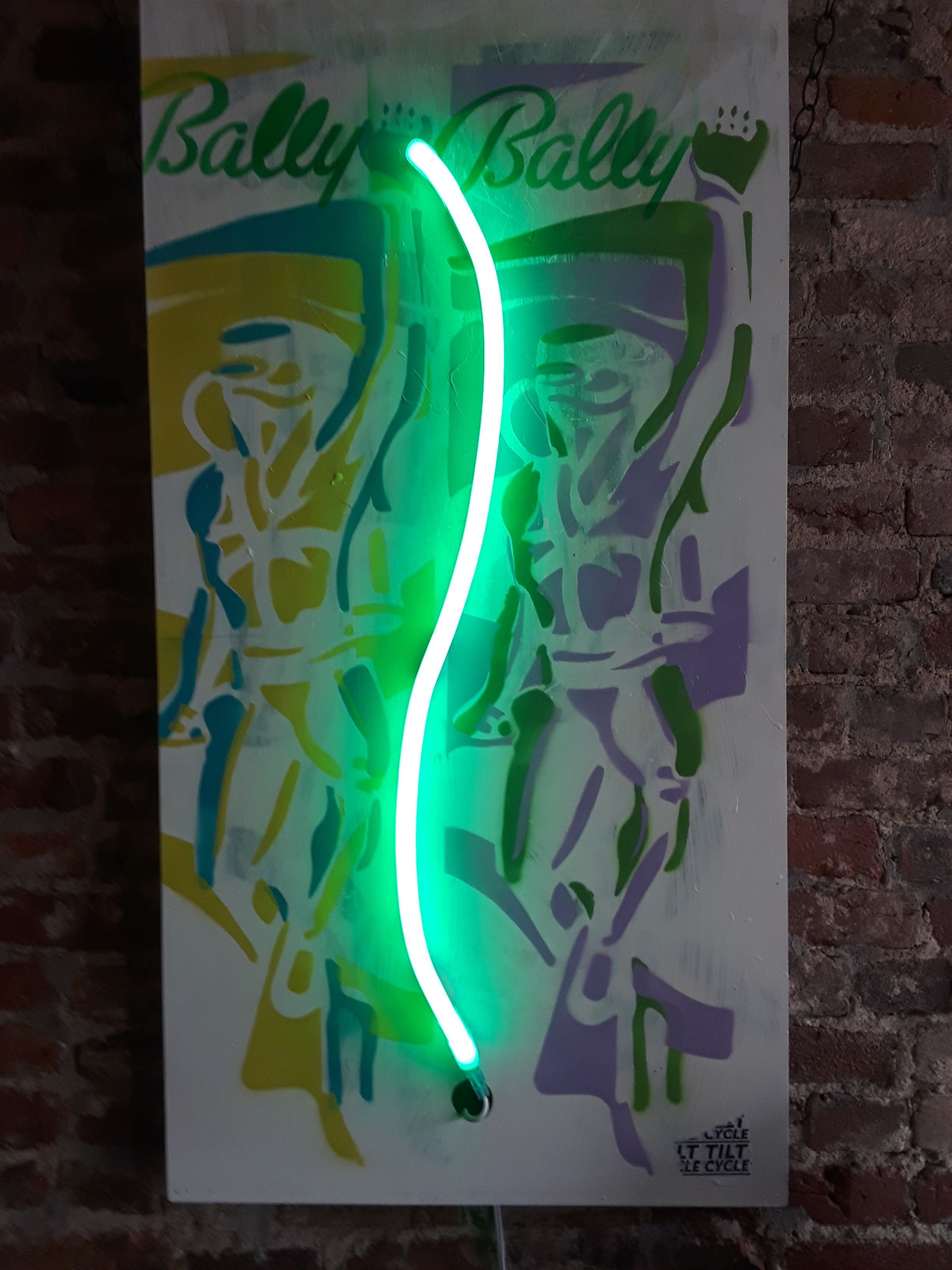 Here are the teams that made the playoffs:
In the NFC
Top Seed 12-4 Atlanta Falcons (Greg G. - yours truly) G$
2nd Seed 11-5 Philadelphia Eagles Fred C.
3rd Seed 10-6 Detroit Lions Petey H.
4th Seed 9-7 Arizona Cardinals Brian U.
Wild Card #1 10-6 Minnesota Vikings
Wild Card #2 9-7 Carolina Panthers Eric B.
In the AFC
Top Seed 15-1 Jacksonville Jaguars Mahesh M.
2nd Seed 13-3 New England Patriots Evan B.
3rd Seed 13-3 Denver Broncos Brian B.
4th Seed 8-8 Baltimore Ravens James K.
Wild Card #1 11-5 New York Jets Tim T.
Wild Card #2 9-7 Miami Dolphins Jason R.
Make sure to follow @steemitgraven29 for the exciting conclusion to this event, as well as an interview with the Tournament Director – Doug Polka.