To all the adrenaline junkies, adventurers, action seekers out there: if you need some inspiration what to do on the weekend, I´ve got something for you.
A friend of mine just proved that fear is not real. It exclusively exists in our heads.
Only the ones who try will ever come to know.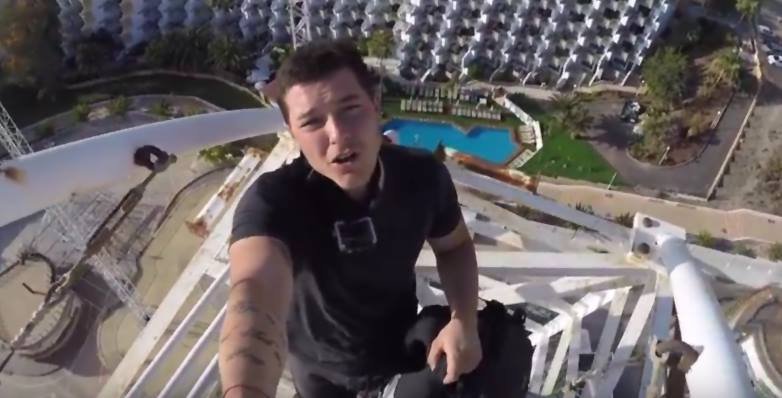 Chasing dreams
Thanks for being one of the bravest persons I´ve ever come to know, Taz.
It´s important to have dreams, but even more important to turn them into reality.
We can watch a million videos, study the whole world reading books and magazines and... But there is nothing more valuable than a personal experience.
Stepping out of our comfort zone, discovering new limits and exceeding them makes us even more alive. 
7 minutes worth watching: "CHASED BY THE POLICE FOR CLIMBING AND FINGERBOARDING AN ABANDONED BUILDING IN SPAIN"
I hope the police will enjoy watching your video, too :)
Cheers
Marly -