Adobe Premiere Pro is one of the most usable video editing software developed by Adobe Systems. Its published as a part of the Adobe Creative Cloud licensing program. Adobe Premiere Pro first launched in 2003.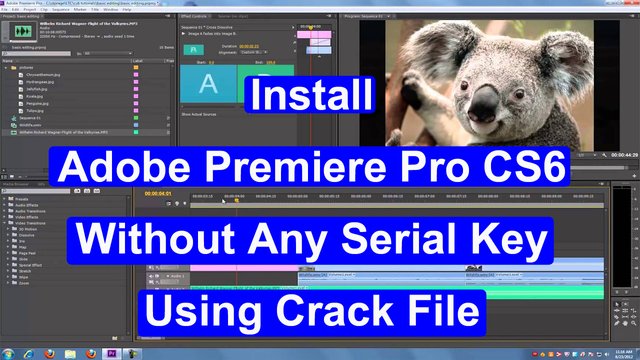 Adobe Premiere Pro CS6 is a popular version of Adobe Premiere Pro. Its a paid software. You need to buy this for use.
But there have another way to use Adobe Premiere Pro CS6. Its 100% working. Let know how to install Adobe Premiere Pro CS6 without buying this software.
First search google "download adobe premiere pro cs6 crack" .
Then download crack file.
Now install adobe premiere pro cs6.
Then paste the "amtlib.dll" file in adobe file in c-drive.
Watch this video to see the prociduer clearly.