Guide for trading ADL on Livecoin
More good news from Adel. They were just aded to Livecoin exchange. Livecoin has about 30 million trading volume, so this is indeed an excellent news for ADL hodlers.
To trade ADL with them you need to open an account here: https://livecoin.net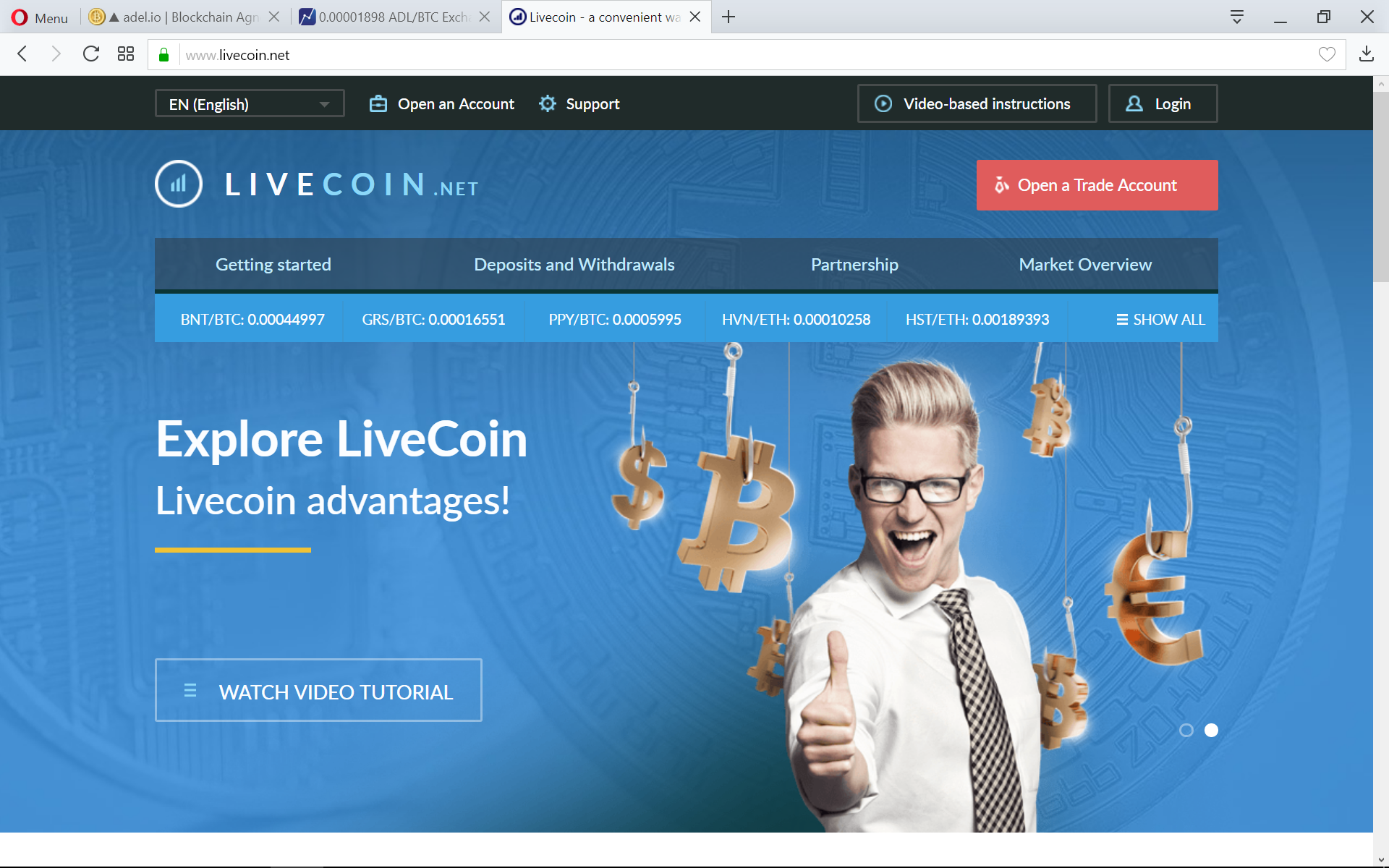 Once you fill all the information you will need to confirm it via email.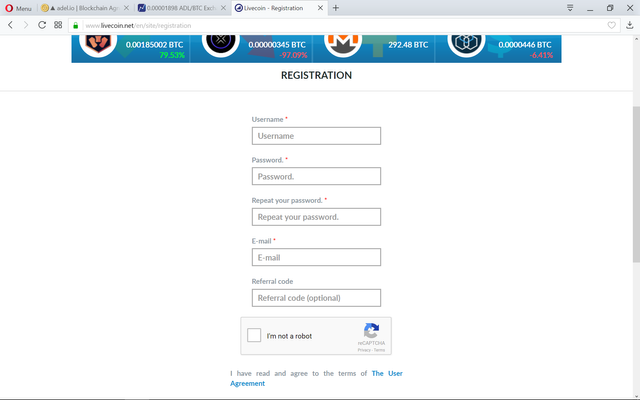 After you are confirmed I would suggest that you activate 2FA for better protection. Now we click on BALANCE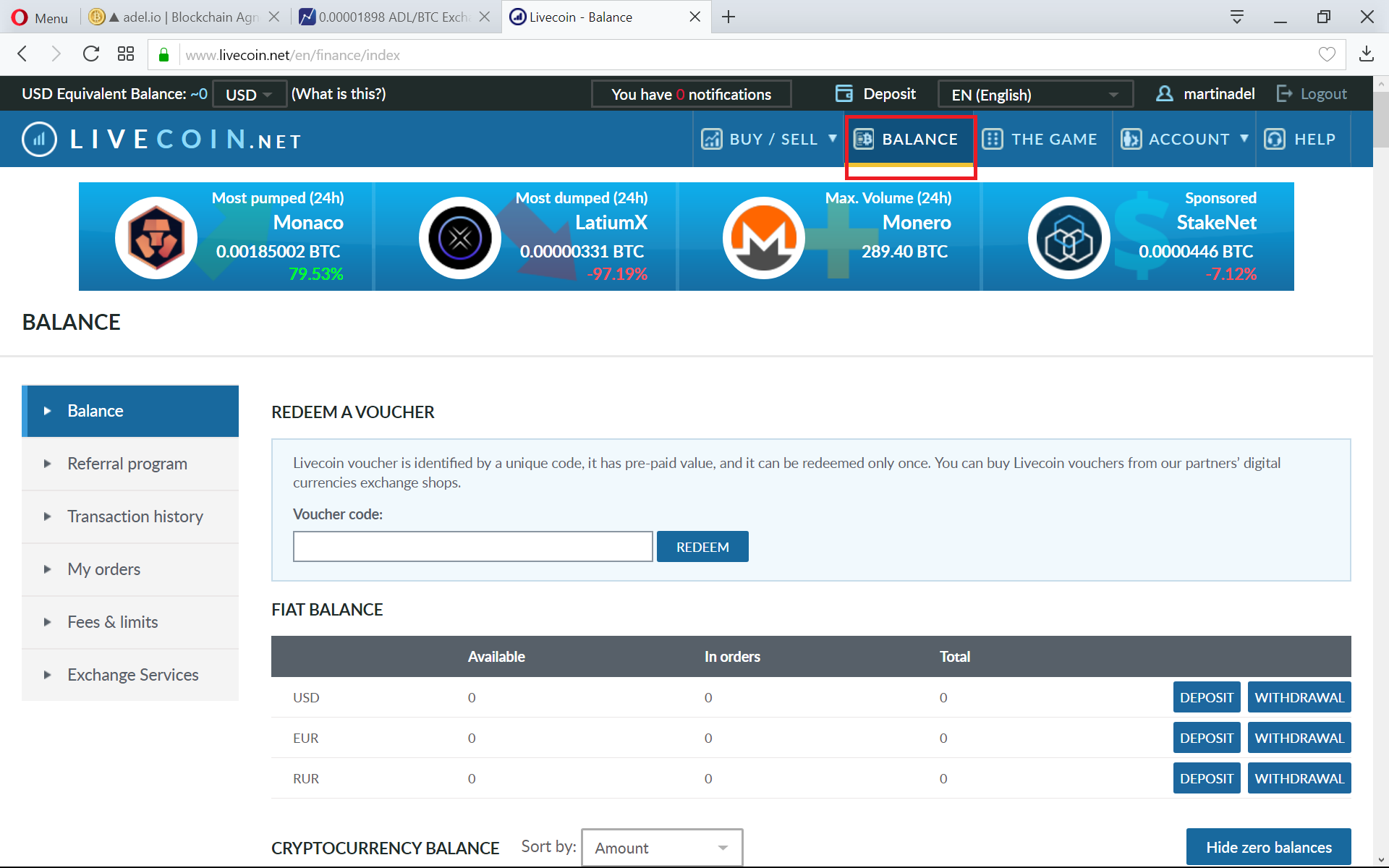 Once we are there we scroll down to search and type ADL and we click on DEPOSIT.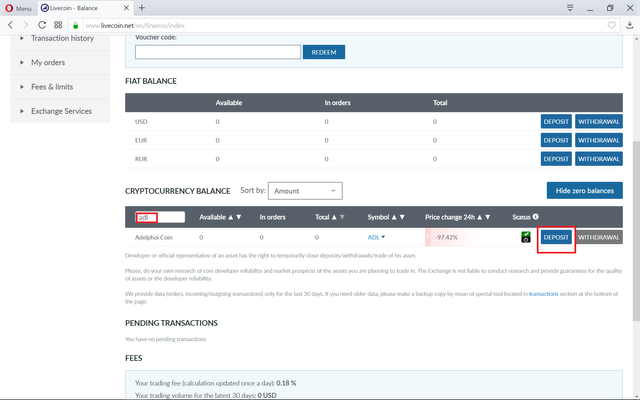 Check all the boxes and click on SHOW ADDRESS and than you will see your ADL address, where you can deposit. Don't forget to have some ETH in your wallet to pay for the transaction.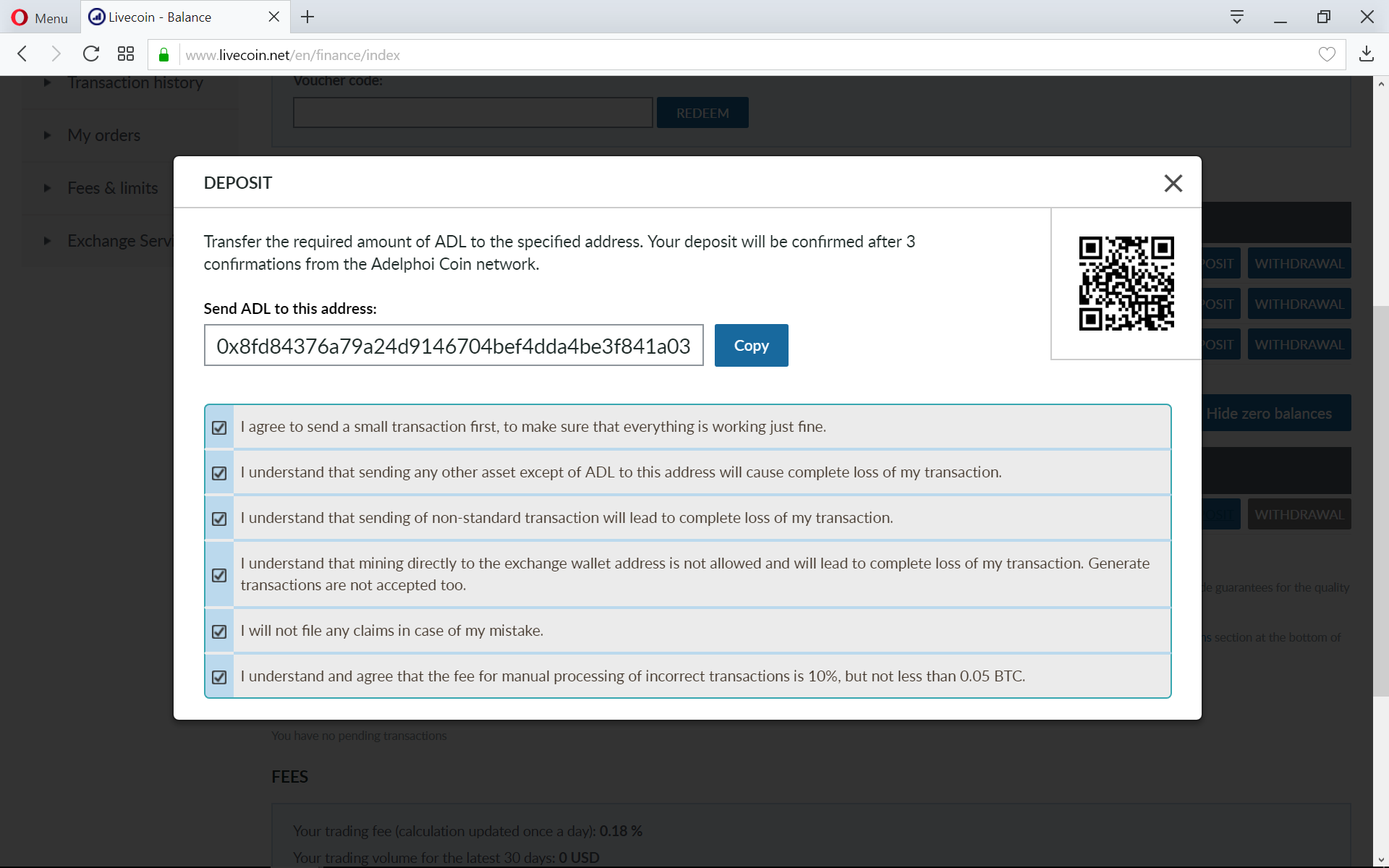 Once you get more than 3 confirmations your ADL will be shown on your Livecoin balance. You can just click the ADL sign and it will show all 3 options to trade. We can trade ADL/BTC, ADL/ETH and even ADL/USD.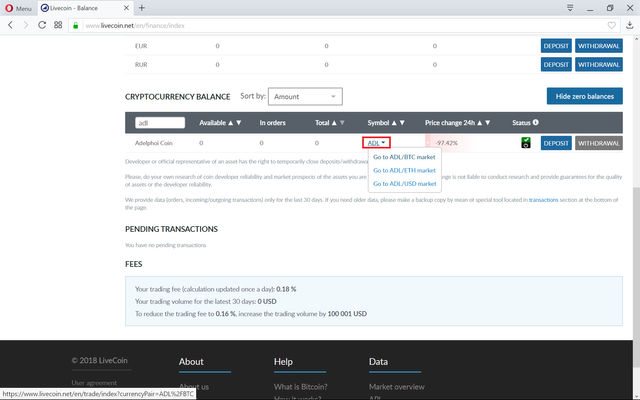 After clicking your prefered market it will redirect you to it. In my example we are on ADL/ETH market. To place a sell limit order you set your preferred price in ETH (or in BTC or USD) and in top square you place how much would you like to sell (in my example I'm selling 500 ADL). Than it will calculate how much ETH you will receive. The beginners trading fee is 0.18%, but if you trade more and have enough volume it will drop.
You can also place a market order, this means you will pay whatever the current price is on the market. To do that you will need to select the box in the low right bottom and press Switch to market order. The same goes for buy limit orders.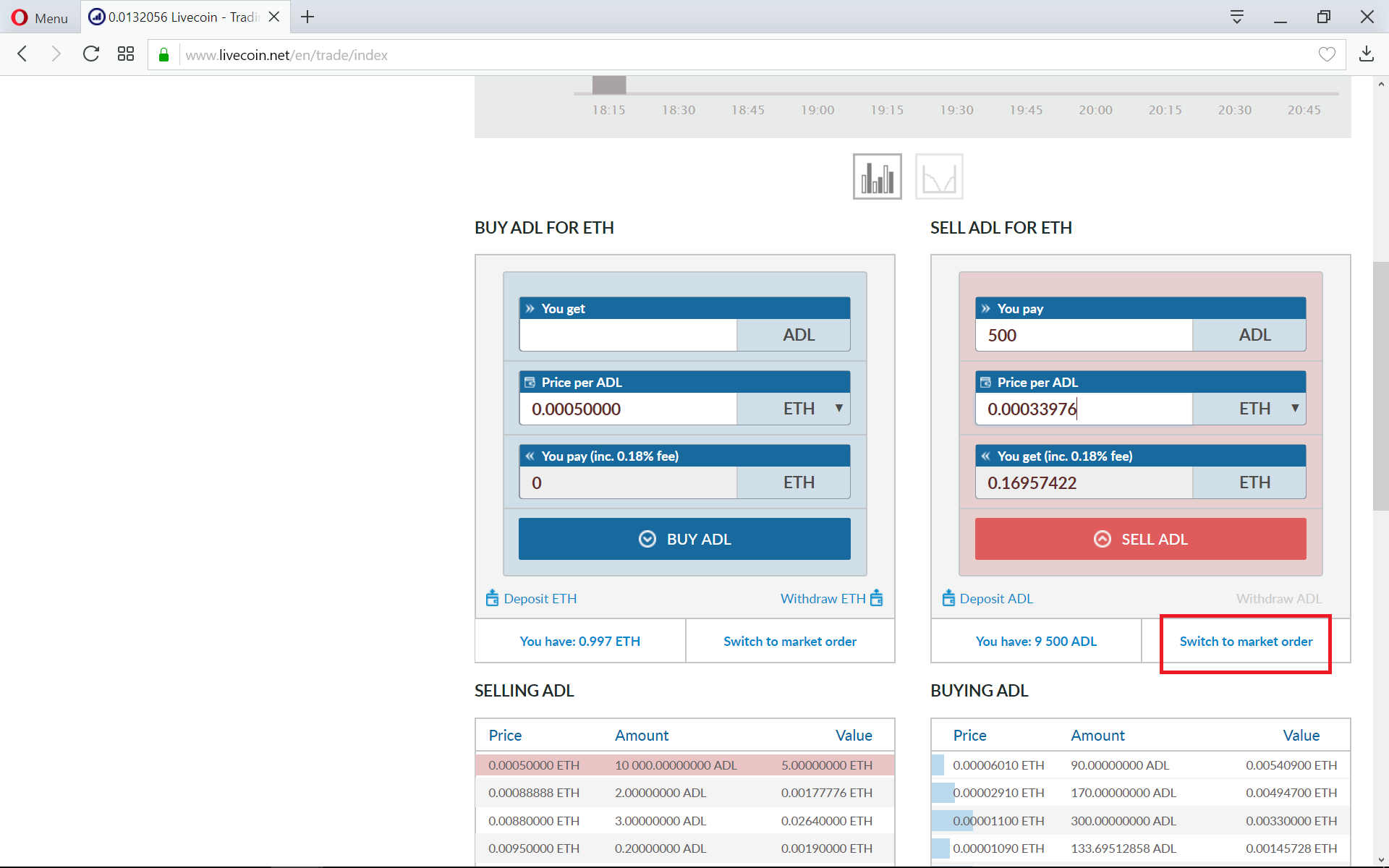 You can also watch the official Livecoin video presentation here: https://www.youtube.com/watch?time_continue=2&v=JOMS_0Kc64U
Happy trading to all!