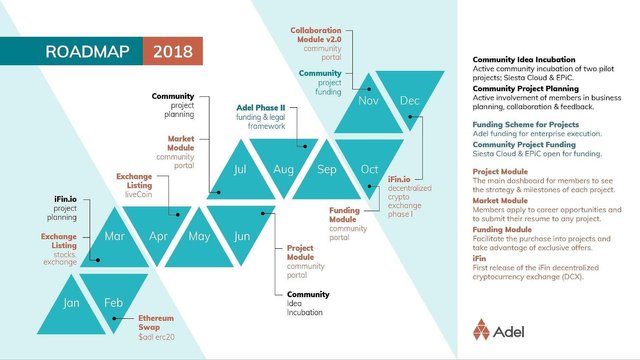 We are thrilled to announce Adel's new roadmap for 2018!
The roadmap displays Adel's exciting plans for 2018. This includes updates on our plans with Siesta Cloud, EPiC, iFin and Adel Phase II.
The roadmap also patterns out progress on our Project, Market and Collaboration Modules for the community portal.
Watch this space for more details.
Adel's 2018 is going to be great!
https://adel.io/