Long exposure in the Lhokseumawe city center on the night
Hello everyone, how are you today? hope fully healthy always.
I spent time walking in Lhokseumawe city, and found a beautiful object then took a picture. This photo was taken using with my favorite camera Canon 60D.
---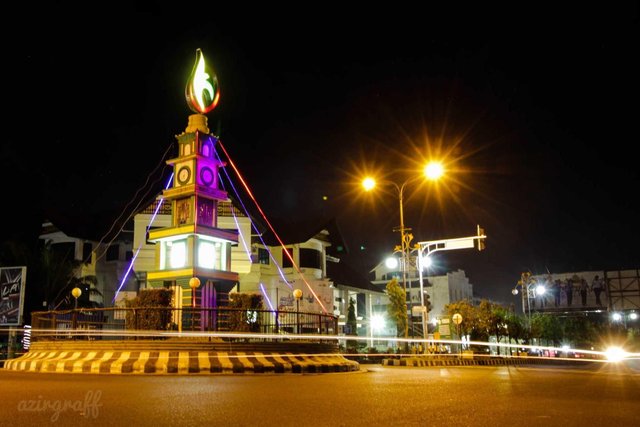 ---
I am very inspired by the monument building that symbolized the typical culture of Aceh. This monument was built by one of the local Banks in Aceh. The building is right at the crossroads of downtown.
I shoot this photo using a Canon 60 D camera and my own 10-18 STM Wide Canon lens, and use a long exposure. This way I very often used at night when I was off from work.
---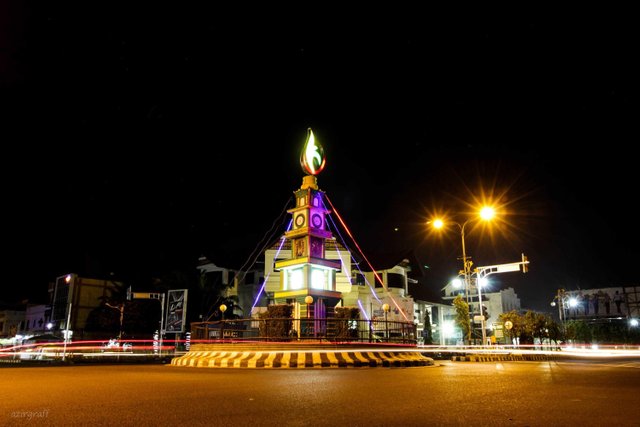 | Make | Canon EOS 60D |
| --- | --- |
| Lens | EF-S10-18mm f/4.5-5.6 IS STM |
| Setting | 15 / 10 / FL 14.0 mm / ISO 100 |
| Location | Lhokseumawe, Aceh |
| Taken | @azirgraff |
---
Twitter. Instagram. Linkedin. Youtube. Tumblr. Reddit.
---
Thanks For Visiting My Blog

---
---
Leave your comment in accordance with the post