Get to know the benefits mangosteen to health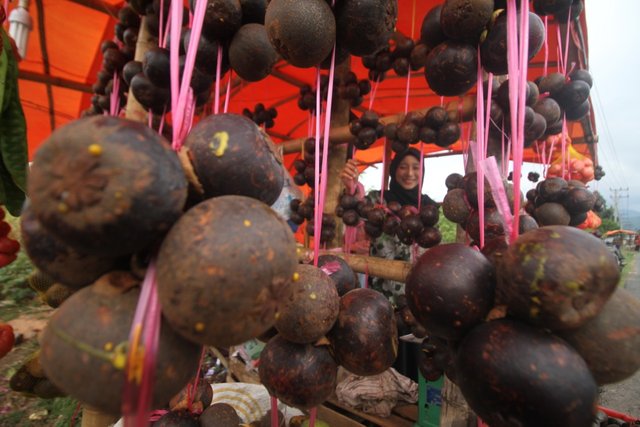 This photo was taken when I was traveling outside the city.
This is a mangosteen fruit that is a mainstay of the people of Aceh and is very attractive to everyone. Besides its sweet taste, the skin is also believed to cure diseases.
Brownish red color is a characteristic of fruits included in this export fruit category. Unfortunately the sweet taste of mangosteen is inversely proportional to the price in the community.
When we stopped in a merchant who sold mangosteen fruit, they admitted price of mangosteen that he bought at the farmer was only around Rp. 3 thousand to Rp. 4 thousand. Although this fruit is very beneficial for health, but the selling value is still relatively low.
---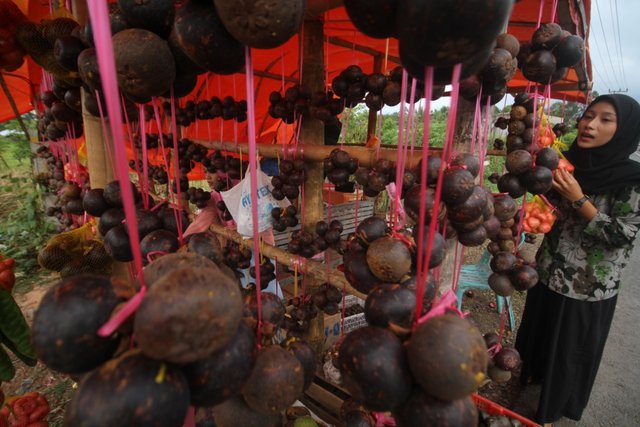 This photo taken by @azirgraff
---
So, what the benefits mangosteen to health.
Talking about the benefits of mangosteen for health, many people already know it and write it in various places, both on the internet and in health books.
I quote from one health source, namely Aladokter.com about the benefits mangosteen for health.
There have been many studies that know the benefits of mangosteen both meat and outer skin, because almost all parts of the mangosteen fruit can be used and are very good for health.
The fruit named latin garcinia mangostana has anti-inflammatory properties that can prevent the development of heart disease and diabetes in obese patients. Even a study conducted by BioMed Central Access, illustrates how the benefits of mangosteen can reduce the level of C-reactive protein.
Here are some studies conducted by experts to find the benefits of mangosteen.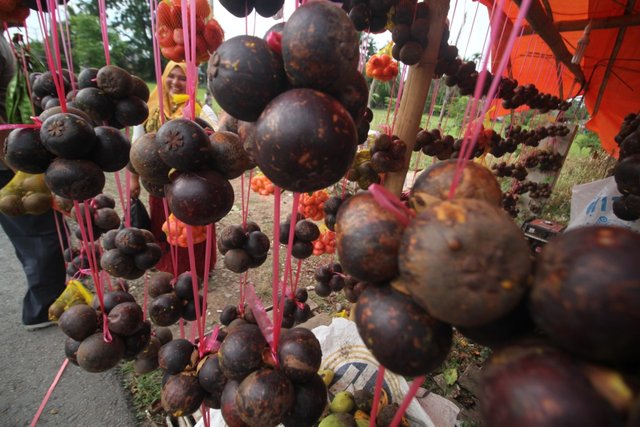 This photo taken by @azirgraff
1. Ageless medicine
In the mangosteen fruit contains antioxidants that can inhibit aging so it is good for health. Because this substance is able to repair damaged body tissue cells.
2. Inhibiting the growth of cancer
This fruit contains a lot of xanthones which are anti-cancer compounds, and mangosteen skin extract is apoptotic (destroyer of cancer cells).
3. Boost immunity
Mangosteen is rich in nutrients, minerals, vitamins, and xanthones that help boost the immune system. These nutrients protect the body from diseases that weaken the immune system.
4. Treating diarrhea and dysentery.
Mangosteen skin and mangosteen flesh are effective in helping to heal from stomach disorders such as diarrhea and dysentery.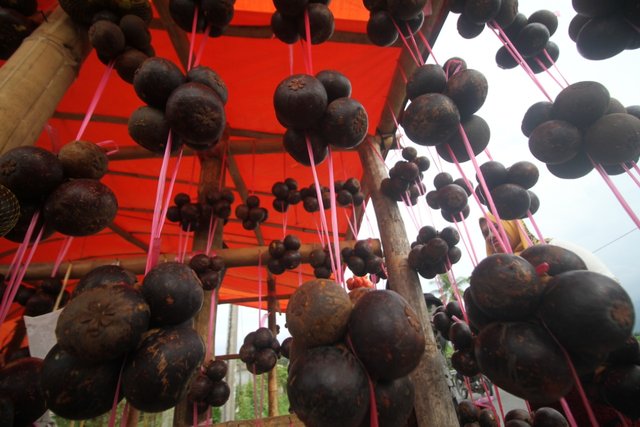 5.Control diabetes.
Diabetes is a common medical condition in modern society. Although the disease is treated using drugs prescribed by a doctor, diabetes can be a health risk especially if adequate precautions are taken. Mangosteen is one of the natural medicines, which is effective in managing and maintaining blood sugar levels in the body. Source
Those are some of the benefits that I share here, but the mangosteen fruit is also still many other benefits for health.
All This Photo Taken By @azirgraff

Twitter. Instagram. Linkedin. Youtube. Tumblr. Reddit.
---