Actifit Submits Cross-Chain With Hive
I just made my first Actifit post in a VERY long time. I hadn't used it since Hive started so I was wondering which chain it was on now. In the app it says "Post to Steem" so I figured that was that. After I posted I saw it showed up on Steem and I decided to move on to post something else on Hive.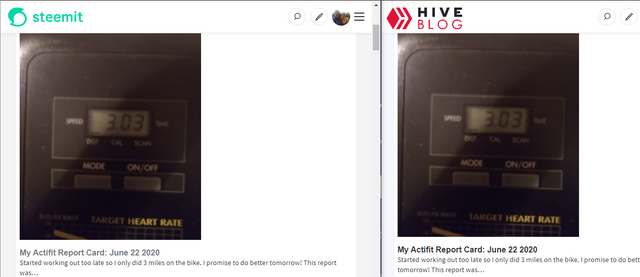 When I got to Hive, I noticed that my Actifit post was there without any extra effort on my part! I think the extra incentive of double chain rewards will really make me stick to logging my activity daily! With my self-imposed quarantine, that is something I REALLY need!