And August 2018 Monthly health tracking update/ review.
32K steps today - a shortened walk along the North Downs Way.
Still pretty pleased with the total - sets me up to achieve my 18K average daily step target for September.
August activity....

I've decided to use actifit only when I hit the leaderboard and combine these bragging report cards with reviews of the past week or month's activity to reflect my love of all tings self-tracking.....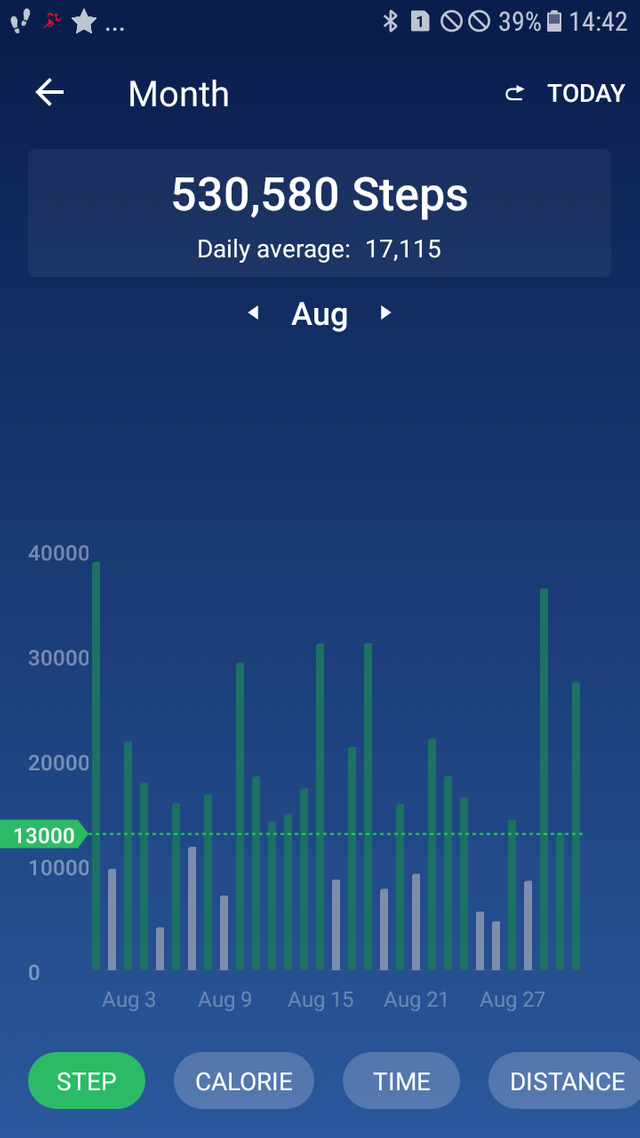 530K steps in August... !
17.1K daily average steps.
That includes my runs! I'll take that!
Reflection

I've really got into walking recently - because I just can't manage circuit training as well as running during my liminal phase of life (back to circuits in October hopefully!).
Walking is just an easy way of keeping the calories burning and the weight down!
Screen capture comes from a free pedometer I downloaded. Actifit's not exactly there yet when it comes to calculating averages and so on!
Maybe one day!
In the meantime keep waggling those wrists! ;).



32250