My Actifit Report Card: March 8 2019
It still seems to be cold and snowy today. I managed to get in a fairly long walk. Dog-oh was down at the vet so I ended up walking longer than usual.
Here's a picture of the apple tree surrounded by all the other snow covered tree's in the yard. Hopefully we will get apples this year.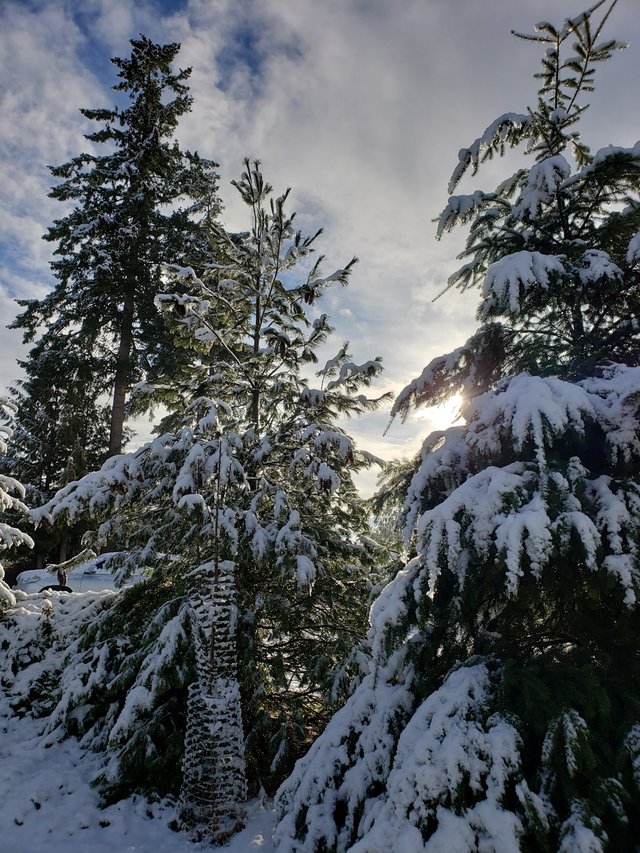 (The apple tree is the small tree surrounded by the deer resistant fencing)
There was not much else going on today, it warmed up a bit and the sun was out part of the morning. I took this picture of the orchids there were more of the buds opening up. Google pictures enhanced the color on this photo: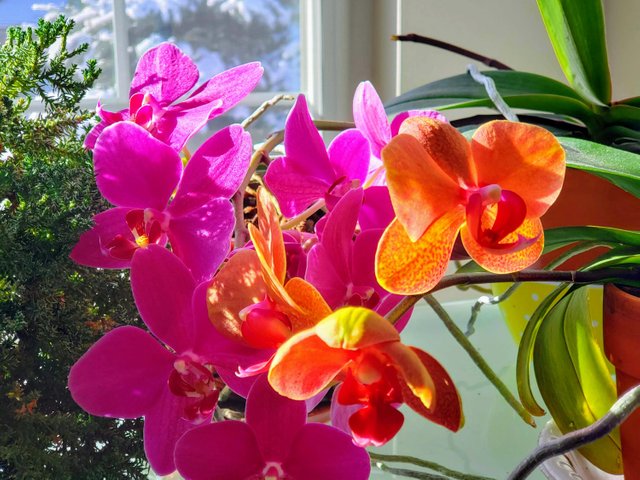 I like the way you can see a bit of the snow in the background through the window. Lucky for me I have this nice warm house to grow orchids in.
I thought all three of them were flowering this season but was wondering why the smaller one had not bloomed yet. On inspection I found this: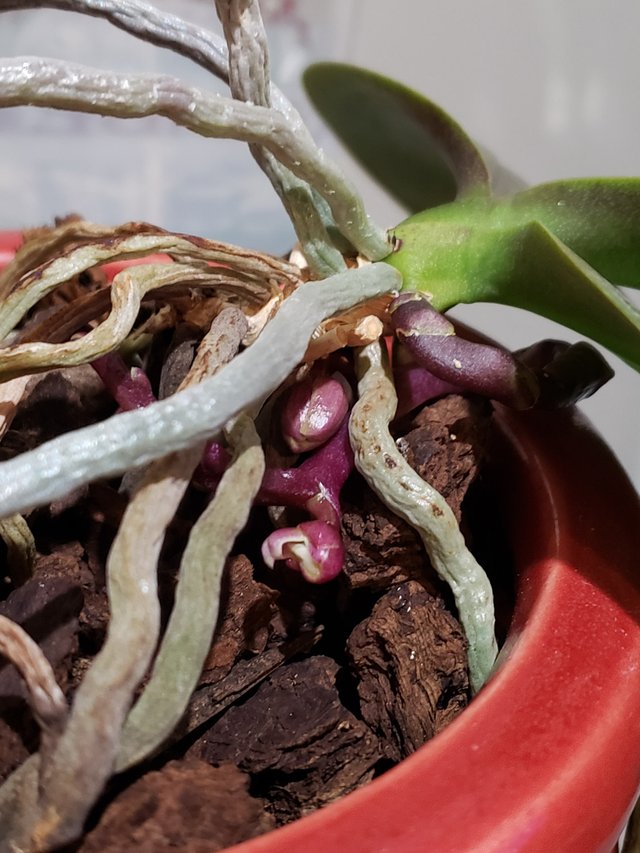 I guess it was trying to bloom but the flower got wrapped around underneath it somehow. I suppose I should take better care of my plants. There are a few buds but it doesn't look like they will have any room to open. Oh well.
Crypto
It looks like someone has hacked into FreiExchange. There's a cryptic message when you try to get on to it:
Hi User ;)
Some unusual trading behavior was observed on the exchange. There has been no significant damage or loss to funds to the exchange.
However, the exchange will remain offline while security improvements are made. We expect that the exchange will be online again after the weekend
Any questions can be asked in our telegram channel : https://t.me/freiexchange
But remember that we are working, so we will try to assist when we can :)
The FreiExchange Team
You know I hate to complain but I wish people would stop taking things (or trying to take things) that are not freely given. It makes it hard for some people to have any type of faith in the long term success of cryptocurrency when such things happen.
Anyhow, rant over. We will get there someday, I still have faith.
---
Thanks for reading! I always value your support and comments. The pictures were taken by me with my Galaxy S9+. Text and graphics copyright lightsplasher & litesplasher.

---


8008