Just 5K on a full water volleyball day!
I played Water volleyball most of the afternoon and part of the evening as well. It started to rain around 9 or so, but that didn't stop us until the lightning started! 😮 I got a ton of activity today but I don't have my phone while I'm playing Water volleyball so it doesn't register in this app.
We had a few more people than last time including some young ladies who had not played before but they ended up doing very well.
It was also the end of another @steemmonsters season. I opened up my reward cards from the two accounts that I play and the very first card was a gold foil card. After that, nothing too exciting. This was my best set of 10 cards. I love the Legendary Ruler of the Seas Water card, and was very happy to get another one of them!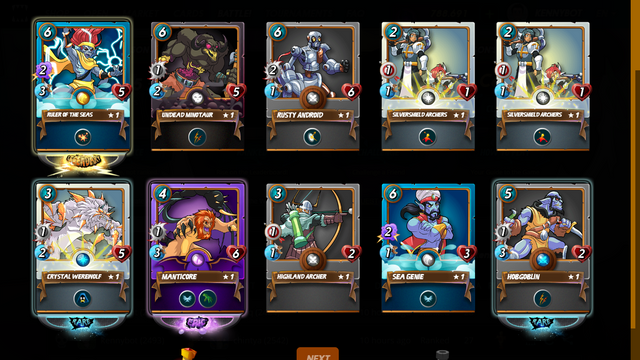 I hope you all had a great weekend! ❤👍❤


5005

Daily Activity, Volleyball