How do you like my number today? 😃
I got over 16,000 by taking a long walk today. I'm trying to get in good shape for the summer season. The pool opens this coming weekend and also the pool in my friend's backyard where we play water volleyball. I want to be in my best possible shape to participate in these and other summer activities!
I also played Steem Monsters like I do almost every day and I noticed something new. Dark energy crystals (DEC)! Apparently this is an in-game token that can be used to get items and potions in the game shop. They can also be traded on steem-engine for Steem. There is an energy capture rate which decreases over time and that is a multiplier that determines how much dark energy crystals you will get for winning a battle. That's about all I know right now but it seems very interesting and should add some excitement to the @steemmonsters game! You can read more about the dark energy crystals in the FAQ.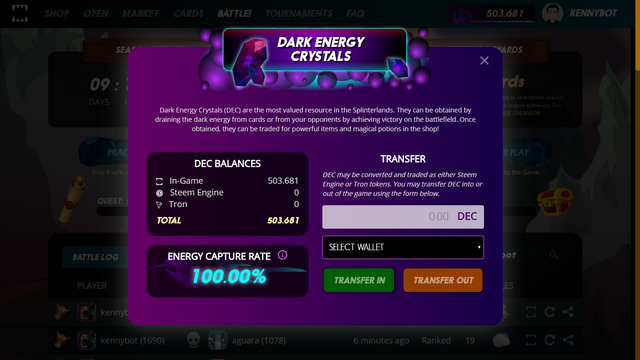 I hope you had a great day and if you haven't played steem monsters in a while, this is a good time to go back and check it out again! 👍


16087