I got a Fitbit for Christmas. Really like it, and have already linked it up to my actifit account.
When the fitbit app asked me to do a review on the Google app store I had an idea.
Here is the review I wrote.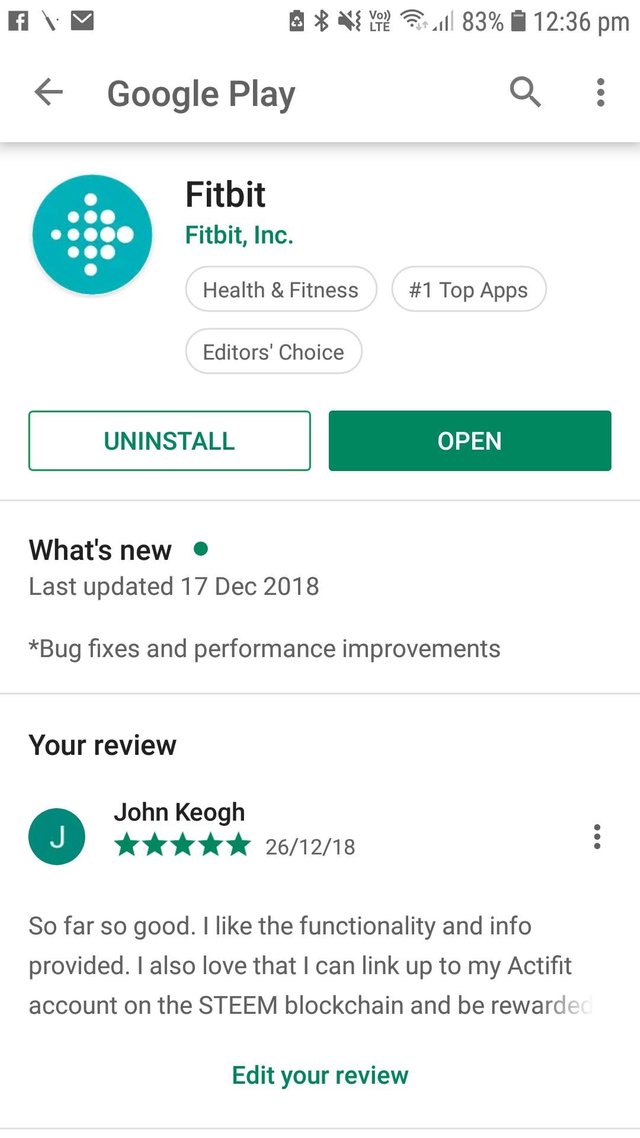 If everyone that uses a fitbit for actifit puts a similar review, word of mouth and curiosity will take over and more people will look into Steem and actifit.
Another easy little way we can all #promo-steem.
Edit Here is a screenshot of the review in full.


And a link to it - feel free to give it a thumbs up on the google play to move it up the rankings of "most helpful" so more people see it: click this link
John.
Posted using Partiko Android