Today was a mess of various projects. First was my hard drive is going bad so the fight has ensued to try and clone it to a good drive. I have the important stuff backed up but still a major pain in the ass. In this I did finally figure out how to get win 7 to let me delete folders on our desktop. Permissions are all jacked on it so it is taking some time to get them reset for each directory.
Went and got grain, only one barrel though but there will be a couple more by saturday. While On the road I noticed a serious grinding in the front when i hit the brakes. After getting home I found the pads were worn bad on the fronts but the left front inner pad was metal on metal. That lead to a trip to napa for a new set which allowed me to take J along. We stopped at BiMart and I got him a couple Hotwheels cars for being good on our trip. The brake change out went difficultly initially but then became easy once I figured out how to get them out.
On our way back from napa we saw the immediate aftermath of a wreck right near the house. It looks like a trailer tire blew or something but the trailer hit the guard rail and spun the truck.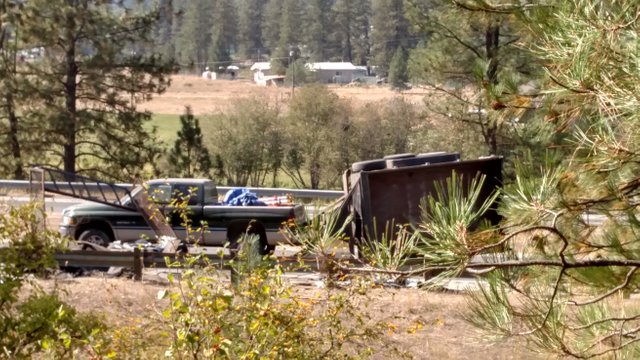 Irrigation work, harvesting, organizing, then our friend stopped by for a while on his way to the airport. I got dinner made and managed to have it ready by 6. Now I just hope I can get my computer back up and rolling in the morning.



10723

Daily Activity, Moving Around Office, Walking