There was a slight dust storm this morning, I was thinking how the weather would be in the evening after work.
Good thing the dust cleared off by the time we were off from work at 6pm.
Summer is really gonna say goodbye soon!
With the dust storm normally comes weather changes. So I'd like to cross my fingers and think that we're going to enjoy cooler temperatures soon.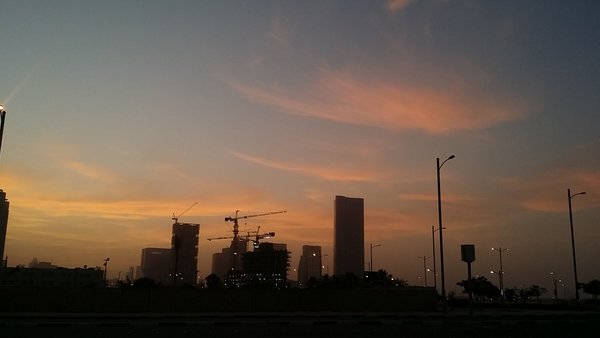 Al Reem at dusk.
So we drove to Al Reem and started running around the same route we had yesterday.
Problem
I felt so heavy, I was always catching my breath. And I would like to blame it to the heavy lunch we had.
The Doner.
We had döner from Doner & Gyros in World Trade Center Mall. Well we were looking for staff meal but ended up getting large gyros each. Coupled with french fries with soda and you know that we're up to no good. 😅 Worse, we also had ice cream cone from Dairy Queen (DQ). The serving was too much, the medium sized ice cream took so long for us to finish.
I know. Naughty girls. 😈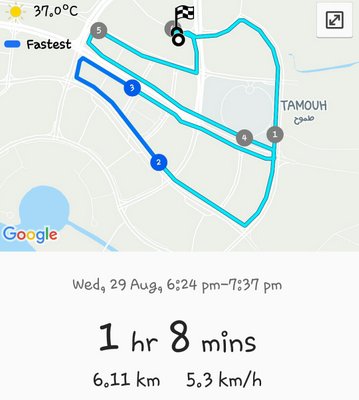 Workout cut short.
We were past halfway and 20 minutes short of our 1.5hrs target. I was panting so hard while @ghie16 was feeling the same pain I got on my legs last week. So we decided to just go back to where we parked my car and so some stretches and cool down exercises.
Oh well, we better catch up tomorrow!
It's gonna be Thursday tomorrw already! Days are getting by really fast. After that, Ghie and I will have to work out separately already.
But we'll surely keep an eye on each other's progress. Haha.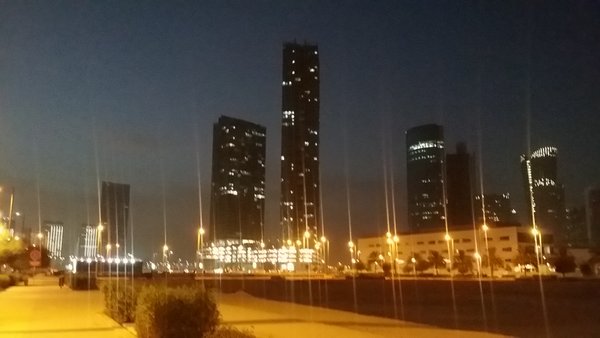 I'll miss taking photos here.
I am thinking about something...
I want to run a small guessing game/contest. I've been planning to do it from last night, inspired by our jogging experience.
I hope to be able to post it tomorrow.
Stay tuned! 😉
❤️️ Arlyn



banner by @enginewitty


10095

Jogging, Moving Around Office, Running, Walking