Whew! First day of the work week. I thought I won't be able to shake off our heavy lunch today but fortunately, I got the will power to go out and exercise after work today.
The Family That Sweats Together Sticks Together

With the tireless @divinekids
The original plan was to go cycling at the Corniche (sea side) but since I reached home quite late, we ended up at the playground.
We played some hoops, ran around and when the kids got bored, they went to the slides. I then tried to carry on with my "business".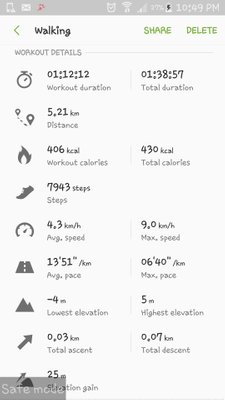 My stats today as per Samsung Health.
I completed 1 hour workout but covered less distance. Hmmm, hopefully I will do better tomorrow.
And yeah, my phone is still on safe mode. Huhu. 😢
❤️️ Arlyn



banner by @enginewitty


11867

Basketball, Jogging, Moving Around Office, Walking