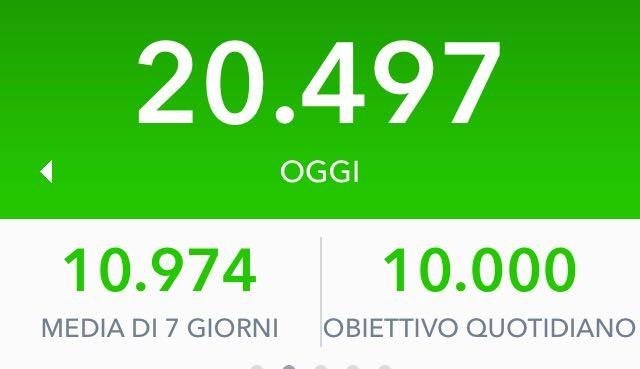 🇺🇸 Today is a great day for the iOS Actifit app!
🇮🇹 Oggi è un grande giorno per la versione iOS dell'app Actifit!
---
🇺🇸 Today the @actifit dev team has reached an important milestone, concerning the iOS app.
In fact, has been developed the algorithm to recover the information recorded by the motion co-processor, a feature of all Apple devices from 2013 up to today.
Now the survey of activities is much more accurate.
Moreover, it is not essential to keep the Actifit app active (nor the mobile phone switched on): it's enough to open it at the end of the day to post the activity on the Steem blockchain.
The new release will be soon available on the App Store.
I am grateful to everyone for the excellent shared collaborative environment:
I thank the Developers: @mcfarhat @hitenkmr and the iOS beta testers: @astrophoto.kevin @DefineTheDollar @mindtrap @Tamala @mountainjewel @superdavey
---
See you soon... keep (or start) competing with @actifit you too!
A sporting hug from @amico! 😘
---
(All images in this post were taken by me and are licensed CC0 by @amico
🇮🇹 Oggi il Team di Sviluppo di @actifit ha raggiunto un traguardo importante, per quanto riguarda l'app per iOS.
È stato infatti messo a punto l'algoritmo per recuperare le informazioni registrate dal co-processore di movimento, peculiarità di tutti i dispositivi Apple dal 2013 ad oggi.
Ora la rilevazione delle attività è molto più accurata.
Inoltre, non è indispensabile tenere l'app actifit attiva (e neppure il cellulare acceso): è sufficiente aprirla a fine giornata per postare l'attività sulla blockchain Steem.
L'aggiornamento sarà presto disponibile sull'App Store.
Sono grato a tutti per l'ottimo ambiente collaborativo condiviso
Ringrazio gli sviluppatori @mcfarhat @hitenkmr e gli iOS beta testers @astrophoto.kevin @DefineTheDollar @mindtrap @Tamala @mountainjewel @superdavey
---
Ci aggiorniamo alla prossima attività: gareggia anche tu con @actifit!
Uno sportivo abbraccio da @amico! 😘
---
(Tutte le fotografie di questo post sono di mia realizzazione e concesse in licenza CC0 da @amico
---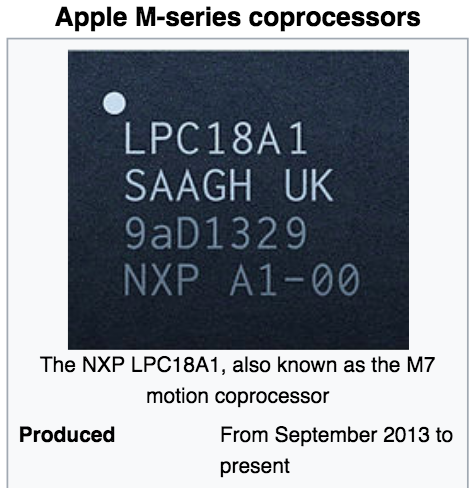 🇺🇸 The motion co-processor used by Apple (source: Wikipedia)
🇮🇹 Il co-processore di rilevamento movimento usato da Apple (fonte: Wikipedia)
---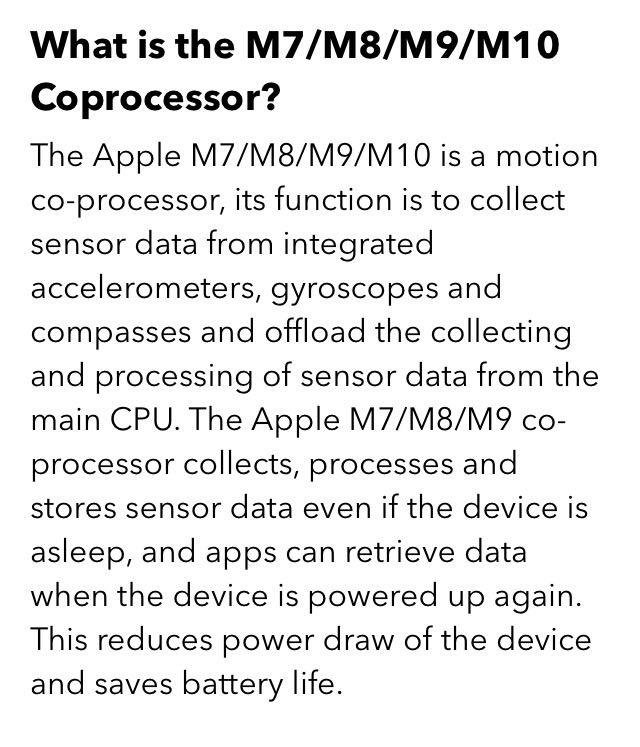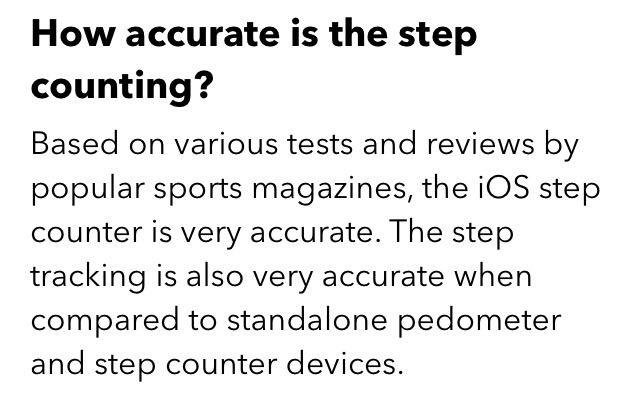 ---
---


This work is licensed under a Creative Commons Attribution-NonCommercial-NoDerivatives 4.0 International License.
---


20497