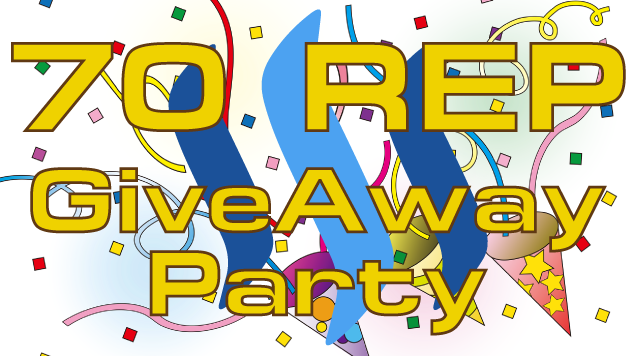 In a time long ago, I had set a goal to reach Reputation Level 70. Wo0ot!
This is my first post of the kind, about any statistics level I have attained or a thanks for all your support. I wanted to do one, and make a STEEM/SBD give-away party celebration, when I reached my goal, as a way to thank everyone in some way. The time has now come! (I've been waiting for a week to post this... LOL.)
Thank you Steemit and all the Steemians for your support, no matter how constant or fleeting it is. I am here with all the statistics I have, because of you.
All STEEM and SBD from this post will be divided among people who comment along with an upvote.
If you reblog/resteem (yes, I know, pretty pointless... LOL), you get 2x the weight, and make sure to add that you rebogged/resteemed in your comment ;) At payout, each upvoting commenter will get 1 part of the whole, while those who also reblog/resteem will get 2 parts of the whole.
Please don't expect much payout for this low quality post, but it's something you can do for fun to get a little bonus STEEM/SBD ;) Up to you. Thank you for your consideration. Peace.
---

You might see my reputation at level 79. It's a bug, for which I have opened an issue here.
---
@krnel
2016-11-17, 5pm