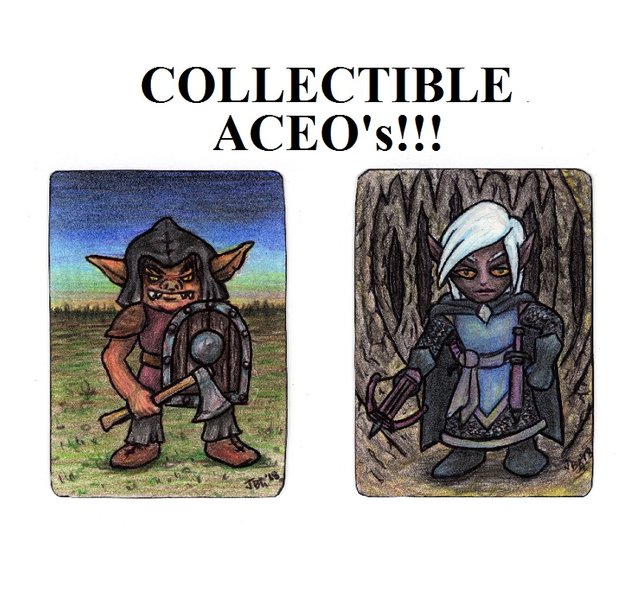 I just threw another two collectible ACEO illustration art cards up on eBay with starting bids at $.01 with FREE global shipping.
My illustrations sometimes get used in RPG products which may increase the collector value. ACEO is my favorite medium because 1) I love collectible stuff and 2) I love all things... tiny.
Male Drow Warrior #3
https://www.ebay.com/itm/163426997453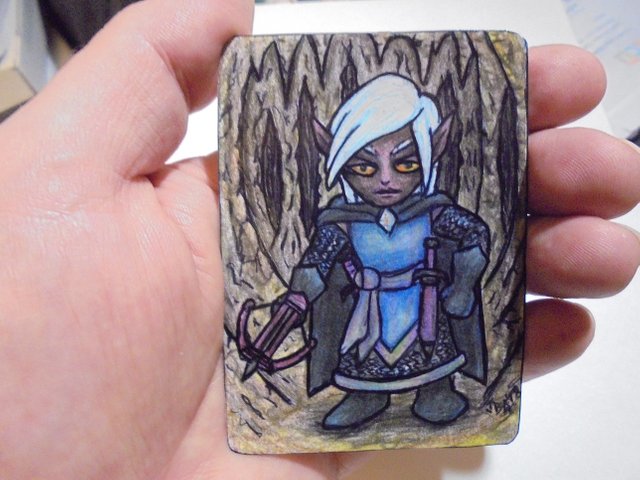 Goblin With Axe And Shield
https://www.ebay.com/itm/163427010987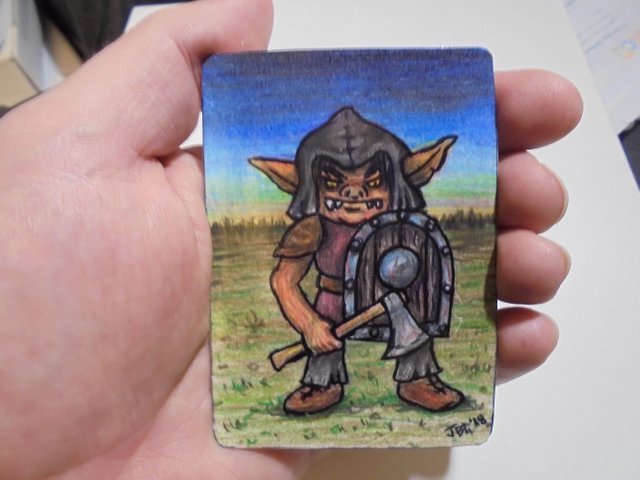 ACEO's for Crypto?
I wish there was interest from the crypto community for ACEO's because I'd totally do commissions in exchange for crypto... if anyone reads this and wants to take a stab at beginning a collection, do let me know!
Thanks...
For reading, upvoting and/or resteeming, you're the greatest!!!