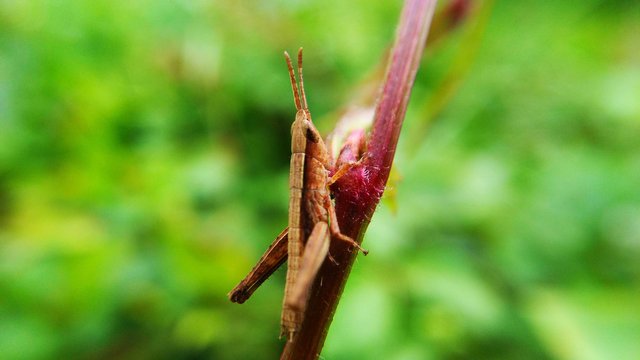 photo taken by @bochohaloh
---
Keep looking at my post, I share it very sincerely. In this post I show you a very beautiful locust. I photographed it using the Xiaomi Redmi Note 4 phone and added a macro lens to make the insect clearly visible.
---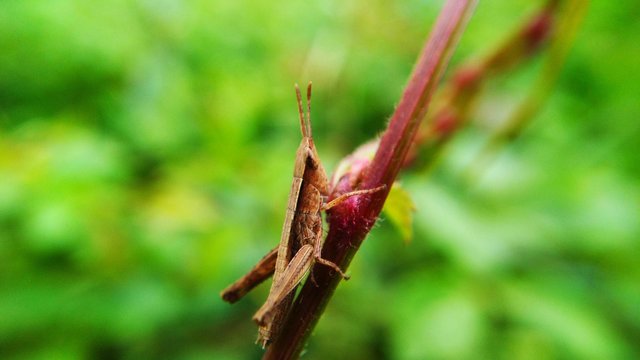 photo taken by @bochohaloh
---
I found this locust on a red plant growing not far from my house. This brown locust does not seem to move at all, thus making me freely take her picture.
---
Photo taken with : Xiaomi Redmi Note 4 + Macro lens
By @bochohaloh







THANKS FOR VISITING MY BLOG
---