Hai sahabat stimeet !!!!? ..
Good afternoon buddy in stimeet, here meet again with me @babangfarel here i will share a story about green locusts similar to leaves
---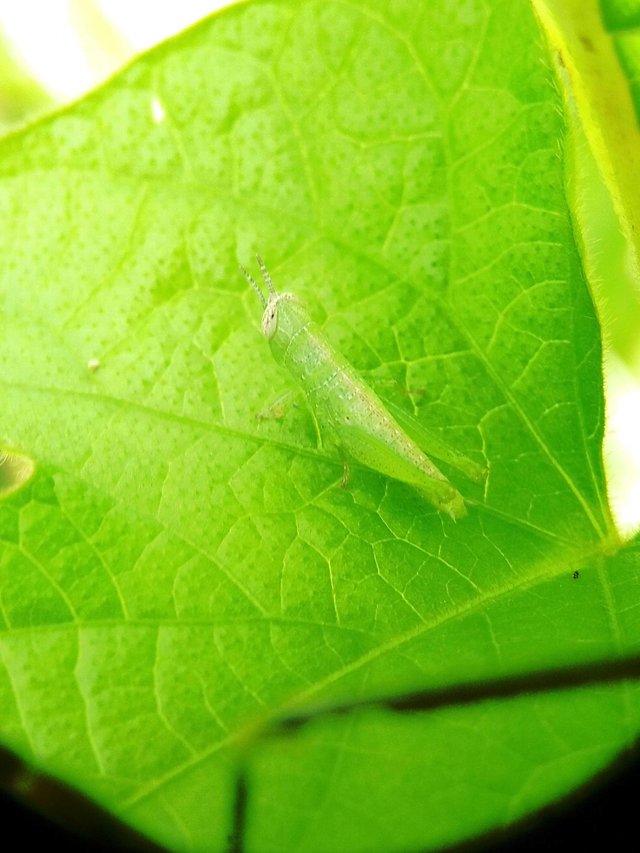 ---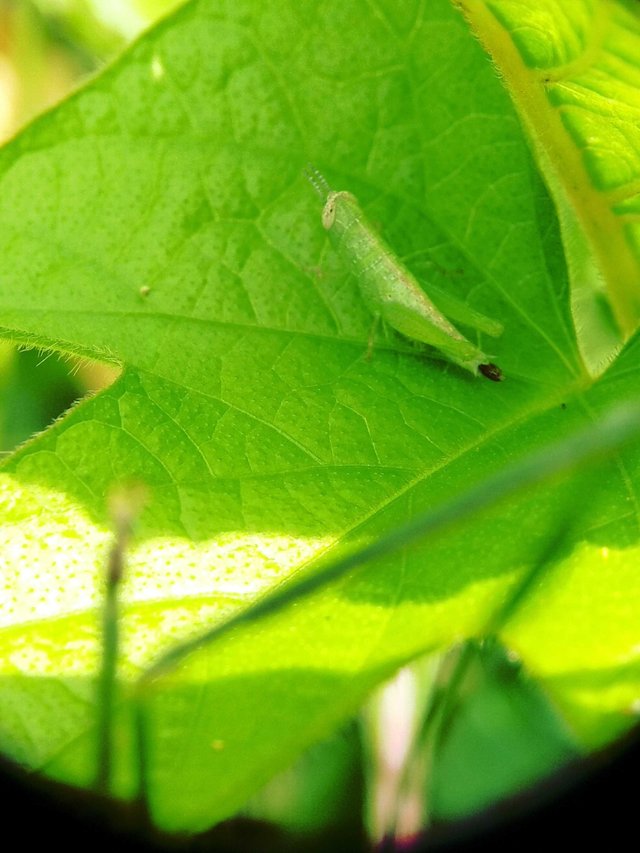 ---
Grasshopper meat is one of the best sources of protein. Protein content in animals that are often regarded as agricultural pests is no less when compared to proteins in shrimp and fish. Not only that, the taste of these insects are also fairly delicious. Only by roasting or frying without seasoning, grasshoppers already have a savory taste. The meat also has a soft texture like shrimp. However, the exterior will feel crunchy and tasty when bitten.
Fresh grasshopper meat contains about 20% of the total body weight. Meanwhile, dried locusts contain larger amounts of protein, which is about 40%. In addition to containing protein, locust meat also contains about 25 to 30% of vitamin A. Moreover, the content in it is calcium, magnesium, potassium, sodium, phosphorus, iron, zinc manganese and various vitamins such as vitamim B, B1, B2, B6 , E and E.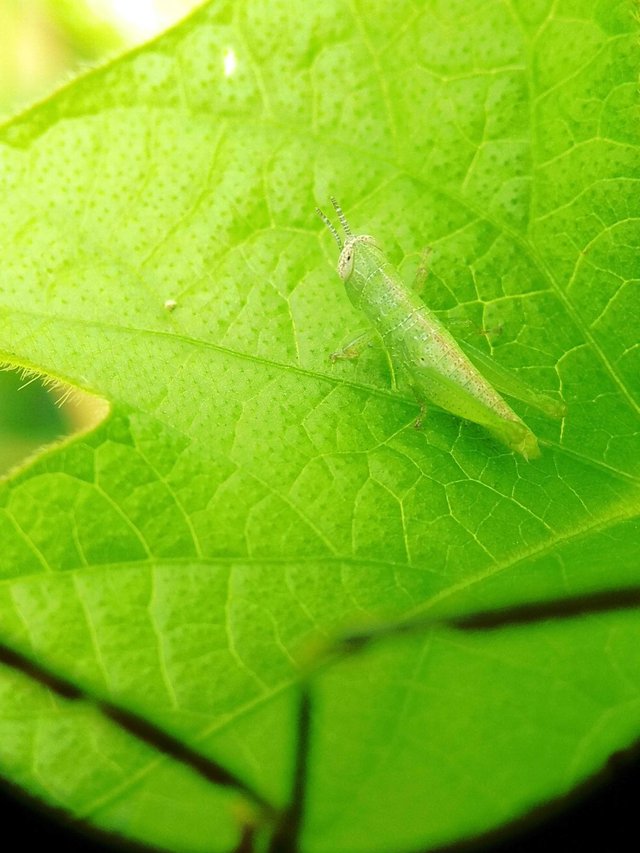 ---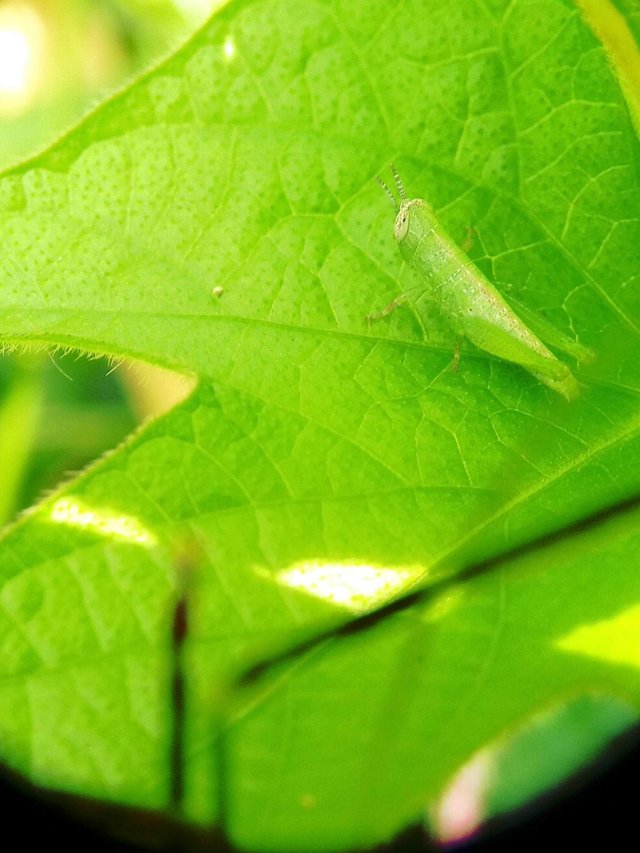 ---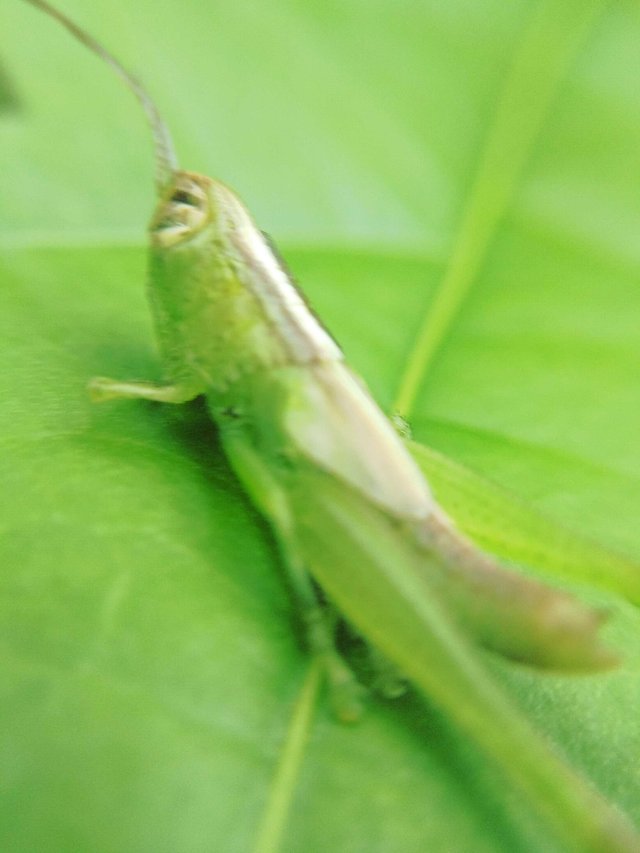 ---
With a very complete content, no wonder if the grasshopper has a variety of health benefits for the body. The grasshopper's meat benefits include:
1. Lowering cholesterol
Peter Bickerton is a person who once proved the properties of locust meat to lower cholesterol. Peter and his family were diagnosed with a history of high cholesterol. Finally Peter chose to consume insects, including grasshoppers as a solution. Peter's efforts are apparently supported by WHO. This is because the grasshopper meat contains high protein but low in minerals and cholesterol.
2. Strengthens the immune system
Eating locust meat can prevent the adverse effects of free radicals. Therefore, consuming this type of insect can also strengthen the immune system. With the strengthening of the immune system, then eating grasshopper meat is also able to avoid the body of various diseases.
3. Maintain bone and teeth density
The skin of grasshoppers contains high calcium. This calcium helps maintain dental and bone density and is very good for reducing back pain in pregnant women. Not only that, eating grasshopper is also highly recommended for someone who is in the healing period of a broken bone. If taken in the long run regularly, locusts will also prevent the occurrence of osteoporosis.
4. Prevent the occurrence of anemia
Consuming locust meat will stimulate the body to produce red blood cells. If red blood cells are produced in sufficient quantities, then the body will avoid the danger of anemia.
5. Treating ambient or hemorrhoids
Ambien is a disorder that occurs around the anus. Ambien will cause discomfort when sitting, pain during bowel movements or even cause bleeding. However, who would have thought if the disease or ambient hemorrhoids can be treated only by using grasshoppers meat. Is a Smart Book of Medicine Prophet of Ibn Qayyim Al-Jawziyah which explained that the locusts can be used as an ambient remedy that is efficacious.
---
This is the result of my work for the grasshopper hopefully you like the way I work this one thank you friends have read my post I
---
Shooting device.
I took this photo by using the Xiaomi redmi 5A phone camera by using an additional tool that is macro lens.
---
acehmacro
---