Hello steemians friends. Good night all. As usual I make a post about a small animal. Tonight I am posting about a small animal that is a ladybug. If we talk about these small insects or ladybugs, you may already know and have often meliliat this type of insect. Because insects are easy to find in rice fields or in small grasses.
---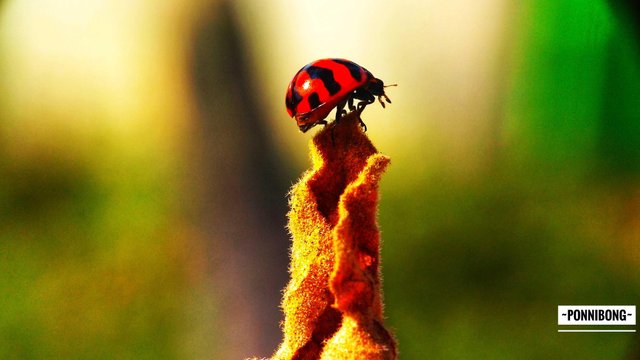 ---
Ladybugs
Ladybugs are one of a kind of small insect that has a round shape. Insects or ladybirds are found in many leaves.
Eating habit.
Ladybugs are one of the insects whose eating habits are a very small leaf curse found in the leaves. In addition the ladybirds also like to eat plants like leaves.
---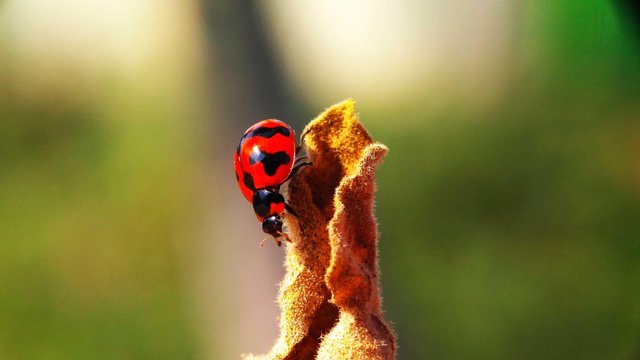 ---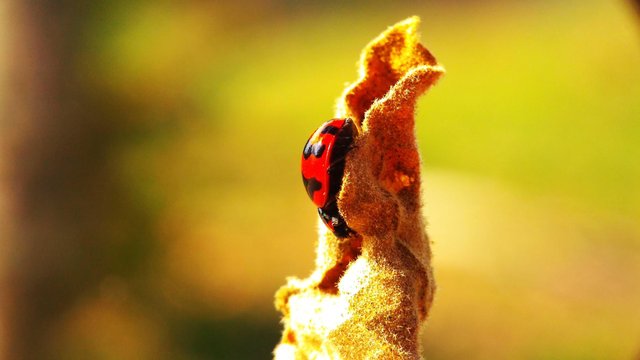 ---
Ladybugs include insects most harmful to other predators such as small birds and lizards. Because the ladybug has a deadly poison.
Location Photo capture.
Location of this photo taking in aceh. District of Meurah noble Regency, North Aceh regency. Was taken by the lenpipa road, Ubit Paya Itek village.
---
####Photo capture.
This photo I took with camera smartphone xiaomi redmi 4A by using a tool that is macro lens.
Thank you very much for visiting my block.