Challenges for the Nahdlatul Ulama
Challenges are part of the daily life of a social body or Nahdlatul Ulama organization.
First about insight as a factor people have radical or liberal views. The challenge is related to insight because people become conservative and then become so radical or say he becomes very textual so puritan or then he becomes extreme because of the insight of knowledge it becomes the duty of every NU citizen to spread an understanding full of tawassuth values, tawazun, i'tidal, and tasamuh which has been the value of the NU organization's reference values.
External challenges in this case politics. There is a political interest behind the emergence of radical and liberal understandings. There must be political interests where in this era of globalization like this then later freely, if later with information technology that is so rapid its development then these understandings, understandings that are not in accordance with the reality of Indonesianness can be toxic .
NU citizens can spread the NU values ​​in ways that are consistent with that teaching. So that we don't get caught up in extreme behavior.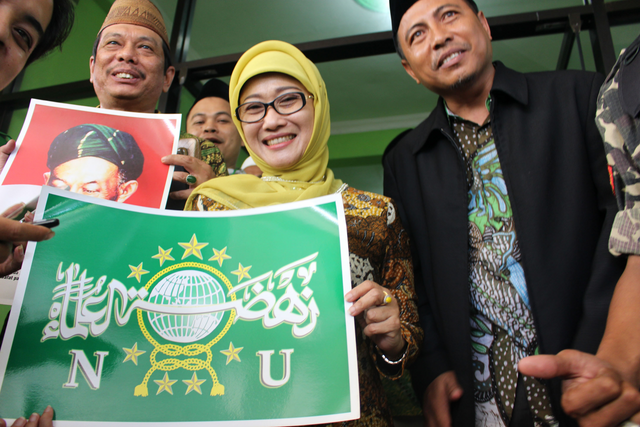 Source: http://www.nu-indramayu.or.id/dewa-anna-rebutan-pengaruh-nu
Ta cok pineung ruek
Peuduek pineung teulang
Nie bagi sayang keu aneuk muda