3 Things Caused Indonesia to Be Destroyed
In the past Indonesia was a very developed and strong country that would never be able to defeat the people and nation of Indonesia, and all the states of subjugation and submission were in the hands of the Indonesian people but why now we as communities fight with each other? Does anyone pit our sheep? And who are they? Here I will discuss the problem about this ...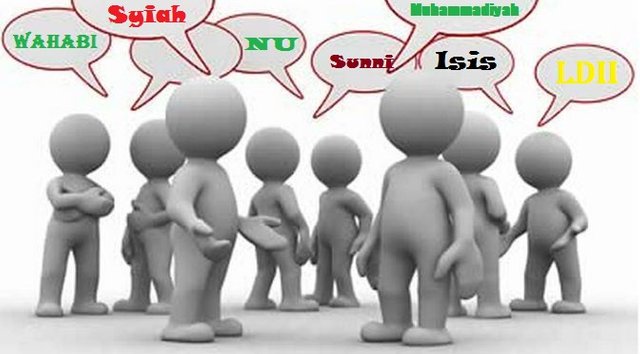 As far as I know centuries ago until 20 years ago there were no problems at all to dispute the problem of the flow of Islamic religion in Indonesia at this time and no one who bites the bit'ahkan, misleading, disbelieving as now, I know Indonesia is full of peace and love but why do we become like this? Is there political interference that wants to destroy Indonesia? the answer is yes, the Indonesian people can only be destroyed through "Belief" because you know the people and the Indonesian population will never be destroyed by any country if it is a matter of strength (Power), therefore they destroy it through Government, Economy and Our Beliefs ...
The key is all over the world today, as long as Islam is destroyed, its history is destroyed, its future is destroyed, its values ​​and morality are destroyed in any way as long as Islam is destroyed even in the Middle East, the majority of Muslims are destroyed by their rulers bring into conflict...
Indonesia's natural wealth
3 Things That Caused Indonesia to be Destroyed and what the first world authorities wanted to possess "Rich Nature" and they could not take it from Indonesian society but they colonized and seized it through the government and officials in the palace and they were also in "Lamb Race" or could call it also in provocation and that is all "mere engineering" and efforts from the international world that do not want them to rise and unite because Indonesia has a rich nature which makes them want that wealth to be theirs, if it is compact government, president , the ministry of government, this, the police, etc. compact of course Indonesia will never be able to be destroyed by anyone try to see on television they are all in sheepfighting and they are fragile weak helpless then all this Indonesian property finally falls into their hands then get ready be ready to go to war and destruction in the Indonesian economy ...
And this number two Indonesian nation and society "Special" creative population, thousands of cultures, thousands of tribes, art forms, and even dare to die in order to maintain moral values ​​and love, and I beg the ministers, government, generation, army Polri, the regent and his rival, I beg you not to fight with each other, I really beg ...
If there are people who argue, please deliberate so that we can continue to maintain our cohesiveness because we are actually already in a race and we make it feel good to be in conflict between one another through a deflected belief ...
You do not fear, the Indonesian army in any country is number 1, and our friends who are working abroad are very many, thousands and even tens of millions, if Indonesia is forced to fight then they will all be destroyed and the World will experience destruction very fatal because Indonesian society has spread to various parts of the world, if the problem our strength wins ...
But the problem is belief, Indonesia has been destroyed from the inside through our beliefs ...
And thirdly, because we are the biggest Muslim in the world, let alone the Muslim country must be destroyed by other countries not only the people and even the Islamic government, they are fighting with each other, all figures are all celebrities of the world, once they are converted to Islam they are destroyed and now they are backfire from God, Islam actually grows more rapidly in America, Korea, Japan, Russia, etc., they are almost 50% converted to Islam with the purity of each individual, in Australia the biggest Eid prayer in the world, and you don't anti and hate anyone because everyone must have a mistake, and you should not blame a group for the fault of one person, it is actually not relevant to you such as the one whose father is wrong but you are hostile to his children and that means you are throwing a hidden stone hand ...
And I give advice in Islam that not everything we do must have guidance from the Qur'an and the hadith that there are guidelines that are pillars of Islam if outside the pillars of Islam there is no guidance as long as it does not violate the Islamic Shari'a there is no problem, such as fishing , playing social media, using a motorcycle, wearing sarongs, sholawatan, and maulid Nabi there were no guidelines and no restrictions were madeI have a problem and that's good. Rather than getting drunk, making troubles on the side of the road increases my prayers to fill activities at home ... That's the message from me and thank you, hopefully, useful.
Wassalamualaikum.War.Wab.