OBJECT TOUR LHOEK MATA IE UJOENG PANCU
GO TO ACEH
Most of those who have a big budget choose the most popular holiday spots and biasaya should be outside the region, but can enjoy the beauty of Indonesia in other areas outside the region will be viewed as something more than choosing a vacation in their own region. Of course, travel out of the region must have adequate time and budget, if both of these conditions you do not have prepared to find your own tourist attractions.Di Aceh has some tourist attractions that are not less beautiful than other areas, even beberepa place is still rarely dikunjungikarenena limited information and the difficulty of the terrain that must be taken as well as tourist attractions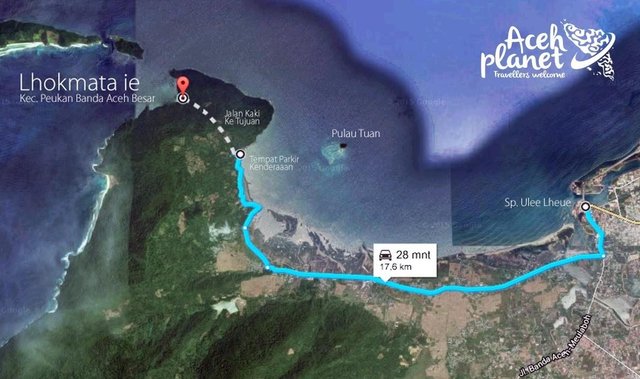 lhoekmata ie located in the district peukan bada aceh district large. Lhokmata ie rarely have the panorama and the beauty of the unspoiled, the clear sea and greenery will add a special attraction for visitors.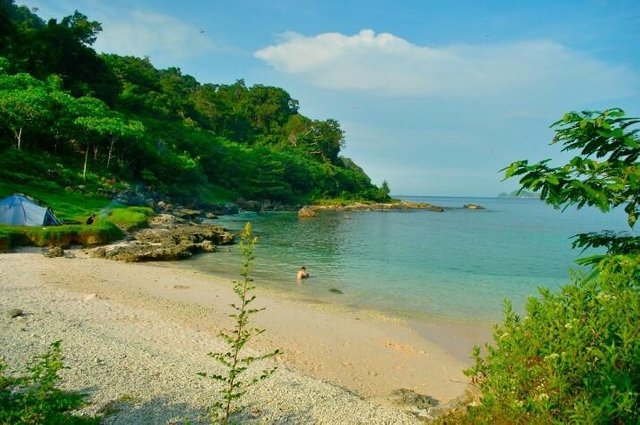 To reach the location of lhokmata tours ie from banda aceh to the edge of pancu peukan bada district takes approximately 20 minutes. Park the vehicles provided and pay Rp. 5,000 parking fees will then be taken on foot with a muddy field when the rainy and humid season and a little climb. The journey will be accompanied by birds chirping and fresh mountain freshness, in addition to lhok mata tourist sites ie banned for female visitors who are not muhrim or muhrim except to get official permission from the local village head.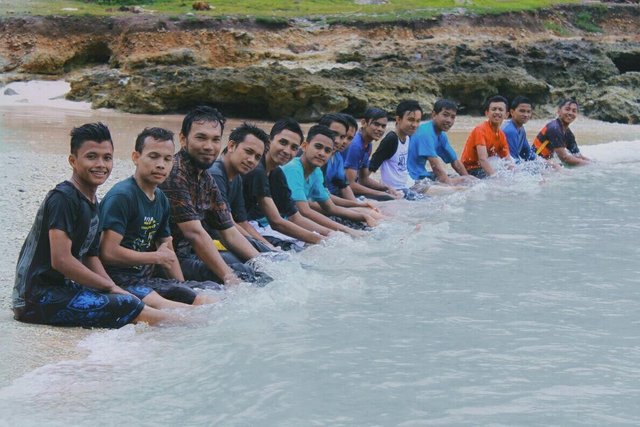 Formerly, during the trip you will be presented panorama of padang ilalang but lately it has been used as plantation land and one of the beauty itupun is gone, but do not be disappointed because the main goal is the beach lhokmata ie which has a sand stack of bays that make visitors willing to travel by climbing for half hour.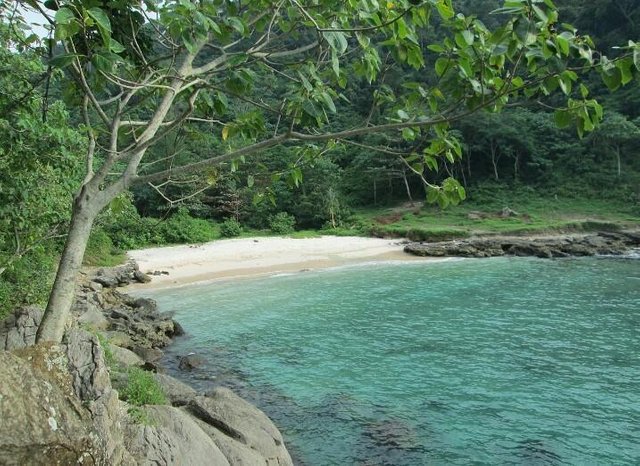 Lhokmata tourism location is available source of clean water that comes from the mountains, high corals will be the best place for anglers who want to satisfy the hobby of fishing while for those who like to swim or snorkel here the place, the water is as clear as swimming pool with fish passing . On holidays will be many tents around the beach lhokmata ie and they have their own activities to enjoy the holiday with the calm, the front sight stretches batee island which is the private island of Teuku Teungoh Meuraxa.So family, for those of you who are challenged to enjoy the night under the star star diringi deburan waves, please prepare supplies and good adventure to lhokmata ie because there are some beauty that can not be written here.