The woman is an Acehnese weaving expert, knowledge inherited from her mother and ancestors, passed down because her woven fabric was known in Aceh, the empire. Dahlia obtained knowledge from her mother, (Alm) Nyak Mu, a famous weaver in Gampong Siem, Darussalam District, Aceh Besar.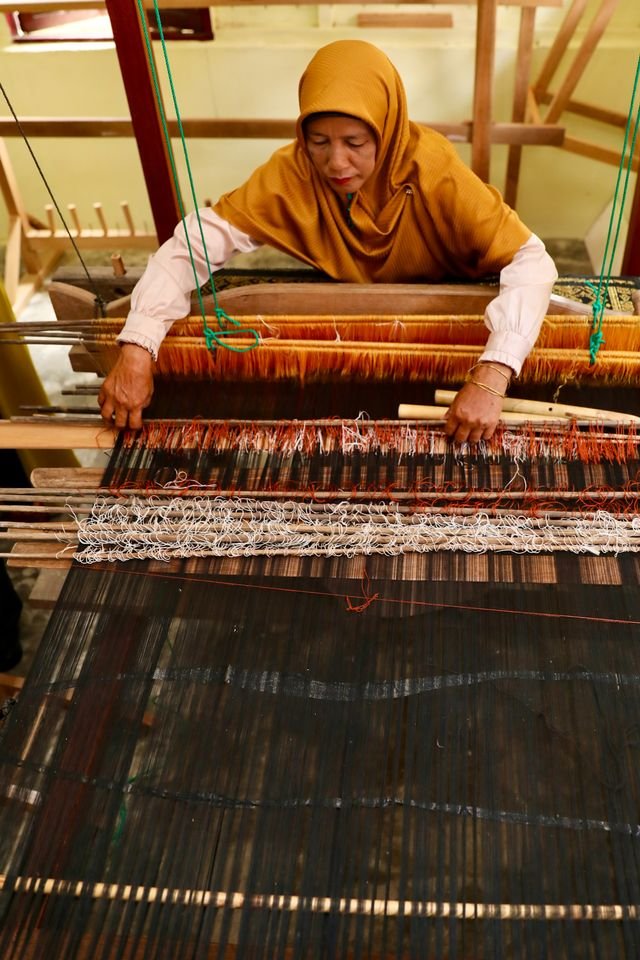 Nyak Mu has many students, has spread throughout Aceh. She received an UPAKARTI award from President Soeharto in 1992, as a dedicated craftsman who made extraordinary efforts in developing small and medium-sized industries and opened up job opportunities. " (Alm) Nyak Mu has also been invited to the state palace," Dahlia said on Monday (10/2).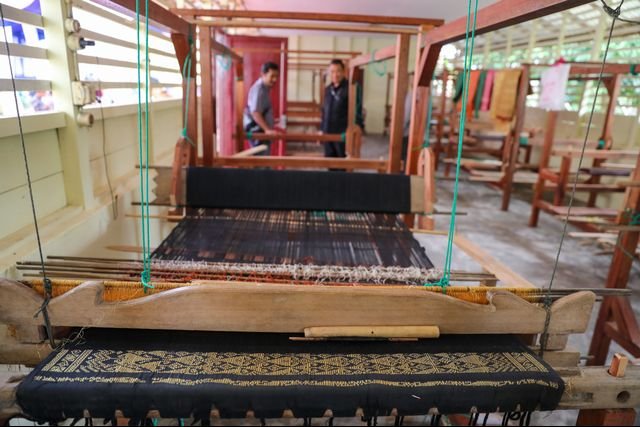 Gold embroidery of woven fabric. Photo by Suparta / acehkini
In the village too, in a building similar to a school room, Dahlia passed on her knowledge to the next generation of women. Producing Acehnese handicrafts, after being slowed down by the Aceh conflict, in the period 1999-2005. Gampong Siem became one of the guerrilla bases of the Free Aceh Movement (GAM). Peace then came to Aceh, August 15, 2005.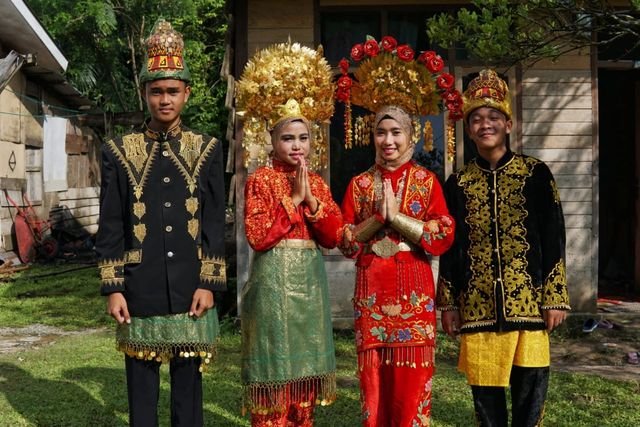 Woven fabric in Acehnese traditional clothes Photo by Ahmad Ariska / acehkini
Source : https://kumparan.com/acehkini/perempuan-ahli-tenun-penjaga-warisan-fashion-para-sultan-aceh-1somdXo1uWr