Armed with an old motorbike, a sack and a cutter, the 81 years old man traced the streets, collecting various kinds of used items found along the path. The job as a scavenger is not only done to fulfill daily life, but also other motivations.
The retired TNI man, Serda (Ret) M Ali Usman, admitted that he really enjoyed his work at his old age. He lives with his wife, Rosmiati, in a Gampong Kota Baru house, in the Lampineung area, Banda Aceh.
"I scavenge from morning to evening, at night too," he said to Aceh, at the garbage collection site, Peunayong, Wednesday (02/12/2020).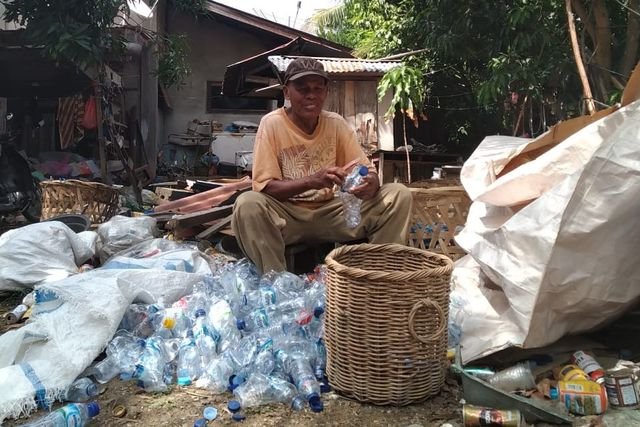 M Ali, 81 years old, is sorting trash. Photo by Mardianty / acehkini
M Ali lived a simple life with his wife. His four children are already married. His two children are married to a Dutchman, one lives in the Netherlands and the other in Jakarta. While her two other children, living in Aceh, manage their own business.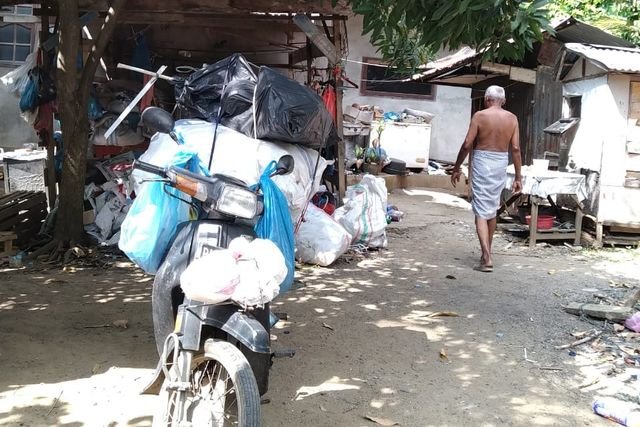 He left a message for me, as well as for all young Acehnese today.
"People are lazy to drink with their eyes, people are diligently drinking with their mouths, meaning that lazy people are absorbed in holding prestige but there is no money, people are diligently dirty but eating and drinking have money. Again dirty work, after work bathing so clean, "he said.
Source : https://kumparan.com/acehkini/kisah-inspiratif-pensiunan-tni-yang-jadi-pemulung-di-aceh-1spyaV0njFD