Usai pujian bagi Allah, selawat dan salam buat Rasulullah, Al dan sahabat semuanya.
Amma Ba'du
Hadi maja itu sebuah fenomena yang mulai redup dihembuskan oleh sebagian generasi muda di Aceh. Kemungkinan tersebut dikarenakan sejumlah faktor; ada keluarga yang mulai tidak mewariskan bahasa daerah kepada anak, lingkungan yang jarang menggunakan bahasa daerah dan berbagai faktor lainnya.
Dala hal ini, penulis memaparkan beberapa contoh dan maksudnya.
Hua iya hua insyala
Fa hua fin katem
Rupa hana sabe hate san sa
peucaya maseng-maseng
Maksudnya untuk meredakan situasi musyawarah yang memanas sehingga pengikut rapat/musyawarah menghargai perbedaan. Kalimat hadih di awali dengan isim dhamir hua, iya sedangkan insyala, penulis belum menemukan jawabannya.Jika diartikan dalam bahasa Indonesia yaitu sebagai berikut
Dia kepada dia (insyala)
Maka dia (fin) setuju
Wajah tiada serupa hati tiada sama
percaya tergantung hati masing bermasing
English translation
After praise for Allah, take care and greetings for the Messenger of Allah, family and friends.
Amma Ba'du
The hadi Maja was a phenomenon that was starting to fade out by some young people in Aceh. This possibility is due to a number of factors; there are families who begin not to leave the regional language to children, an environment that rarely uses local languages ​​and various other factors.
In this case, the author describes several examples and their intentions.
Hua yes hua insyala
Hua fin katem fa
Fine hana sabe hate san sa
peucaya maseng-maseng
The purpose is to ease the heated deliberation situation so that the followers of the meeting / deliberation respect differences. The sentence has been started with ism dhamir hua, yes while insyala, the author has not found the answer. If it is interpreted in Indonesian, namely as follows
He told him (insyala)
So he (fin) agrees
The face has no similar heart
believe depends on the heart of each individual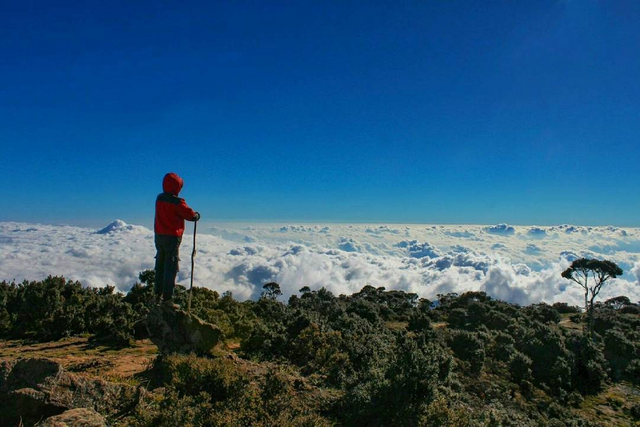 Source: https://travelingyuk.com/gunung-sulawesi-selatan/75646/