A lot of steemians come from Aceh in Indonesia. I wanted to learn more and was quite impressed with their history. There is a lot to be learned about this nations fight to gain sovereignty. It seems the nation destroyers (Exxon Mobil and the like), have not been able to get a free ride. The more I learn, the more I suspect the Tsunami of 2004 was man made. The fact that one quarter of the entire population showed up at a demonstration is a testament to the solidarity of the Aceh people. Globalist trample everyone everywhere, and the nations that resist the most get demonized worldwide and attacked by the most sophisticated secret weapons. How much slander can the world press dish out? I am curious to know if anyone in Aceh witnessed Rainbow blotches in the sky before the earthquake.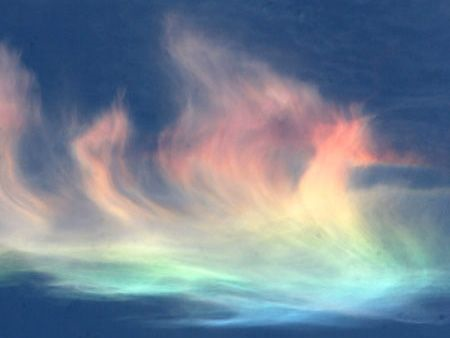 These colorful clouds have become the fingerprint of high energy weaponry. This cloud was photographed before the tsunami in Japan. To summarize, I've learned a lot about the tiny island nation and to know them is to love them and the globalists assaults continue unnoticed by the rest of the world. Every one knows that man made rainstorms inundated Viet Nam during the war. I would guess Aceh experiences epic amounts of rain. Its just a guess. I know corporate globalists hold deep grudges and like to stay busy.
I wish to thank the many people of Aceh that comment on my posts as I include them in my thoughts and prayers.