photo taken by @bochohaloh
---
HI EVERYONE!
In this post I will tell a bit about our trip today to a beach located in the village of Lancok, Bayu, North Aceh. Lancok Beach is a very frequent beach I visited, today I am not alone, I was accompanied by @moskura. We started from the village of Ujoeng Reuba, North Aceh. Through the winding road, it took us less than an hour to arrive. It's very close, we always enjoy this trip.
Some time after we arrived, I and @moskura went straight to the shore, the swish of the waves accompany our journey, the breeze so deeply felt beneath the clothes we wore. We really enjoy it, I invite @moskura to write the name @yoo1900, @yoo1900 is a very nice person, maybe you already know his own, he is the one who always give support to small fish. Hopefully @yoo1900 can always help them. Hope for everyone.
---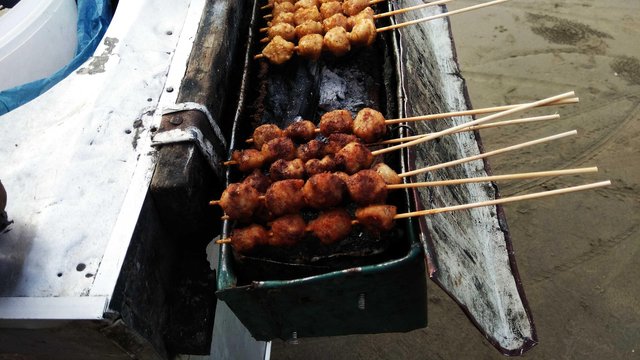 photo taken by @bochohaloh
---
After the handwriting from @moskura finished, from a distance we saw someone standing, he was seen swinging a hand fan, smoke coming out while taking out a delicious aroma, after we approached, it turns out he was preparing roasted siomay for the buyers who were on the beach.
---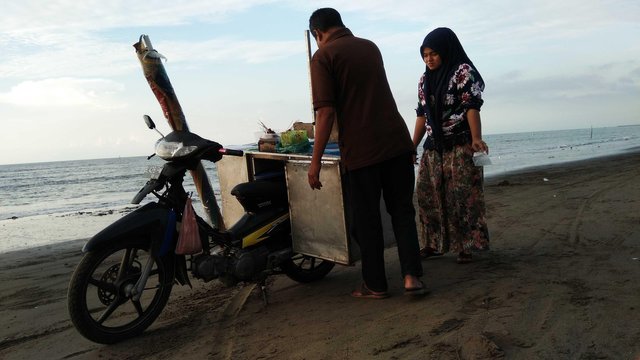 photo taken by @bochohaloh
---
When we arrived, I saw a woman buying a roasted siomay from the man, I was absorbed in taking their pictures from close range. roasted siomay is the food I hunt the most, we only need a few IDR just to get it. It's very cheap, we just spend 1,000 IDR / puncture.
---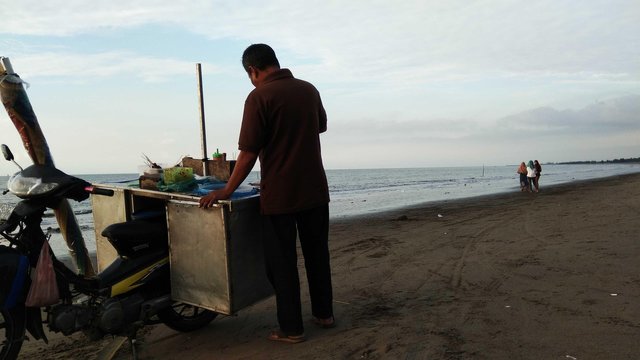 photo taken by @bochohaloh
---
Photo taken with : Xiaomi Redmi Note 4
By @bochohaloh
---
THANKS FOR VISITING MY BLOG
---