Baiturrahman Great Mosque to be a religious tourism object that can make every tourist who sees the history and beauty of its architecture, Baiturrahman Masjid Agung is one of the most beautiful mosques in Aceh which has classic architecture and very interesting carvings, and a spacious courtyard with swimming pool. The pool is depannyan and will feel very cold when in the mosque.

The Grand Mosque of Baiturrahman is renovated with great luxury and luxury, there is a parking lot and a very luxurious ablution place in the basement.
Outside the mosque was also renovated by installing umbrellas and almost the entire yard using marble, thus providing comfort during worship.
Thus making many people come and become a religious tourist attraction. Many tourists from within and abroad take a vacation to Aceh to visit this Baiturrahman Grand Mosque.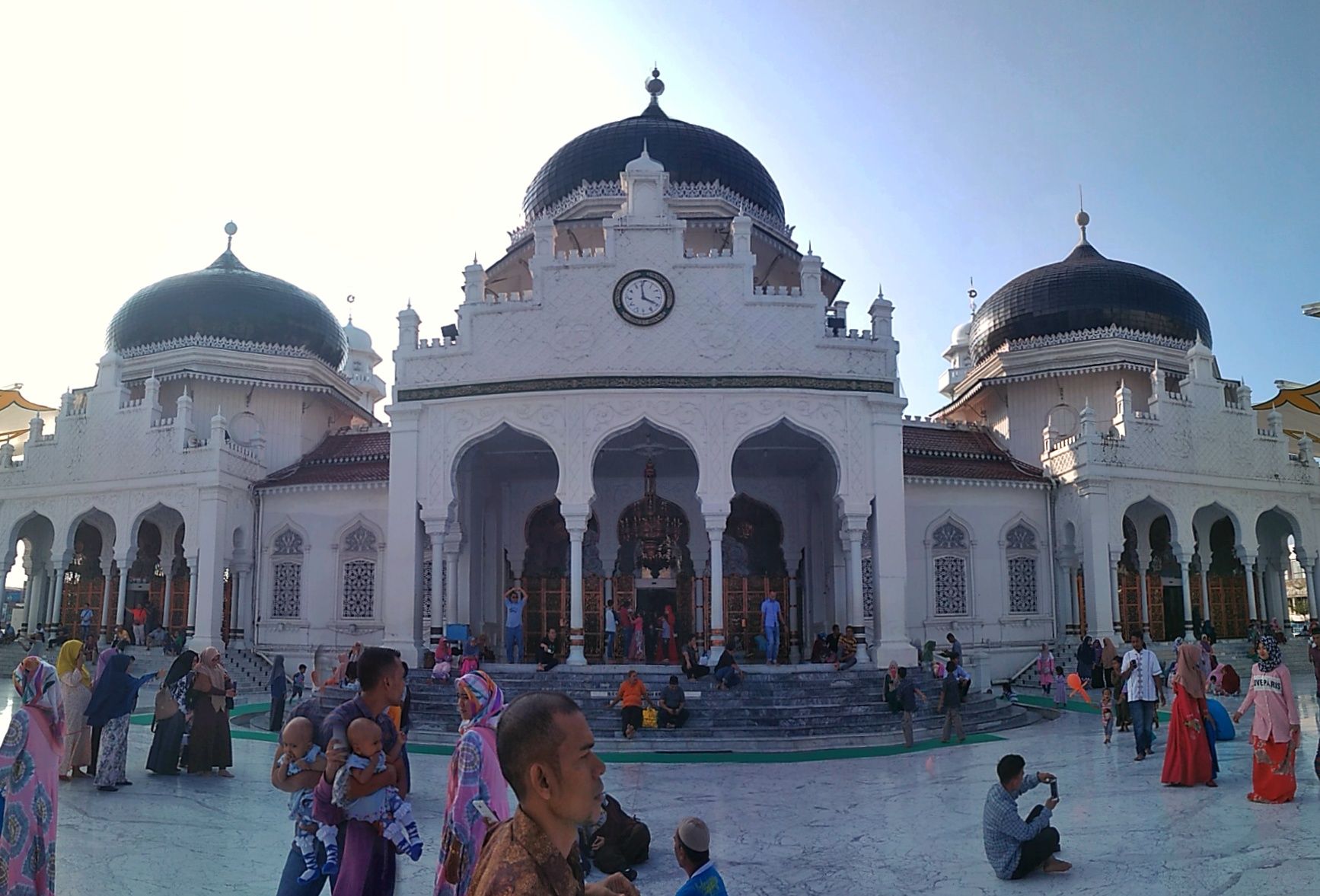 Masjid Raya Baiturrahman is an Aceh mosque built during the reign of Sultan Iskandar Muda since 1022 H / 1612 AD This magnificent and magnificent building is located right in the middle of Banda Aceh City and becomes the center point from all directions in Aceh.

Taken with the smartphone camera of Xiaomi Redmi 4A

Have an awesome day!

STEEM ON!