Virgo
♍♍♍♍♍♍♍♍♍♍♍♍
This is a general reading for the star sign Virgo and all of the human men and wo who fall under this star sign. This reading is good between 08/22/2017 and 08/29/2017.
♍♍♍♍♍♍♍♍♍♍♍♍
·For information on how to get a personal reading please see the bottom off this post.
♍♍♍♍♍♍♍♍♍♍♍♍♍
Card question:
How will the week go for Virgo?
Answer..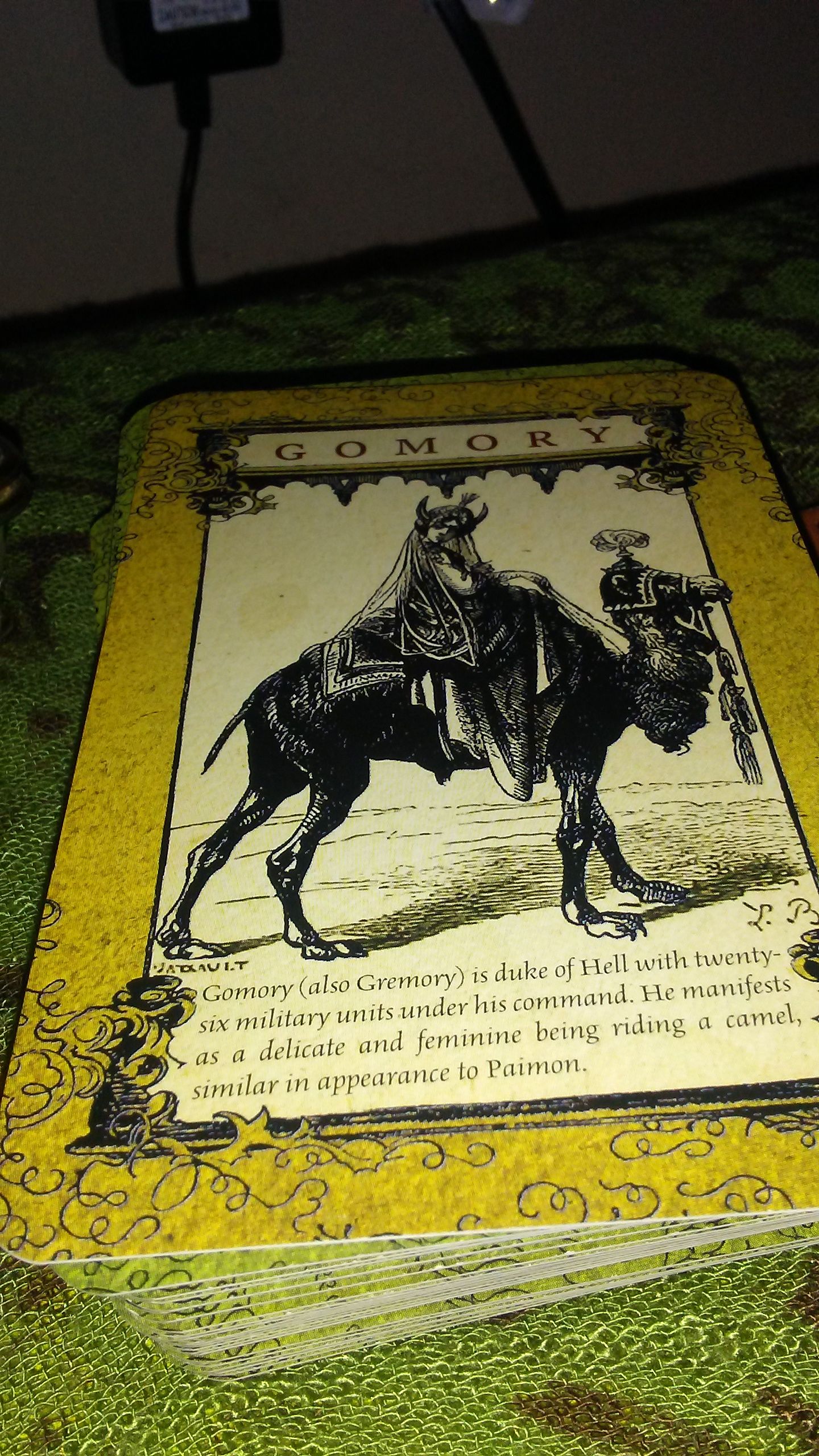 Virgo, meet Gomory.
💙😊💙
(Below: The book description.)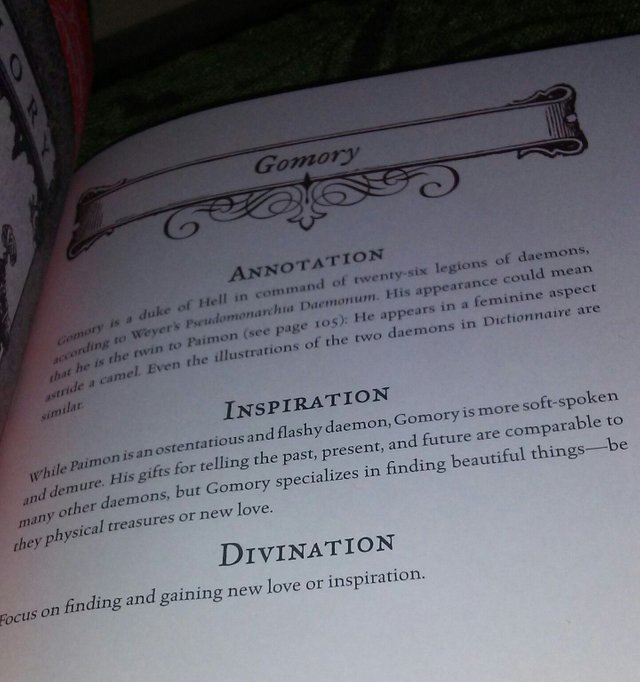 Gomory is telling me that it is time for you to find a new inspiration for your work. It is time to switch it up and find a way to create something beautiful.
He is also telling me that many of you coupled Virgo are not happy in your current relationship and that it is time to stop settling and move on. Find a new love interest. Living unhappily is obviously not serving you for the better.
For those of you who are already single, it is time to become not single. He is telling you to move forward with your life and find someone to love. Even if that someone is not another human companion. Love comes in many forms.
For those of you happy with your love life and are in the art or music industry, new inspiration is coming to you! Follow where the wind pulls you so that you may find it!
♍♍♍♍♍♍♍♍♍♍♍♍♍
Runic question:
How will Virgo fond Prosperity?
Answer..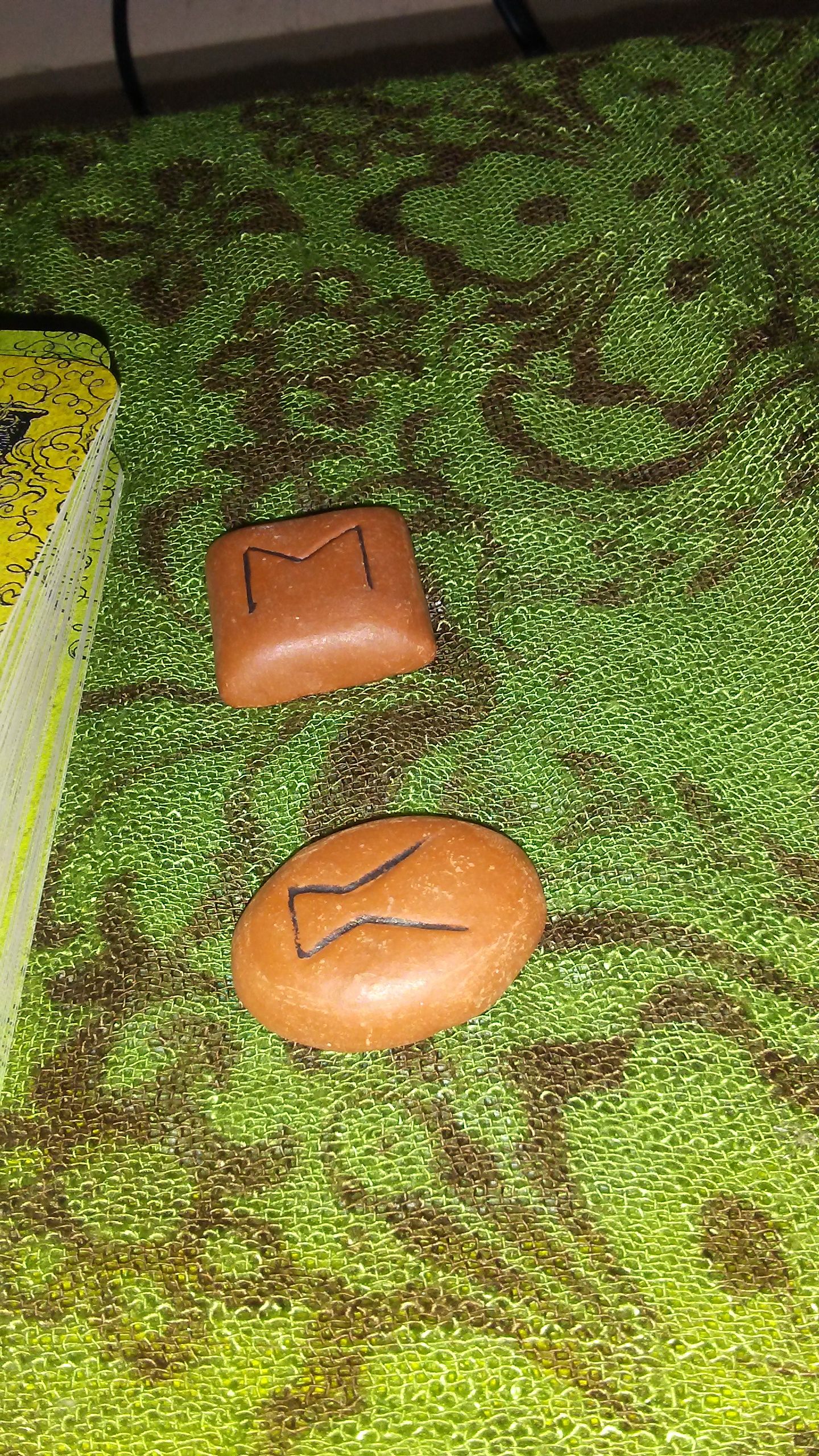 Yes I know. The rune is supposed to be a one rune reading.. They both wanted to show themselves though.. I don't decide the runes. The runes decide themselves.
The bottom rune is Pertho. Pertho is the letter "P" in the runic Alphabet. This rune is telling me that you are just a pawn in your financial life. Whether that be to your employer or to your partner (if they are the only ones making money). It is also telling me that it is a good idea for you to start looking for a new job effective immediately.
For those of you who are energy workers and healers. This is a time of magic and prophecy telling. This week you will be at an all time high on your work as the energies are in your favor.
This rune was upside down indicating that you will experience a bit of a struggle, so be on your toes and fight for what you need.
The top rune is Ehwaz. Ehwaz is the letter "E" in the runic alphabet. This rune means Equality. I am getting that your employer is not seeing you equally and more like a doormat. You need to either speak up for yourself or switch jobs.
For some reason I am also getting from this that Ehwaz is emphasizing that you need to pay attention to Gomory's message. Heed it with caution. For some of you leaving your relationships and finding new ones will bring you prosperity.
This rune was cast upside down.. There will be speed bumps to slow you. Plow through them and break down your obstacles. You will only prosper if you work to succeed.
My advice:
It is time for you to either find a new life partner or a new job. Either way something needs to change. Make sure to secure what you need to secure before making this big leap in your love and financial life. Remember. There will be major obstacles in your way this week. Slow down and figure out what it is you need in life. Is your job or love life stressful? Is it more work than it is worth?
This concludes my reading for Virgo.
♍♍♍♍♍♍♍♍♍♍♍♍♍
For a free personal reading comment your DOB, Questions, star sign, and upvote. Resteeming and tagging a friend are optional for free readings.. However, sharing the love is nice!
♍♍♍♍♍♍♍♍♍♍♍♍♍
Much Love To All My Followers!
♍♍♍♍♍♍♍♍♍♍♍♍♍
💚💙💜❤♍♍♍♍♍❤💜💙💚