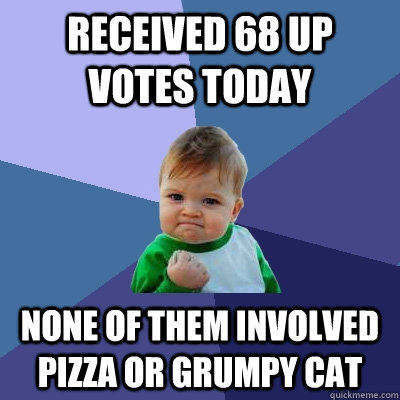 Source
---
It's PBT (Payback Time)

I have been searching for a way that I could give back to victims of @grumpycat. It's been hard because my initial thought would be to just contribute my own money and upvote until it made a difference. While it has yielded results, it's not been great.
Then enters @firedream. An upvote from @grumpycat allowed him to give back (poetically) to the victims of @grumpycat. It was always my goal to do just that, so I agreed to do the same. I am giving the proceeds from each Grumpy Report directly to those on the Grumpy Report. That is, those who are listed on this report will get funds from it.
---
01/18/2018 - 01/19/2018
Firstly, I apologize for being late with these returns. I actually got such miserable returns from the posts that I reinvested the amount to get a greater return; therefore, the amount I am dividing out is not the original amount from the posts, but the amount after reinvestment. Thanks for bearing with me and now I will disperse the funds to the following on this list:
The amount being dispersed is $13.475 SBD between 26 recipients. Each will get $0.518 SBD.
Recipients if you continue to upvote this post, I will send proceeds to you again in another ledger. Thank you.
---
Please do not upvote with a bot. If @grumpycat takes people's rewards, I'd like it to be my responsibility. Thank you.
Further, I will continue to upvote your posts as promised with whatever voting power is available to me.