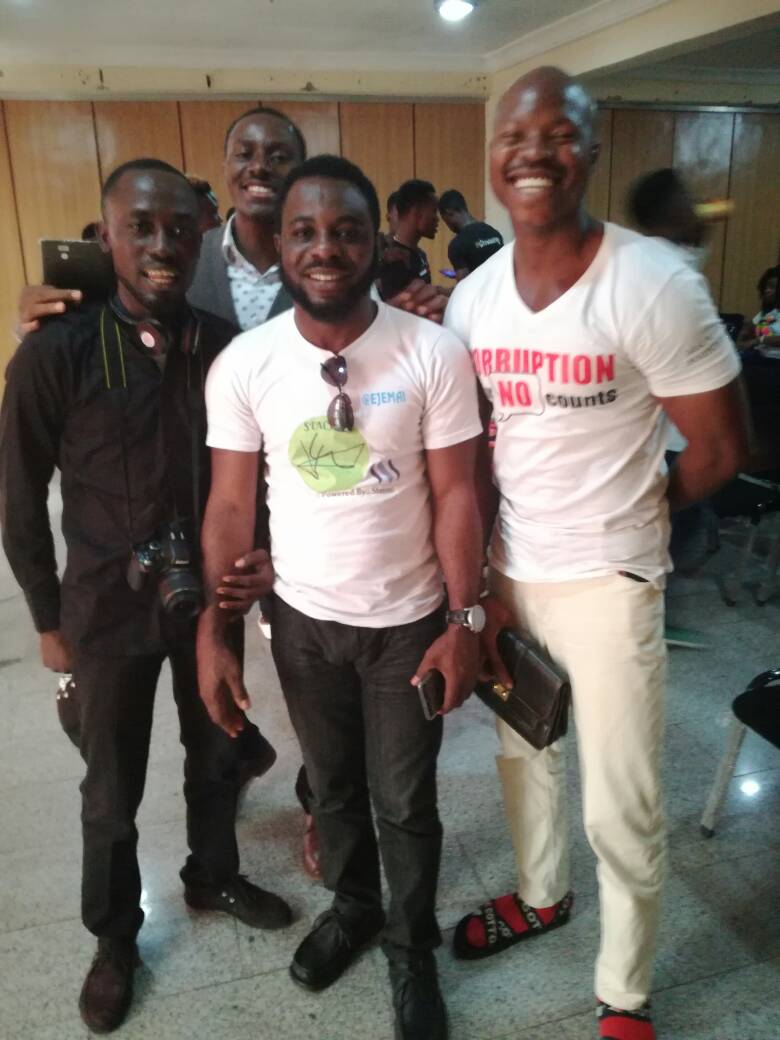 It was a fun day with a lot of expectations from the steemit community, meeting special guests and getting to meet the abuja community for the first time physically. Abuja Steem Workshop and Meet-up was organized by @xpency @jacobite @anjiba @fatherfaith @chiama with the master of the ceremony being @mediahousent with his comedian skills (funny guy he wasn't even sure of the right term to address himself as "A" Mc or "An" Mc) anyway, the focus being Steemit Meet-up and Cryptocurrency seminar.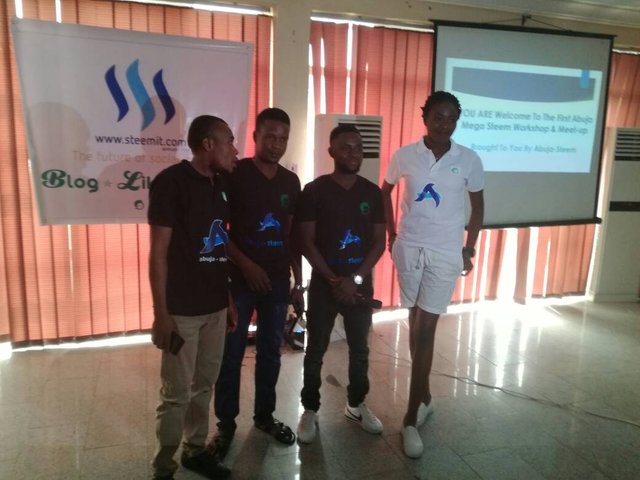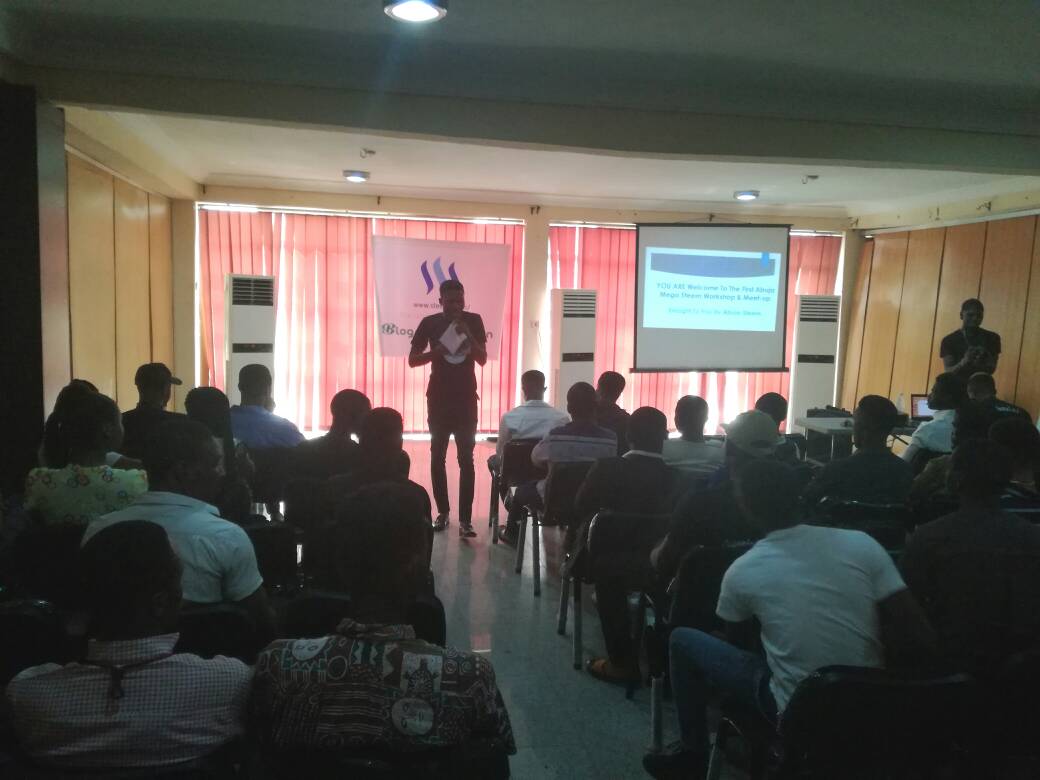 After the introduction of the organizers was the first presentation by @ehiboss who spoke about "Who are you" that is finding and understanding who you are, your specific unique talent and what value your bringing to steemit. He also spoke about cryptocurrency by giving an illustration about virtual and physical money.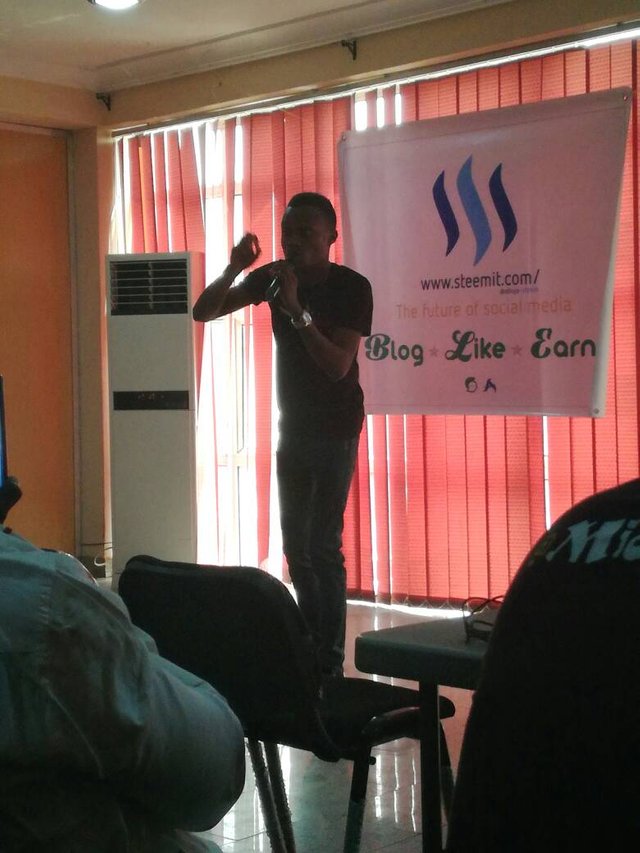 Indicating that money is an agreement (a means of transaction) once anything is recognized by all as a means of transaction/agreement it becomes valid as money which is how cryptocurrency works. He also explained what steempower, steem dollars were and how secured it is. He clearly pointed out that steemit rewards are based on the value you provide and the effort you put in to create value "If you put in 10% you get 10%"
Then came in the introduction of @fitsteganos who spoke on Content Creation. He dealt extensively on Value creation and Relationship building. Explaining that building relationships takes time and effort just like any natural relationship, it's a gradual process.Content creation involves identifying Who you are? Your goals on Steemit? And the type of content you what to create spelling out that a lot depends on the relationship you have built over time for success.
Steem workshop moved up to the introduction of @gbenga presenting on Being Relevant and Steemit relationship. He spoke the longest talking how he started and the challenges, his process of building relationships, why it is important to be part of the community and having a good relationship on steemit.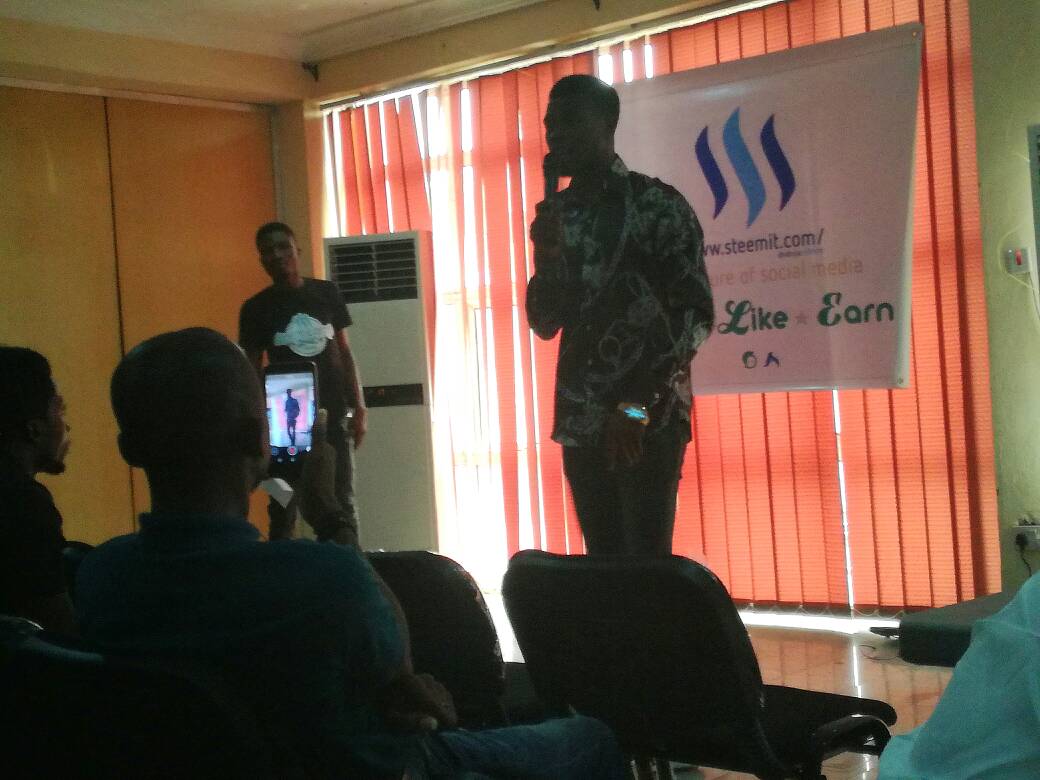 While being relevant involves investing time and effort on steemit understanding that it's a gradual process and it comes with "Grace" while talking about some principles in relationship building he advised the house to strive in adding value to the steemit community.
Between the talked and fun was a selfie contest awards the highest votes present at the meet-up with 30SBD and prices for the second and third while they their some airtime vouchers called out randomly as gifts.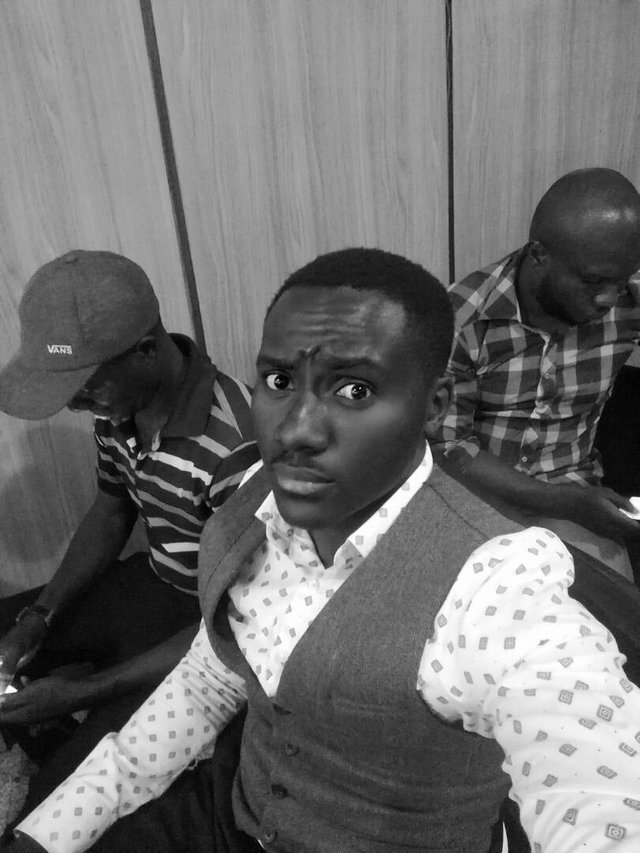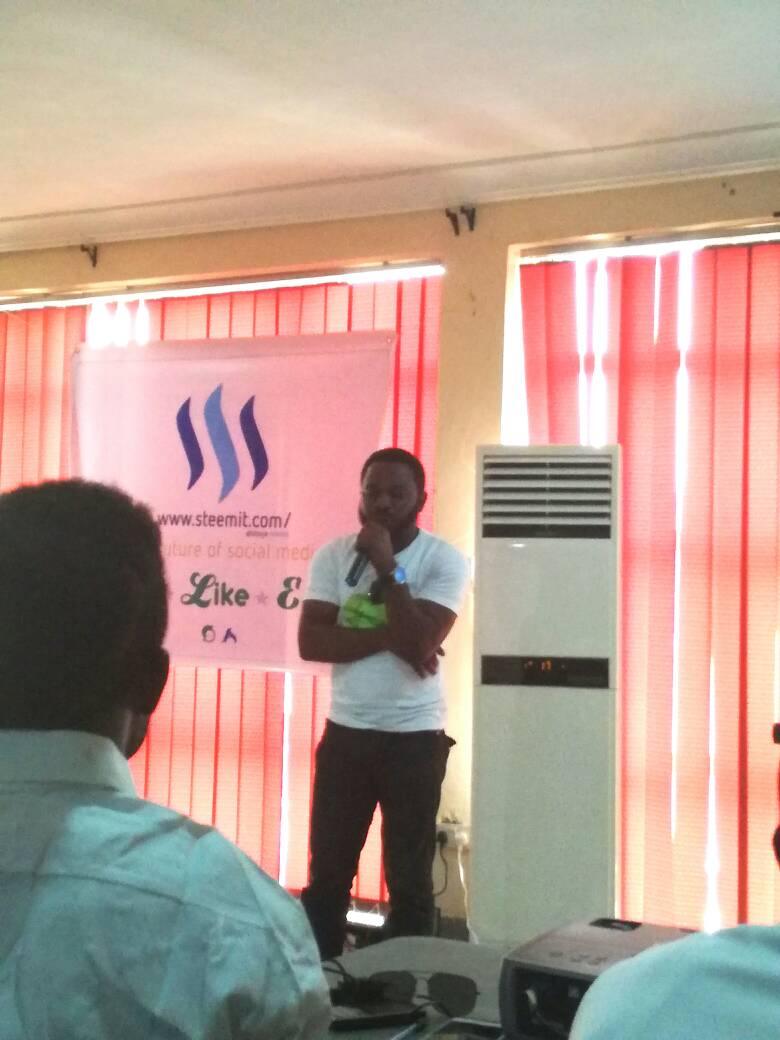 Fourth was another special guest @ejemai being real and down to earth spoke about "How much blood are you worth" emphasizing the importance of knowing who you are, asking the right questions, Be resilient, persistent, applying oneself to steemit, letting steemit revolve within your activities, be it skills, craft anything can be taken to steemit but at the same time steemit isn't for everyone, especially for people with the wrong mindset of value and effort and shifting blames to others, or the country or parents. In his words "Apply yourself to Steemit"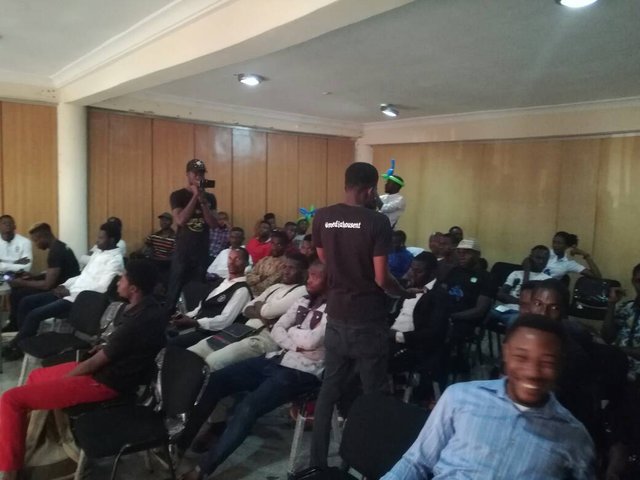 Finally came in @nairadaddy who spoke about Air-clinic with some funny presentations on health and games while @destinysaid spoke about taking works or talents to D-Sound, D-Tube, D-Live, Utopia.io the benefits and support coming from steemit to these new platforms and so on.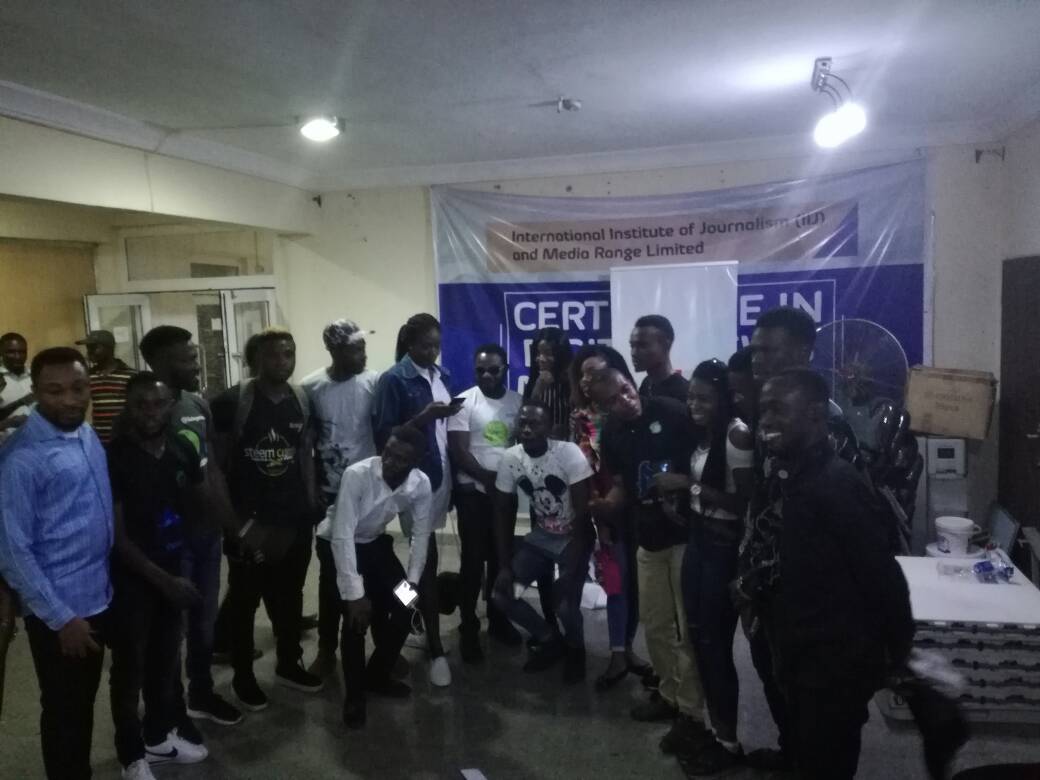 Refreshments (item 7) came in going round and everyone taking a snack at the meet-up.
I want to use this opportunity to thank the organizers who went extra mile to organize the Abuja Steem Workshop and Meet-up including a wonderful job preparing a conducive environment for the meet up which was at Discovery Mall, Wuse II, Abuja and pleasant refreshments.