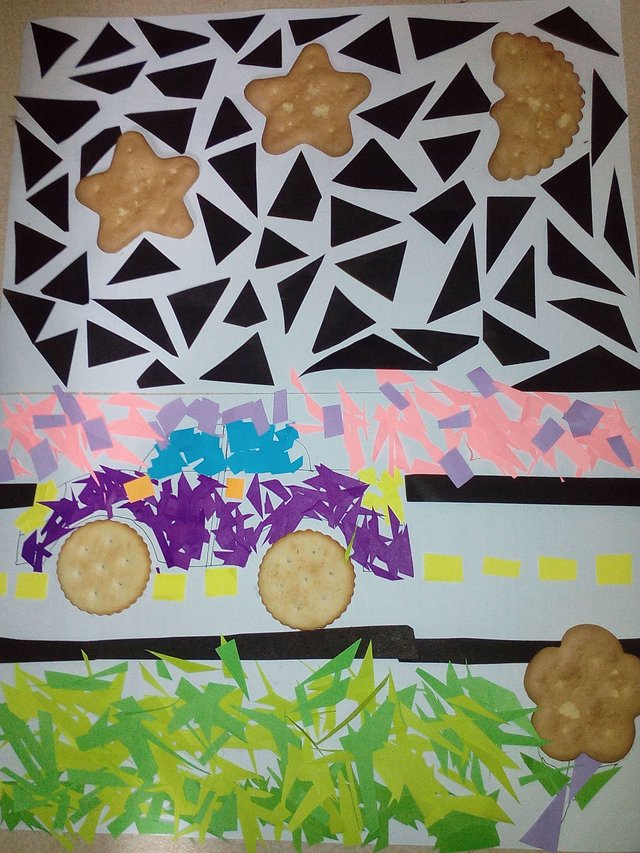 Here is my artwork: I tried to use some biscuits, old construction papers and two bond papers.
Here are the steps:
First, I gathered all the materials.


Second, I made some outline for the car and flower.


Next, I cut the black construction paper into small pieces.



Then, I started to fill the whole bond paper with construction paper.