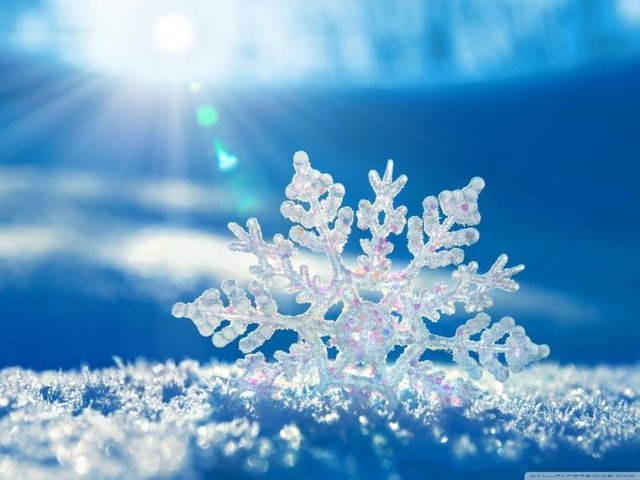 Ice schneit, it's snowing, snow. It was the first word that popped into my head this morning when opening the bedroom window.
Today, Dec. 10, 2014, first snowfall this year at my residence, in the state of Hessen. A bit late indeed, compared to the United States or other German states that have been snatched from some time ago, my residence, in the Hessen area, is warmer than northern Germany (near the sea) or southern Germany near the mountain.
Quietly, we actually expect the snow to not go down quickly. Expect the snow at home in another country and forget to come to Germany. Hehehe.
Especially two years ago, December 2012, Germany ever celebrate christmas without snow. The sun was shining bright (though still cold) and the temperature was only 20C.
But of course, as an Indonesian, born and grown in a tropical country and a childhood adorned with American-made films that tell you how beautiful the winter season is, my snow (especially the first snow) always attracts and creates melancholy in itself.
Snow
Snow is water that falls from clouds that have been frozen to solid and like rain. The snow consists of water vapor particles which then cool down in the air that falls to the earth as soft, white, and soft crystalline pieces.
Snow that is in a certain temperature is easy to melt it, and in my eyes only a small flake like flour turns each piece has a unique shape.
Wilson Bentley (1865-1931) of Jericho, Vermont was the first to take photographs of snowflakes through the use of a microscope attached to his camera. With a collection of 5,000 snowflake images, he introduced to many people the incredible diversity of snow crystals.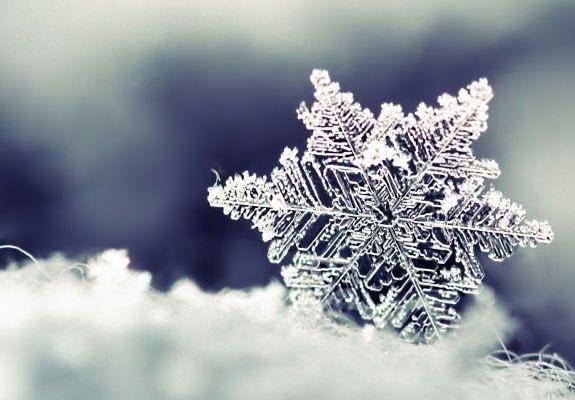 Snow right now
As a result of climate change, winter is always cold, but not always snowy. And as I mentioned above, it may be just me and the little kids who love snow, whereas for the adults, snow is sometimes troublesome. Because in addition to having to clean the yard and road ahead of the snow pile, in the winter (sometimes the temperature can mincapai -10c) people still have to go to work yes, yes and arrive at the office or school on time.
[caption id = "" align = "aligncenter" width = "290" caption = "Kids play skating.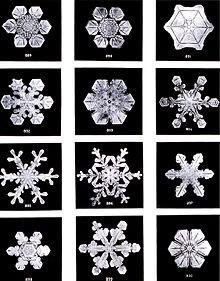 As a result of climate change also, snow sometimes does not come on time. Make some people, fun, because it's not too cold and do not have to get stuck blizzard. But for people who live in the ski-gebiet area, which lives off the skiing business. If the snow does not come on time, it's quite a hassle too, until they finally have to make snow-made snow-cannons. At night, when the air is cool enough, then the water is sprayed into the air, the water spray is exposed to cold air down ashore into artificial snow.
[caption id = "" align = "aligncenter" width = "480" caption = "Snow Cannon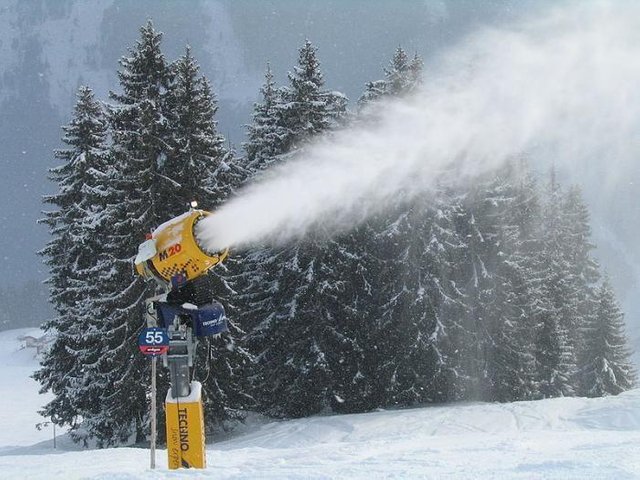 Keep the spirit in winter....
Winter or winter, compared to other seasons, is not very pleasant...
But incredible for people who live in this four seasons country, they make and do interesting things, which keeps people excited in this winter. Among other things, of course: the clothing industry that issued winter clothes with the latest designs. Or in Germany there is Weihnachts Markt, Christmas Markets. Or children play skating and make a snowman, or a family even on vacation and skiing....
[caption id = attachment_358862 align aligncenter width = "600" caption...
Followme @tjunaidi. @good-karma.... @sweetsssj...power steem.SBD.$100 SBD.please...like me.....