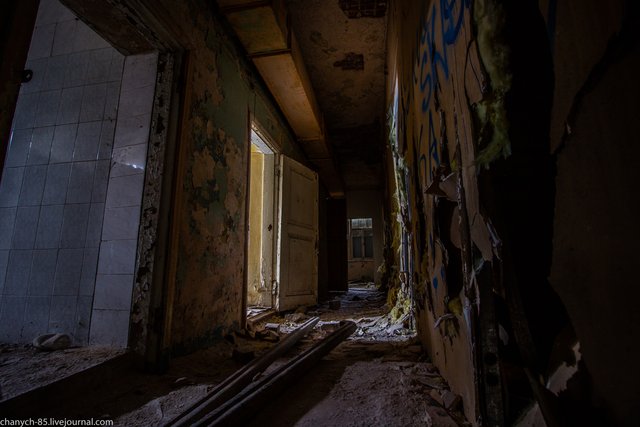 Samara, not far from the crossroads of Novo-Sadovaya and the Soviet Army, surrounded by a small park is the building of the former hospital for tuberculosis patients from the City Hospital №5. In 1935, the Tarasov plant built this brick building, where the factory medical unit was located. The building was considered a monument of architecture.
In 1987, instead of the medical unit, hospital number 4 opened. It consisted of three hospitals: 1 - pulmonary, 2 - hepatological, 3 - for patients with intestinal infections.
In August 1998, the pulmonary department was transferred to another building, and the tuberculosis department for patients with pulmonary tuberculosis per 100 beds and a laboratory were deployed in the vacated areas. In the hospital, specialized conservative medical care was provided to adult patients with pulmonary tuberculosis.
In 2009, "in connection with the conclusion of state fire supervision and in order to optimize the operation of the hospital," the facility was closed. Since then, there have been only reconstruction projects, but no work has ever begun. In August 2014, there was a strong fire in the building. After the fire, the building was mothballed.