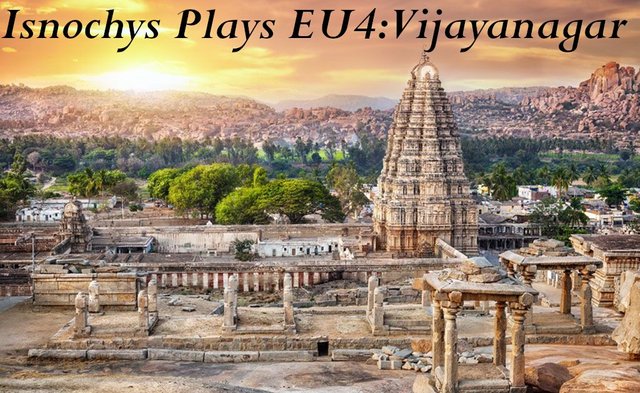 We are back as Vijayanagar.
Paradox released their latest Europa Universalis 4 DLC: Dharma
Everything about India.
So we go ahead and play a bit in that region.
No set goal, just having fun, nothing serious.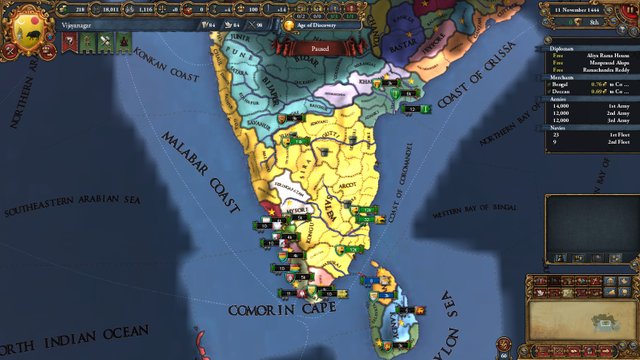 We are the strongest nation on the subcontinent.
Should be an easy task to own all of south India before we move on towards the north.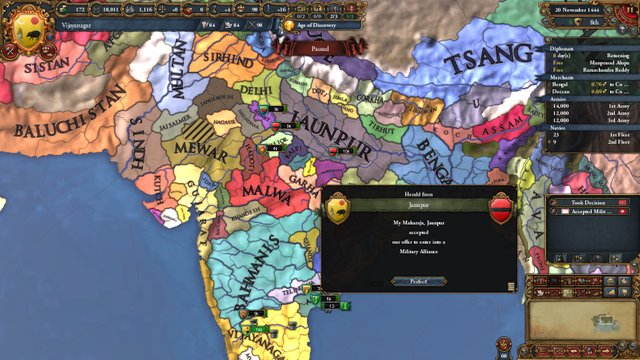 But why not take at least one ally up there.
You look good, Jaunpur.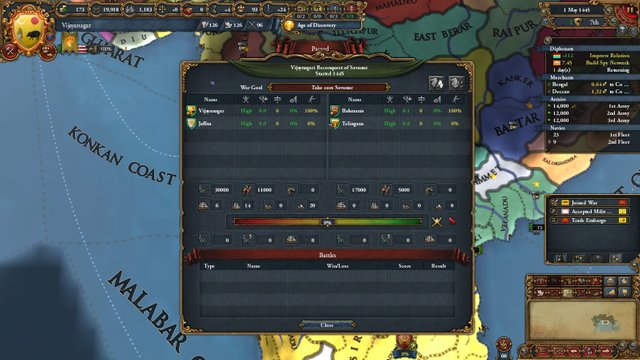 Bahmanis holds 3 of our core provinces, we want them back.
So let's start a war.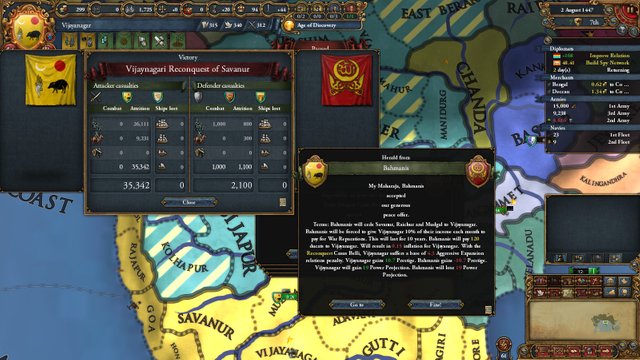 That was an easy, but costly one.
We gained 3 provinces, but our manpower is now at 0.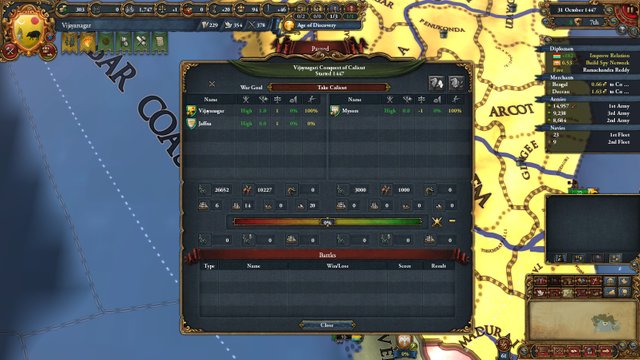 Without any manpower we still attack our next neighbour.
Picking them of one by one.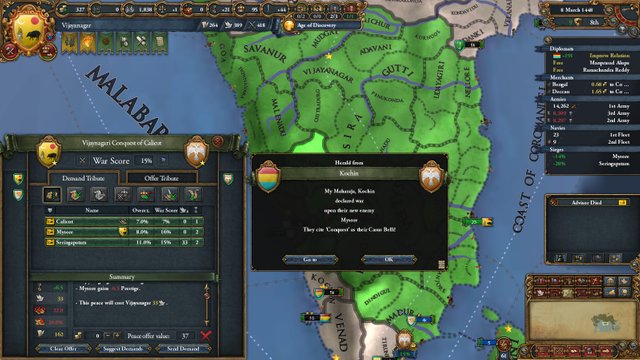 All provinces are under siege by my troops at that point.
What is Kochin trying to achieve? they will never get any.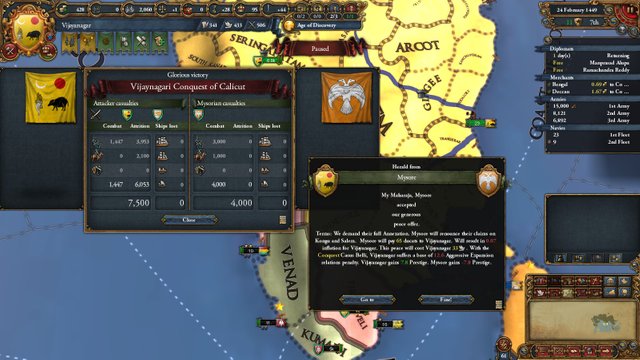 The next victory and gain of another 3 provinces.
India will soon be ours.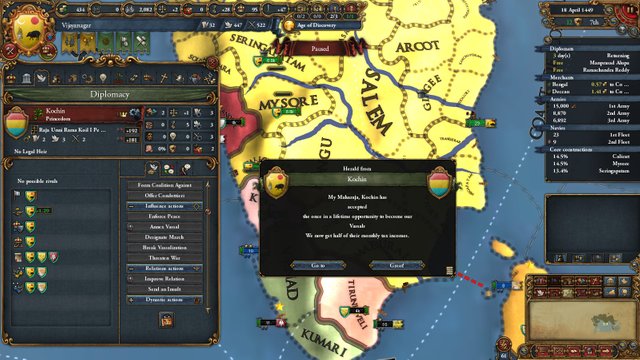 If we can vassalize them, we do it.
In 10 years they will be annexed anyway.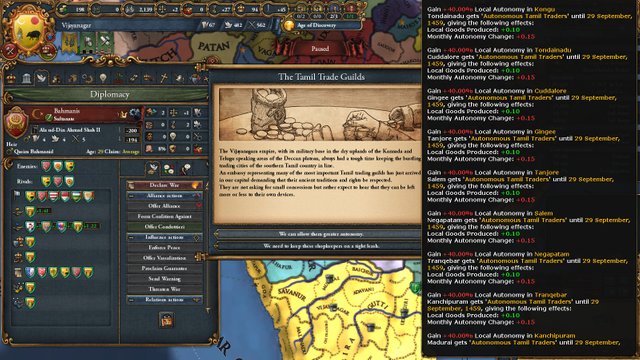 The Tamil groups will instigate some trouble in the future I fear.
The other option would have been +10 Unrest in every province.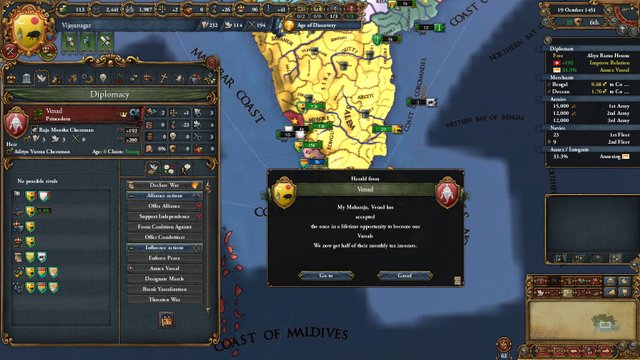 Another minor nation vassalized.
If we keep up that pace, the European colonists are in for a surprise.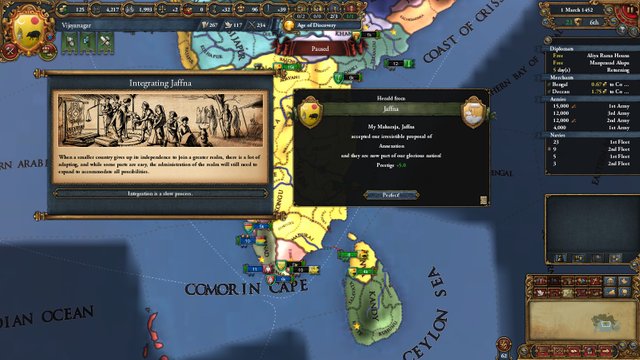 And our first vassal is now integrated in our glorious nation.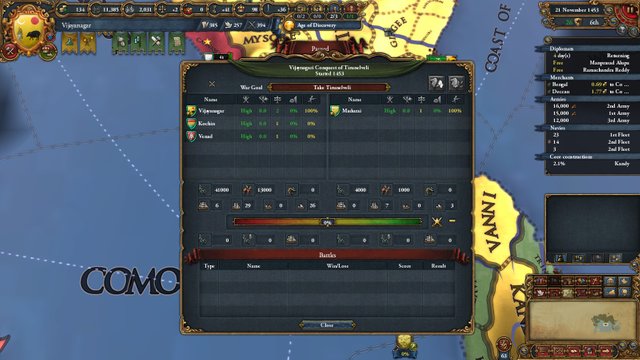 As one can see, we threatened war over the province of Kandy and got it without one.
But with that nation it didn't work, they have only one left. So we declare war.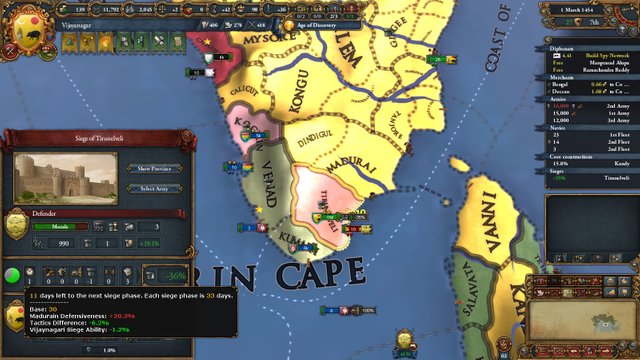 We have no siege capabilities.
This one takes 33 days for one tick.
Ages!
But of course in the end we won that one, too.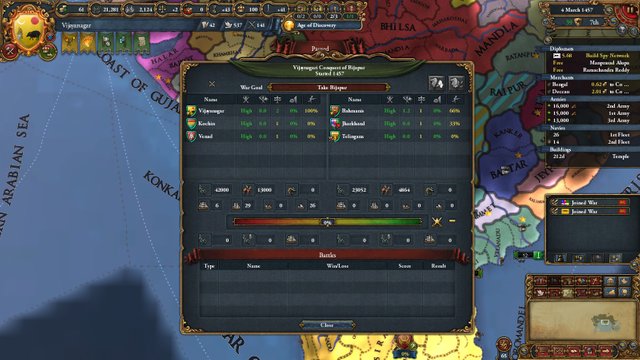 Well, I thought, this is a weak nation, better attack it, while it is on the ground.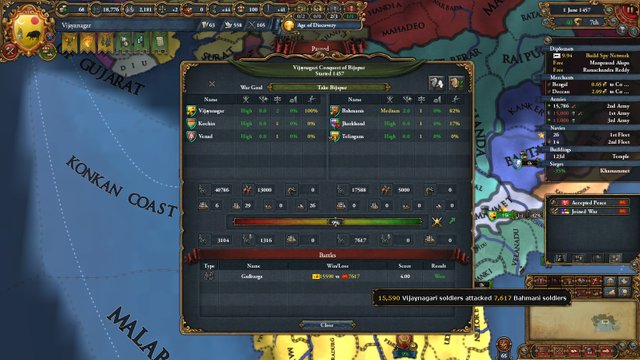 Looking good, losing already a huge amount of soldiers there.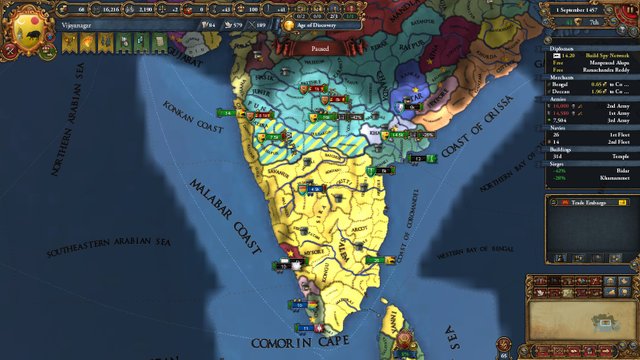 But I attacked one of their armies without a general.
And I lost that battle.
Now they are on the run.
I am still better in manpower and soldiers.
But to get that defeat back will be very annoying and tiresome.
That's why I stopped there.
This was a fun one, the new DLC plays well and makes India interesting with more missions and everything worked out there.
I will keep on playing for a while, until @lunaticpandora drags me into another game
;)
Join the discord:
https://discord.gg/zuzsDAE