Interesting bit of research! One bit of advice to make the outcome even more interesting: write down each answer you type in, then write down every word that appears in the second part of the test.
I can't say too much else about the ultimate aim of this so as not to spoil it!
However, it is obviously a study in parapsychology, especially on ESP and how it may manifest.
It does only take 10-15 minutes and is word-based, so they would like native English speakers only. However, thinking about the purpose behind the test, it shouldn't make any difference, so long as your English is good enough to read this article!
Have fun!
And let us know what you think afterwards.
Link to original call: Take part in an on-line Creativity and ESP study.
Direct link to the study: click here
---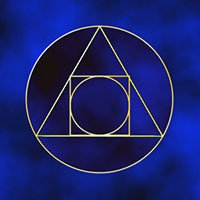 Please comment, upvote and resteem. Thanks!
AAKOM is a new project dedicated to furthering knowledge on the esoteric and exoteric sciences
All new info to participate will be published by @aakom