AAKOM is currently a sub-project within MAP, so the method for joining is exactly the same.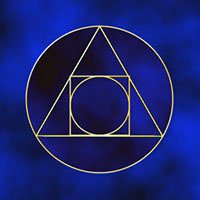 Let's go through the process in the simplest way possible! But first...
The benefits of joining AAKOM
= membership of our private Discord chatroom
= you may use the #aakom tag for visibility within the AAKOM forum
= upvotes from our community accounts (@aakom and @accelerator)
= your articles are eligible to be included in our curated content posts
= you may win delegated SP as curated content posts are voted upon within the chatroom
= advice and updates on other sources of income within the Steem blockchain
= exchanging ideas and interests with fellow members

How to join the AAKOM community
Firstly, membership is not automatic; it is subject to consensus from within the existing community.
1 = Go to the #newmapsters forum on chainBB. You will need to login using your private posting key.
2 = Post a new article from within the #newmapsters forum requesting to join.
Please include a short introduction, including why you would like to join AAKOM, and links to a few recent best posts.
The forum automatically generates the #newmapsters tag and you can then add further tags if you wish.
Everything published within chainBB will also appear on Steemit and other Steem platforms.
3 = Your own followers, and other existing community members, can comment and vote on your new post. If you are accepted, you will receive a message from @aakom with an invitation code to the Discord chatroom.
4 = That's it!
As the #newmapsters sub-forum is only used for new signup requests, older posts will eventually be "hidden". This removes them from being visible within chainBB but they will still be visible on other platforms - they can never be deleted from the blockchain.
Please note, this is a new method for members to signup, so may be subject to rule tweaks to speed up the process.

AAKOM posting guidelines
AAKOM is dedicated to esoteric and exoteric sciences, both formal research on states of consciousness and personal experiences of extraordinary states of mind. Few people post exclusively in these areas; so long as you have an interest in these topics, and publish occasional pieces (that could be fiction or poetry or art any other expressive medium) then you are most welcome to join.
As AAKOM is currently part of MAP, new members will need to show a certain quality in their posts and engagement through their comments. However, rather than reading lengthy guidelines, I think it is just easier to scan through the MAP members feed to gauge the quality expected - it is not primarily about being a professional blogger, just that posts should be engaging and well-written.
To gain visibility within the AAKOM forum, you will need to use the #aakom tag as the first tag in your post. If you are posting from within the AAKOM forum, this first tag is automatically generated for you; you can then add four further tags to also be visible on all the other platforms such as Steemit. Also note that #aakom is also visible within Steemit.
I look forward to welcoming new members to AAKOM and to the broader MAP community.
---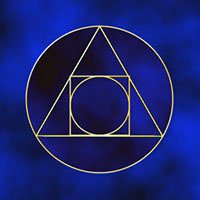 Please comment, upvote and resteem. Thanks!
AAKOM is a new project dedicated to furthering knowledge on the esoteric and exoteric sciences
All new info to participate will be published by @aakom