Movie review - Padman- A nice movie to watch
Hi Friends
I am back with another movie review and this movie is a very nice one with Akshay Kumar.
I like this movie because the topic of this movie is very nice which is trying to bring some positive change in the society especially in rural part of India.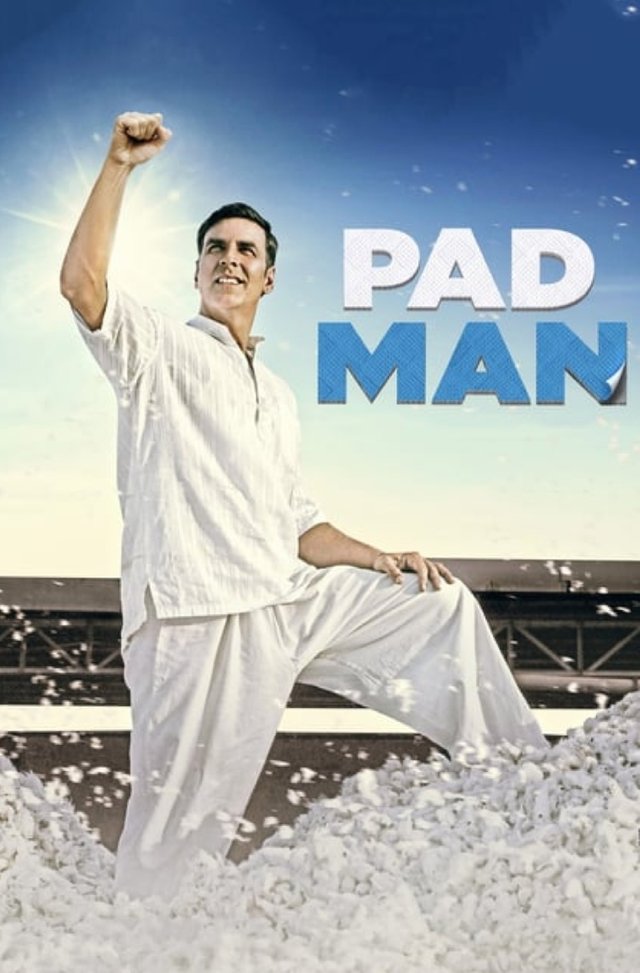 Star Cast-
Akshay Kumar played the role of lakshmikant Chauhan
Radhika Apte as Laxmikant's wife Gayatri
Sonam Kapoor as pari Walia who helps Laxmikant
---
This movie starts with the scene when Laxmikant gets married with Gayatri. He loves his wife a lot and he always ensures for her comfort and happiness. One day he saw that his wife is using an eisenach cloth during her menstrual cycle which he did not like because it is not at all good for health. He goes to market and buy a pack of sanitary napkins and give it to his wife. IHe asks to use it but she refused to use instead she asked him to return it back to the shop because the sanitary napkins are so expensive as per her and she doesn't want to spend money.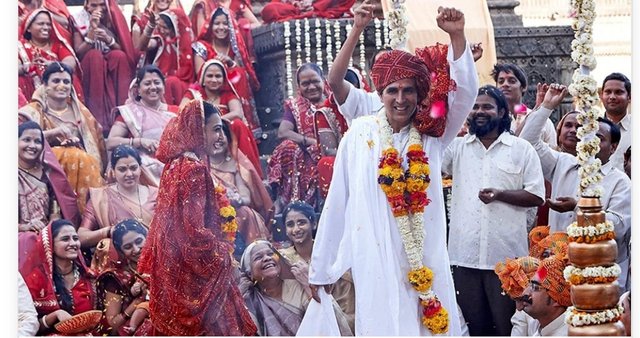 Laxmikant think about that yes these are expensive so he also think to make these pads at home. He buys some cotton and some cloth to make some pads and ask his wife to try out if it works but didn't work.
Then Laxmikant did some research about it and he prepare another batch of sanitary napkins and give it to do some medical students get the feedback. this was a pretty good fat as he got to know that the companies who make sanitary napkins are using cellulose and not cotton. He understand it and then he buy some cellulose from the market and make some more napkins. he also give some sanitary napkins to his sister but he highest face some embarrassment by her in laws.
Lakshmikant did not give up and he keeps on trying. pari Walia got to know about this and she meets Laxmikant. See find some potential in this and decided to help out Laxmikant so that things can go in right way. finally with the help of Parivar lakshmikant is able to make a pair which is normal like other napkin made by the company.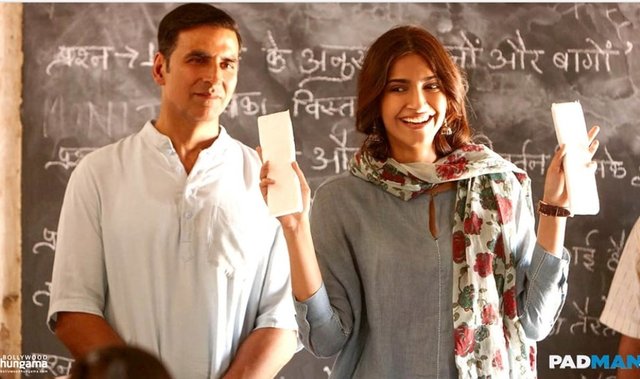 So finally he is successful and even he made it a way that its way of employment for many women in rural area along with the homemade sanitary napkin that they can use for their health.
---
this film was written and directed by R balki and he is a very good director. His movies are made with the message of social issues and this is nice voice out about social issue that he is in the movie.
Film is produced by Twinkle Khanna who is the wife of Akshay Kumar. Music is given by Amit Trivedi which is quite good but not extra ordinary.
Film was released on 5 Feb 2018 with the budget of 76 crore Indian rupees and total collection was over 200 crore Indian rupees so in terms of business this film has done tremendous job.
---
※ The following part is needed to put filled in and added to your text, as otherwise it will not be included later on phase II on Triple A.
※ 리뷰 하단에 다음 두가지 항목 포함 필수 (미포함 시 차후 자체사이트에 반영 안됨)
Movie URL: (https://www.themoviedb.org/movie/447856-padman?language=en-US)
Critic: AA
영화 URL: (https://www.themoviedb.org/ 에서 리뷰하고싶은 영화 검색후 URL 이곳에 삽입)
별점: (A, AA, AAA 중 선택해서 이곳에 삽입)