Movie Review- Hate Story 2- A thrilling revenge story
Hi Friends
Hope the day was good for you and it was pretty good for mine as well.
Now in this post, I am going to review movie Hate Story 2. This is a fantastic thriller movie which is directed by Vishal Pandya and it was released in the year 2014. I like thriller movies because such movies create suspense to watch till end to know the catch.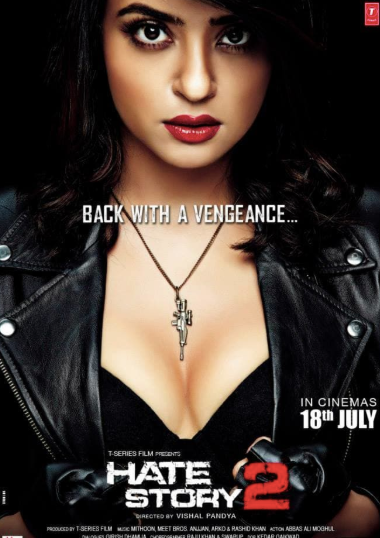 source
Star cast
Surveen Chawla played the lead role and her name is Sonica Prasad in film. Jay Bhanushali is a friend of Monica and his name is Akshay Bedi. Sushant Singh played the character of Mandar Mhatre who is a politician and Hindu activist.
Story
This movie begins with the scene when a man is in the graveyard to put flowers on somebody's grave. When he is in graveyard, he heard some noise from a coffin and realized that somebody is struggling in it. He goes near coffin and he found a girl breathing but she is alive. He also takes girl out and goes to the hospital. the real police inspector also available in the hospital and he is struct all the doctors to inform him once the girl is fine but when girls feel better she manages to escape from the hospital.
That girl name is Sonika. She is a very nice photographer and she was isolated and torture by the politician named Mandar Mhatre. Sona ka meet her college friend Akshay Bedi and both likes each other and fall in love. They decide to run away from Mumbai but that politician Mandar did not want it to happen. He sends his men to Akshay house and they beat him badly. Sonika begs for Akshay's life but Mhatre'man kept on beating him until Akshay died. Later they throw him away in the lake. Mandar man also buries Sonika alive in the coffin.
Now when Sonika is alive and now she decided to take revenge from Mandar Mhatre and his men. But Mandar is influencer politician and uses his polician influence to prove Sonika as guilty for the murder of Akshay Bedi. Police arrests Monika and put her behind the bars.
Monika somehow manages to come out from police jail and then she takes revenge with Mandar. Its fun and entertaining to watch her the way she does it. You should watch the film to enjoy the real thrill and entertainment.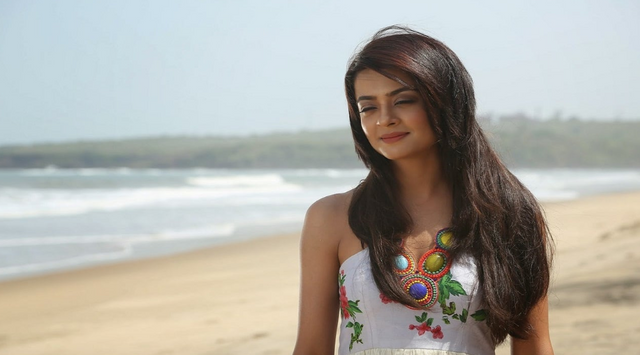 Music & Songs
All the songs in the film are very nice and you will like a lot. Music is given by Meet Brothers and team. Aaj Phir song is remake but you will like the new version too.
---
Vishal Pandya is a nice director he did nice work in this film and its produced by Bhushan Kumar and Krishan Kumar. Story and dialogues are written by Girish Dhamija. Screenplay part is done by Madhuri and its good.
The film was released on 18 July 2014 in Hindi and its made with the budget of 15 crore Indian Rupees. Total box office collection was over INR 30 crore which is like 100% profit. This film is considered a hit.
---
This is the second movie of Hate Story series and this series is known for thriller revenge. Since I like thriller movies so I enjoyed it.
---
Thank you so much
---
※ The following part is needed to put filled in and added to your text, as otherwise it will not be included later on phase II on Triple A.
※ 리뷰 하단에 다음 두가지 항목 포함 필수 (미포함 시 차후 자체사이트에 반영 안됨)
Movie URL: (https://www.themoviedb.org/movie/282346-hate-story-2?language=en-US)
Critic: AAA
영화 URL: (https://www.themoviedb.org/ 에서 리뷰하고싶은 영화 검색후 URL 이곳에 삽입)
별점: (A, AA, AAA 중 선택해서 이곳에 삽입)