Film Review: Hooper (1978)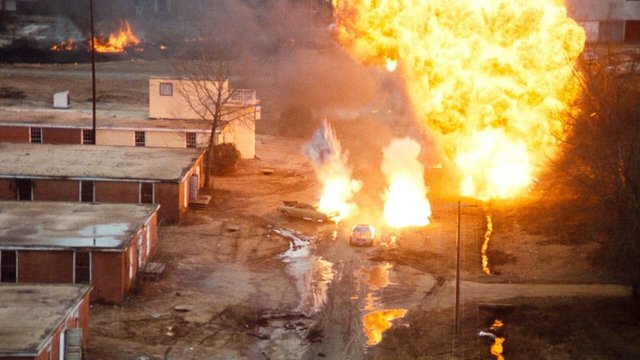 Stunt people are among the most important ingredients for any action-oriented film, but they are also among the least appreciated, at least when the public is concerned. This could be explained with the fact that the average member of the audience doesn't want to be reminded of the illusory nature of what is displayed on the screen and prefers believing that the his or her favourite star actually does death-defying stunts. Consequently, films dedicated to stunt people are rare. Arguably the most successful of them is Hooper, 1978 action comedy directed by Hal Needham.
Protagonist, played by Burt Lancaster, is Sonny Hooper, Hollywood's top stuntman, highly respected by his colleagues and sought by major studios. He is currently hired as stunt coordinator on the set of spectacular action film The Spy Who Laughed at Danger, where his often clashes with its pompous director Roger Deal (played by Robert Klein). However, he is more concerned with an arrival of young stuntman Delmore "Ski" Shidski (played by Jan-Michael Vincent) whose eagerness to do ever more spectacular stunts opens the prospect of Hooper being dethroned from its position in Hollywood. Their rivalry is further affected by Hooper's realisation that the injuries he had accumulated over the years, combined with painkillers, alcohol and lifestyle that involves hard partying and occasional bar brawl will very soon force him to retire, which is something his girlfriend Gwen (played by Sally Field) wants. Before that happens, he would have to work with Ski on one last spectacular stunt that involves rocket-powered car jumping over the bridge.
Hooper was made shortly after Smokey and the Bandit, surprisingly successful action comedy that confirmed Lancaster as one of the greatest stars of 1970s Hollywood. Lancaster, who also produced the film, tried to repeat the same formula by hiring his friend and former stuntman Hal Needham as director, as well as his girlfriend Sally Field in the role of protagonist's love interest. Formula also involved a lot of improvisation and ad-libbing on the set, as well as cast and crew obviously having some fun. The plot is, on the other hand, much looser than in Smokey and, at least until the last thirty minutes or so, consists of vignettes that show life of Hollywood stuntmen through spectacular stunts, satirical observations of Hollywood practices and lot of comedy. In the latter stages of the film Hooper becomes darker, with Lancaster, although at the time in his physical prime and the zenith of stardom, contemplates mortality through his and character of his elderly mentor, retired stuntman and Gwen's father, played by Brian Keith. This works to the point, because the audience might truly be concerned whether Hooper and Ski would pull off their impossible stunt at the end.
Finale is somewhat compromised by too much pyrotechnics and chaos and it could be interpreted as satirical jab against overambitious New Hollywood film makers willing to sacrifice entertainment for the sake of their artistic snobbery. Robert Klein, who plays one such character, inspired by Peter Bogdanovich, is very effective in such role. Hooper had modest commercial success at the premiere and can be entertaining to the audience even to today's audience, accustomed to CGI and unaware that brave men and women sometimes risk their lives to bring something extraordinary on screen.
RATING: 6/10 (++)