My Appetite Is Back But Only Because I Paused My Cinacalcet Therapy Again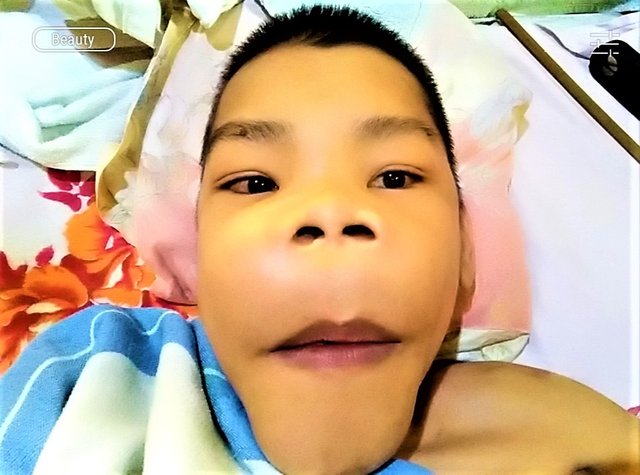 »»————-————-——-—- ༻✦༺ -———-————-————-««
I am in the process of observing my body from the possible repercussions of what I had done recently. What I had done is to pause my Cinacalcet therapy once again for the reason that I am plagued by nausea, I really couldn't eat, and I am suffering from dizziness.
Now if the pains would develop again or my facial bone to grow bigger then I will have no choice but to sadly continue with this torturous Cinacalcet therapy again. Maybe I will just supplement my diet with a drinkable nutrition like I was consuming before, that formulated drink for dialysis patients we call "Nepro".
I noticed that my appetite had came back, it is nice to eat now but I am worried that pausing Cinacalcet will put me into square one again. But I am observing it and will do the best which might be not comfortable since it really causes me to suffer a great deal of struggle with my appetite, then the nausea, and all that physical torture that I have to trade for vanishing my pains if not minimizing it and stopping of my facial and back deformity, it is a hard life being stuck between hard places.
Thanks for reading. :D
Deutsch (German) Translation:
Ich bin dabei, meinen Körper auf die möglichen Auswirkungen dessen, was ich kürzlich getan hatte, zu beobachten. Was ich getan hatte, war, meine Cinacalcet-Therapie noch einmal zu unterbrechen, weil ich von Übelkeit geplagt werde, ich wirklich nicht essen konnte und ich unter Schwindel leide.
Wenn nun die Schmerzen wieder auftreten oder mein Gesichtsknochen größer wird, bleibt mir nichts anderes übrig, als diese quälende Cinacalcet-Therapie leider wieder fortzusetzen. Vielleicht ergänze ich meine Ernährung einfach mit einer trinkbaren Nahrung, wie ich sie zuvor konsumiert habe, dem formulierten Getränk für Dialysepatienten, das wir "Nepro" nennen.
Ich bemerkte, dass mein Appetit zurückgekehrt war, es ist jetzt schön zu essen, aber ich mache mir Sorgen, dass eine Pause mit Cinacalcet mich wieder auf den Punkt bringen wird. Aber ich beobachte es und werde das Beste tun, was vielleicht nicht angenehm ist, da ich wirklich viel mit meinem Appetit zu kämpfen habe, dann mit der Übelkeit und all den körperlichen Qualen, die ich eintauschen muss, um meine Schmerzen zu verschwinden, wenn es nicht zu minimieren und meine Gesichts- und Rückendeformität zu stoppen, es ist ein hartes Leben, zwischen harten Orten gefangen zu sein.
Danke fürs Lesen.
»»————-————-——-—- ༻✦༺ -———-————-————-««
─=≡Σ((( つ•̀ω•́)つLET'SGO!
▂▅▇█▓▒░ ⎛⎝(•̀ ‿•)⎠⎞░▒▓█▇▅▂