Soul searching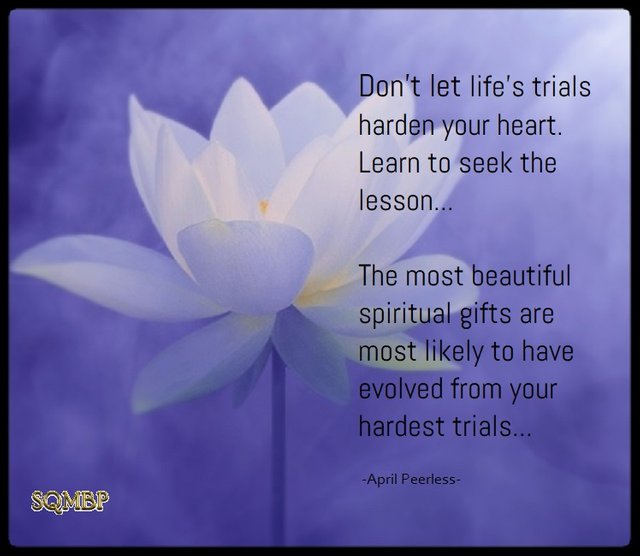 Don't let life's trials harden your heart.
Learn to seek the lesson.
The most beautiful spiritual gifts are most
likely to have evolved from your hardest
trials.
April Peerless

Reflection
I had so many hard trials in my life that I had to learn the positive side to them.
Just understanding that I should look for the positive in each instance helps
me get through it all. I started seeing life through the heart and soul of me
rather than just my mind. I feel like I gained more wisdom from the trails in
my life than in just regular smooth going. I am also reminded to never get
stuck in a comfort zone.
Thanks for reading.
April