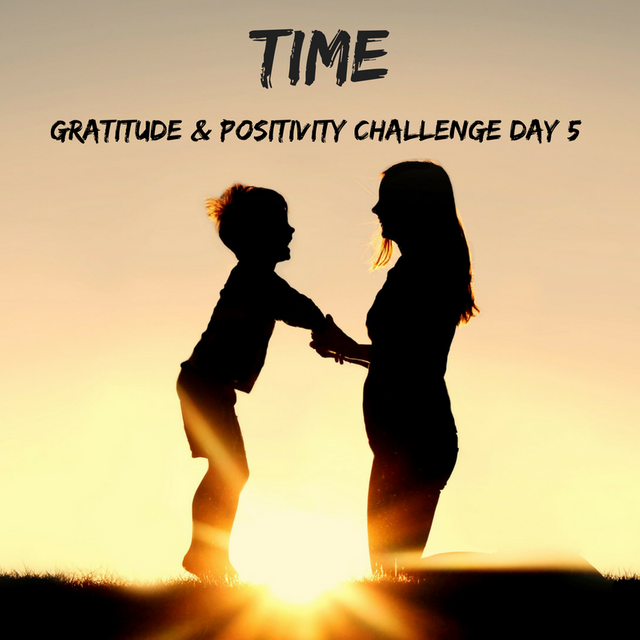 I wanted to give thanks to time today. Mainly because I feel like I don't have too much spare time at the moment as a mother of a 6 year old crazy, beautiful, creative ball of energy boy and an 8 month old curious, bouncing, giggling girl.
It's been the first day in ages that I can say that things are getting easier. I am able to split my time between the children and have a teeny weeny bit for myself....and maybe my partner at the end of the day, if we're lucky. The last 8 months have been amazing, but I have been pulled in all kinds of different directions and it has been a tricky path to navigate and keep everyone happy.
My son and I have really missed hanging out and sharing devoted time together. He's been so amazing, welcoming a new baby into the family, but at times I can see it's hard for him to share. However, today we read a chapter of Harry Potter and coloured in (in evil colours) a very detailed drawing of an obstacle course of traps! And we did this wrapped up in each others arms, savouring every minute with no interruptions. Slowly but surely we are getting our special time back.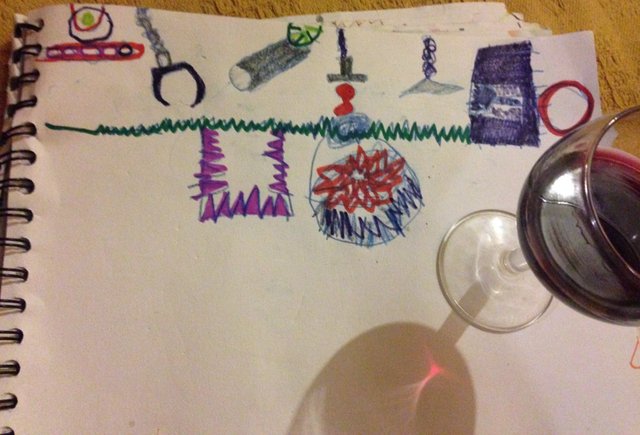 Our lives have become much more simple since we moved to Spain nearly 2 years ago. We don't have so many distractions. We were city people - surrounded by houses, office blocks and motorways and now we live in the mountains, gazing at the rock formations and the stars. My school run used to be an hour each way to get across town and back, and we were stuck in grid-lock traffic for most of it. Here I get a goat herder and his flock blocking the lane. As a result we have more time!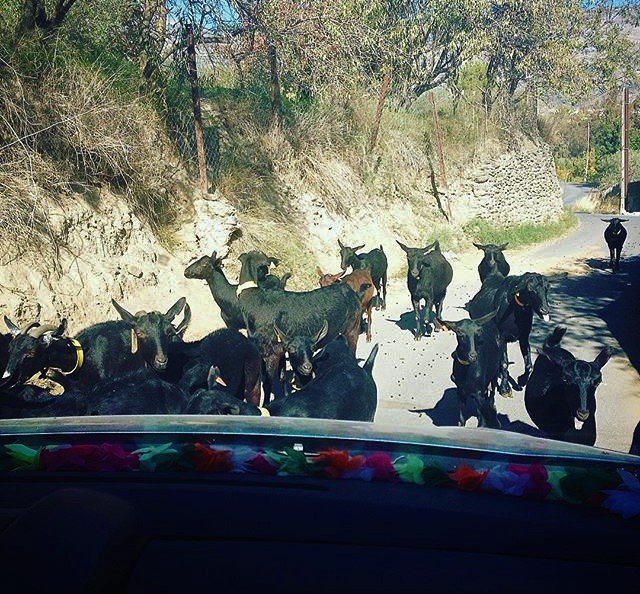 Orgiva Traffic Jam
We have more time to spend with each other as a family but also friends within the community. This is such an important reason as to why we chose to live here. The community here are awesome and have a lot of time for each other. We are supportive and interested in each others lives. Our children are free to play in nature in the sunshine. School finishes at 2pm so we have more time to spend with our kids in the afternoon. The sun goes down late the temperature drops from the seering heat of the day... families stay up late enjoying the balmy evenings, coming together to share their stories over good food.
In a few days @eftnow and I will be celebrating 20 years together. And that freaking blows my mind. Wow, we were pretty much kids when we met. It was a last minute decision that took me to the graduation ball at Portsmouth University in 1998. Like Cinderella I didn't have a ticket to the ball, but I had a gut feeling I just had to go. I blagged my way into the event and in the last possible moment bumped into the love of my life. Bumped into, I literally fell on him. Our eyes met and that was it. We both saw stars. It could have been the chemicals..but it was monumental. Time stood still for us in that very moment and everything made sense.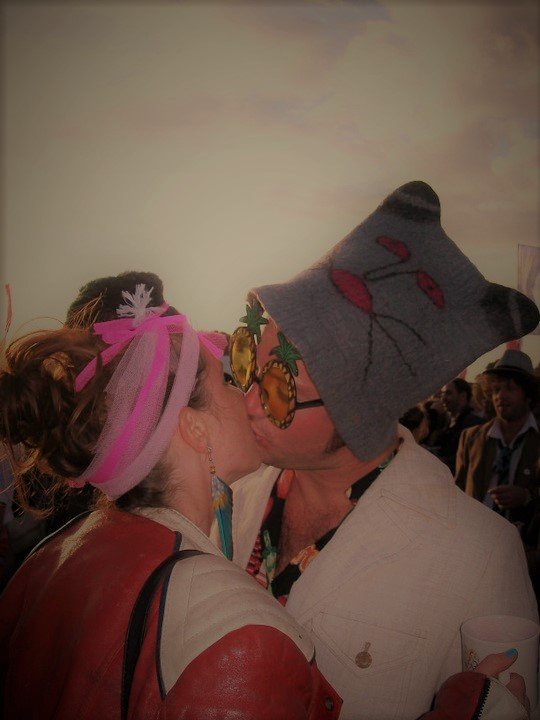 Bonkers and in love at Shambala Festival 2009
He is my partner in crime, my soul-mate, my lover, my supporter....he knows how I tick and understands me a hell of a lot more than I understand myself. I don't need to tell you that relationships aren't easy....we have had our fair share of ups and downs...BUT we have had a hell of a lot of ups. So many amazing experiences – partying hard, travelling the globe for 2 years, having 2 beautiful babies, making so many life altering and brave decisions together.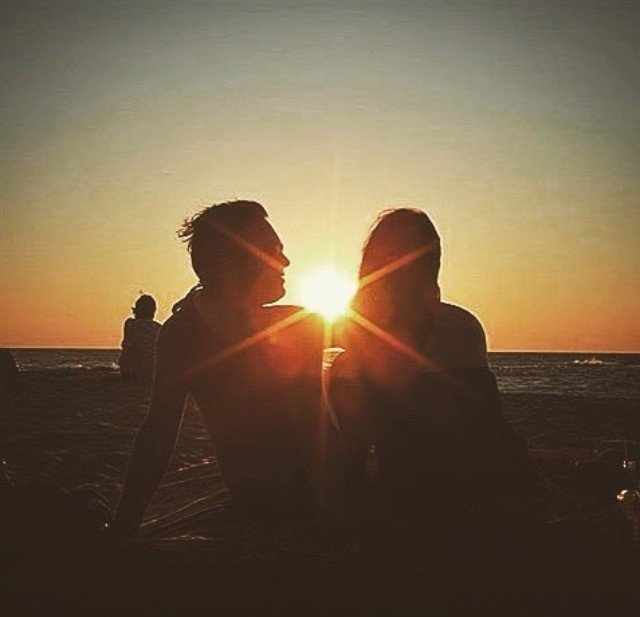 Sunset in Goa 2004
There's so many more moments of time I could cogitate on, but for today these are ones I am truly grateful for.
BIG love,
Star xx
---
7 day gratitude & positivity challenge
What are the rules of this challenge?
-Write a post about something you have to be positive about today - this could be anything from being thankful for your current situation, someone being nice to you, being thankful for your friends and family, or even being thankful for the opportunity you have been given here on Steemit - just keep it positive :)
-Try and do this for 7 days in a row if you get nominated.
-Mention three people who you would like to take on this challenge...although I invite anyone who is drawn to it!
-Tag it with #7daypositivitychallenge and include these rules at the bottom of your post.
-Include a picture of something positive (related to your story if possible).
Please take on the challenge if you so wish!!