Let's go on with the challenge, ready for day six! I was tagged earlier this week by my friend @mrprofessor. It's about a challenge where I need to talk about seven things that we are grateful for. One per day of the week. Today will be my sixth day and I can't wait any longer this thing I just need to share.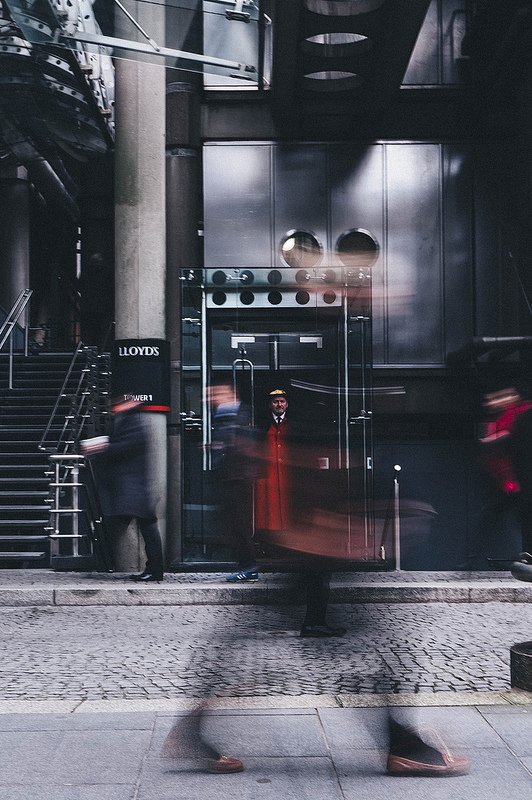 Picture taken by Boris Stefanek
Today I didn't experience something to be grateful for myself, but I saw someone else doing a beautiful thing for another person. Think I can mention that as well? I think I can!
Today I was at another office from my customer in the city the Hague. My customer has multiple buildings here. I started the day in TP7 and I needed to be later on in TP5. While walking downstairs in TP7, I witnessed a scene with a small gesture from one person to another.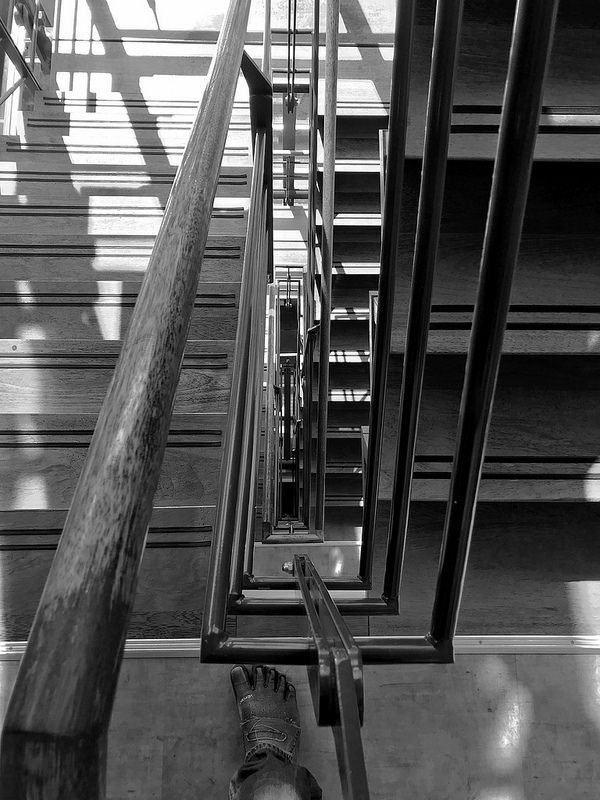 Me walking the stairs from TP7
At one of the floors someone was standing with his hands full of boxes. He couldn't press the button for the elevator. Someone was walking by, turned his head and he watched this unlucky moment for the guy at the elevator. He decided to turn around and press the button for the other. The whole scene brought a big smile on my face. I talked to the guy and gave him a compliment for his small gesture. He wasn't even aware from the wonderfull thing he just did. Isn't that cool!? 😎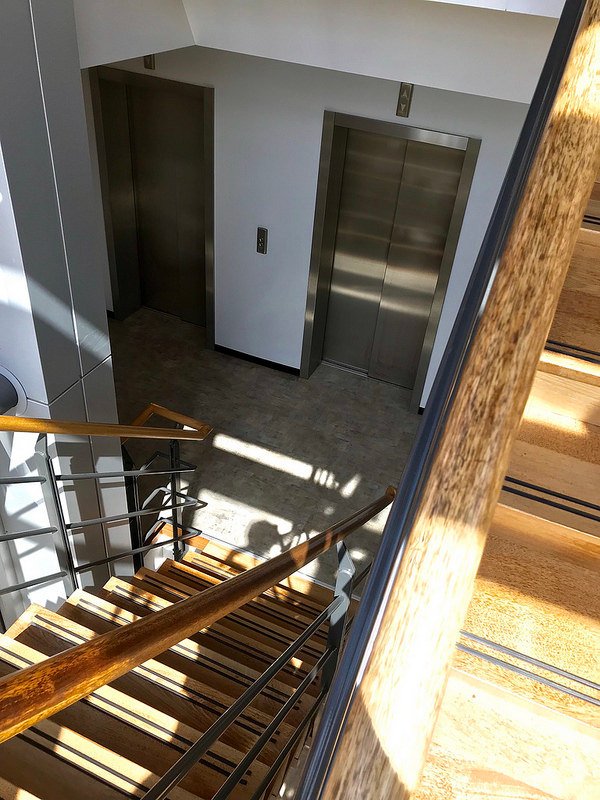 Location of the scene I mentioned aboveTpex
Write a post about something you have to be positive about today - this could be anything from being thankful for your current situation, someone being nice to you, being thankful for your friends and family, or even being thankful for the opportunity you have been given here on Steemit - just keep it positive :)
• Do this for 7 days in a row if you get nominated.
• Mention three people who should do this on each day.
• Tag it with #7daypositivitychallenge and include these rules at the bottom of your post Include a picture of something positive (related to your story if possible.)
• Tip: You need to put the # in front of 7daypositivitychallenge or it will not let you use the tag.
I would like to tag my friends @lebenaufachsen, @danedebeau and @steemonkey whom I believe would write some beautiful texts - please don't feel obligated, but you've been tagged!