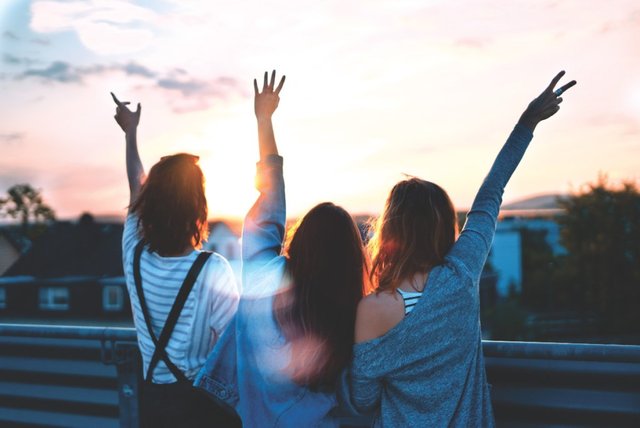 The year is now 2019, I am now 25 years old. If the "Quarter Life Crisis" is indeed a thing, I think I qualify for it.
While I still try to hang on the deception for being "a kid inside
That's not to say I didn't grow up without learning painful life lessons though. Here are 25 things I've realized by 25 years of age.
---
1. Where you spend your money has lasting effects, even 20 cents' worth
That $5 you spend for a cheeseburger can either "maximize shareholder value" for McDonald's (I hate that 3 words btw), or support a Family-run Burger shop and help pay for their 7 year old girl's ballet lesson.
2. More than effort, the recipe for success is focus
10% effort on 1 goal, rather than 100% effort on 20 goals. Sure, it takes longer time to get it done on 10% effort. Beats "multi-tasking" to get nothing done.
3. Done > perfect
Getting something done is better than trying iterate something so much towards your idea of perfection that it never sees the light of day.
4. Who you spend time with is important
"You're the average of x person you hang out with" is actually true. Curate the people you take effort to spend time with. Drinking buddies for years who only complains about stuff? Better ditch them.
5. Learn to take poisons socially
Whether be it cigarettes, cigars, alcohol of all types, some drugs where it's legal etc... Learn to take them and not look stupid. When opportunity to meet people comes your way, presentation counts.
6. Put things back where you took them
Should be self explanatory. Not only it gets you organized, it cuts the risk of you "stealing" stuff because you're the last known person taking it and later misplacing it.
7. Be observant
Have situational awareness, learn to see someone behind a corner to avoid bumping to people. Also important to periodically glance your surrounding and look behind your back just to know what's happening.
8. Humans are herd animals
Even the most introverted people feel lonely. Solitude drives the human mind insane, so avoid staying alone for too long. Also, don't be surprised if you feel yourself conforming into groups, we're genetically wired that way and smart people will often take advantage of that ("look! Everyone is doing it, you should do it too!").
9. Take nothing at face value
90% of what you read and hear off hand are lies and exaggeration. Whatsapp message telling you to not drive a car after taking red bean soup? Bullshit.
10. "Growth dictates all"
Owh, and your growth needs growth too! Making profits this year is not enough, you need to make more profits than last year otherwise you're failing.
11. Life is too short to enjoy 1 thing and 1 things only
"I only listen to x music", "I only eat y food", "I only watch z movies". That's sad.
12. No one cares about you.
This can mean both ways. a) it's up to yourself to handle your shit because in the end of the day, no one can afford to be there with you till the end. b) what judgement you think people think of you is non-existent, because honestly people don't care if your lipstick's too bright, Nancy.
13. Don't be the smartest person in the room.
If you are the smartest guy in the room, you're in the wrong room.
14. There is beauty in peril
Mount Everest has taken almost 300 lives. Poisonous living things are usually brightly colored. There's no such things as risk-free beautiful things.
15. Gentrification is normal
Your favorite little known sports bar will one day play KPOP to cater to the teens, also it no longer serves alcohol.
Cool things will be flocked by normies eventually, people post selfies on Reddit nowadays. It's how things are.
16. Cheap stuff is expensive
For one, cheap stuff don't last long. The right expensive stuff lasts longer. Also when it comes to food. Cheap food is not cheap, you're just paying it with future medical bills.
17. Do gamble, don't gamble and expect to win
Treat going to the casino as an expense, you're there to have fun. If you win, you win, you lose, so be it. It's never wise to constantly buy lottery thinking it's your retirement ticket.
18. Don't trust, verify
This is in similar vein to point no. 9. Heard a news somewhere? Check it from 3 other independent sources before you commit to it. 99% of fake news can be debunked with a simple Google search. I always do that to confront people who simple forward fake news, feels nice to call bullshit on someone.
19. Happiness is the absence of ambition
Happiness is a moment. There's no happy endings in real life. Happiness can't found, it's to be stumbled upon.
20. Can't get out the other end of a rabbit hole? Stop digging.
Choose your battles wisely. Some times it's just not worth going down the path of finding out what "TempleOS" is all about if it's not relevant to your life.
21. There's always something to laugh at.
Why so serious? Laughter is the best medicine, some studies even shows its literally the case. Don't be afraid to laugh by yourself.
22. Entrepreneurs don't take risks, they mitigate them.
Modern tech success stories don't usually have flashy origins where it's founder quit everything and go all in. Most entrepreneurs only consider making the side thing their main thing when it generates 4x their salary.
23. It's not talent, it's hard work.
"Talent" is an excuse. No, she wasn't able to play the violin so beautifully because she just has it. You just didn't see the 30 hours a every week for 6 years leading to her debut.
24. Talk less than you listen/read.
Doesn't mean your opinions don't matter. Only there are subject matter experts that know more than you. You can't learn stuff unless you listen.
25. There is no "Purpose of Life"
This is from Victor Frankl himself, really.. It is futile to spend time "seeking" a "Purpose of Life". It is up to us to determine our place in life and what we're going to do with it.
---
There is more to learn in life i suppose, I cant say I know it all. I try to stick these lessons I learned and so far it has served me well. Here's to the next 25 years, Gosh i would be old by then.
---
Posted from my blog with SteemPress : https://kristiankho.com/25-life-lessons-ive-learned-by-25/
---
---


Kristian Kho [Ian] is a 24 year old freelancer with a passion for steem and a deep desire to be a better person in every aspect. I aim to express any and all my thoughts on things that I find interesting as well as using this platform as a self-development log.
I am a part of #Teammalaysia, a decentralized community initiative that aims to empower local creatives and content creators specifically in Malaysia to create content through the Steem Blockchain.
If you want to stalk me, check out my other social media accounts too!