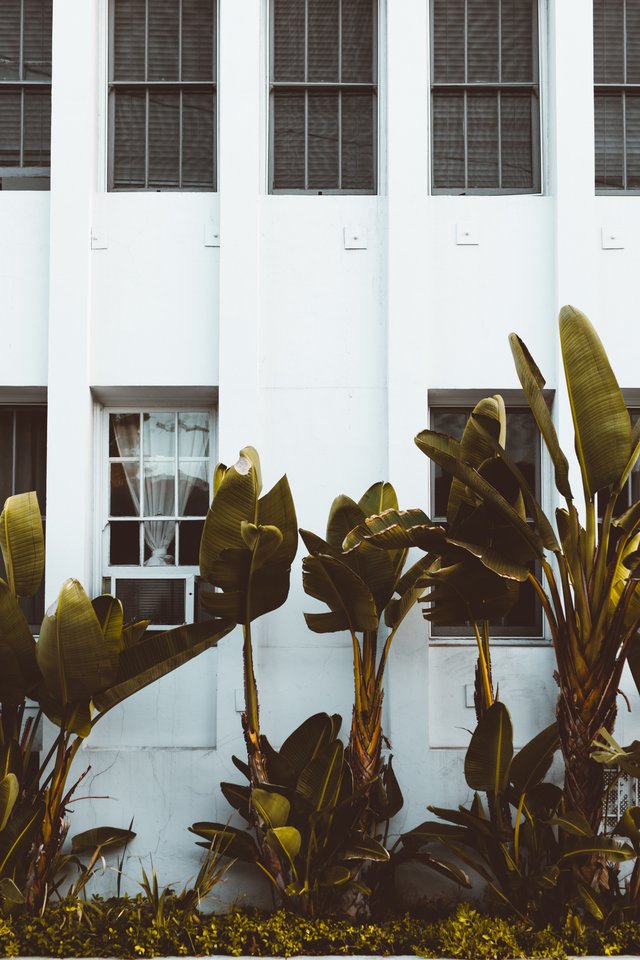 "Well, damn."
Amy stood outside her apartment block, arms folded, glaring at the monstrosities that blocked her path. She had hired a gardener earlier that day and had told him to tend the garden, that it hadn't been weeded in months and was in a desperate state. Apparently he had taken a few liberties with that instruction. The weeds had indeed been removed, but everything else? It was as though she had stepped foot onto an alien world.
Maybe she could climb that leaf and force herself through that open window. Or she could just set the place on fire. Arson was always a valid answer. Hmm, maybe not; insurance might raise an eyebrow, it had only been a year ago that a similar incident had occurred. No gigantic plants had been involved that time though, just the fire. It wasn't her fault! Good tenants were so hard to find. Only last week the pair across the hall had been sentenced for murder. It would take forever to get those blood stains out of the carpet.
Perhaps wooden floorboards would have been a better choice. Easier to clean. Probably would've made it easier for them too. Apart from the murdering they were actually a nice couple. They were quiet and paid their rent on time. Good traits.
Her thoughts were drifting. Damned gardener feeding her plants some sort of growth serum. Damned if she would hire him again. Or maybe... she could plant one of those amazonian man-eaters, he could do his magic to it, and then suffer the consequences.
Yes, that was a fantastic idea! She would head to the nursery right now. Well, there was still the issue of actually getting inside her apartment, but that could be worked out later.
She rubbed her hands together, slung her handbag over her shoulder, and chortled as she hurried down the street. Revenge was on the cards and it would be delicious. Perhaps she'd stop for a pie, also.




Today is Day 285 of @mydivathings' #365daysofwriting challenge! And today is Day 4 or 5 of impatiently waiting for my voting power to rise back up to an acceptable level. I've lost track of the time. Four days or five; it's one of them.
Tomorrow when I wake up, it'll be back to around 90%. Normality will have returned. "We can talk about normality until the cows come home." "What are cows?"
These Steemit Withdrawals, seriously. ;)
Speaking of STEEMit Withdrawals. I want the Bittrex wallet to come back online! I have Steem sitting on Coinspot and I want it in my account, powered up, where it belongs. ~@kaelci shakes her fist~
Anyway, todays very brief story was something whipped up to distract myself from Vengeance for a few minutes, and now; back to being responsible.
You can find today's challenge behind these blue words and the photo used for the prompt is courtesy of Nathan Dumlao on Unsplash!!


A Reminder!
0.5 SBD per raffle ticket and you're helping to support our #hayrunners fundraiser! :D
Thank you for reading! :)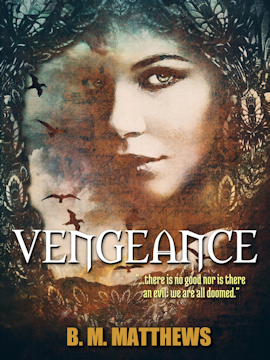 An ancient curse roams Fan'driel and Lyria is the sole survivor of its deathly wake. Borne of a forbidden bloodline, she attempts to build a new life for herself in her Lord's city without divulging her secret —a magic that serves as both gift and curse— but unable to predict her own fate she finds herself entangled within Fan'driel's deeper politics, her hand destined to shape the future… for better of for worse.
Instead of turning my work into an ebook straight off the bat, I'm serialising it! You can find a new chapter each Wednesday at
Kaelci.net
and the latest chapter (Chapter Two at the time of writing this) is available
here on Steemit!