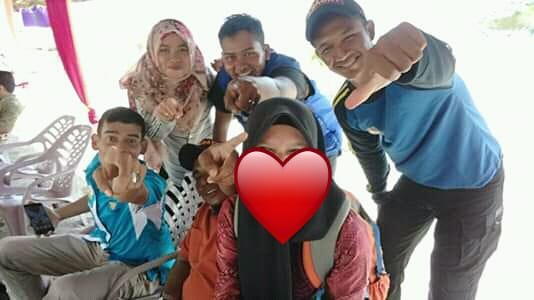 Because Marriage Is Not Just To Avoid Adultery, Then Look For The Right Pair
Married do not carelessly marry, do not easily decide to get married and do not arbitrarily choose a partner. And don't be in a hurry to decide to get married, prepare mentally.
Do not rush to get married if the reason is because you just want to avoid adultery, because you have entered the time, or because there has been a boyfriend or someone special for you.
Prepare mentally mature and make sure you are strong against trials when you are married.
Getting Married Is Not As Simple As Avoiding Adultery And Getting Married Even You Can Do Adultery If You Are Not Clever In Living The Big Dipper Of Your Home
Getting married is not just because you want to avoid adultery, it is true that marriage can prevent you from committing adultery.
But either you or your partner can still commit adultery with other people, if you can't go through the marriage exam.
Didn't you find a lot of people married and cheating on actors or singers?
Marrying Many Exams, More and More Weight Exams Exceed When You're Alone
Getting married is a test of his life far more and more severe. There are many tests of life that you will meet, which in fact the test will strengthen your marriage if you are able to pass it.
But if you are not strong past the marriage, of course, you might find divorce or infidelity or quarrels and violence in your household.
Marry It Is Easy to Bring Rewards to You. But it's also easy to bring sin to you
Getting married is easy to bring rewards for you and your partner, even hugging will be a reward value for you and your partner.
Of course everything will be easy if you choose the right partner. But if you choose the wrong partner, of course sin will also be easy for you to get.
Disobeying your husband, just talking about the ugliness of your husband, being rude to your partner, leaving the house without your husband's permission, then of course it will be a sin for you.
Search for a Partner Not Just to See the Character and Its Nature, But What is the Responsibility
Look for the right partner, don't just focus on your partner's face, material and career. Focus also on his responsibilities, authority, religion and how he loves you or not.
What is the future of your household, depending on how you initially determine your partner.
Whatever Ways We Choose, And Anyone You Love Is Right, Including The Right Person For Us
All back to you who will get married, choose to get married quickly, choose to wait established, waiting to be mentally ready first, all of you will feel at the end.
Later there will be times when you will feel you are making the right or wrong decision. But whatever will happen later, hopefully the decisions we make today, have become His provisions.